South Africans are preparing to wear black on Monday 30 October 2017 in memory of farmers, farm workers and victims of violent crime who have been murdered in the country.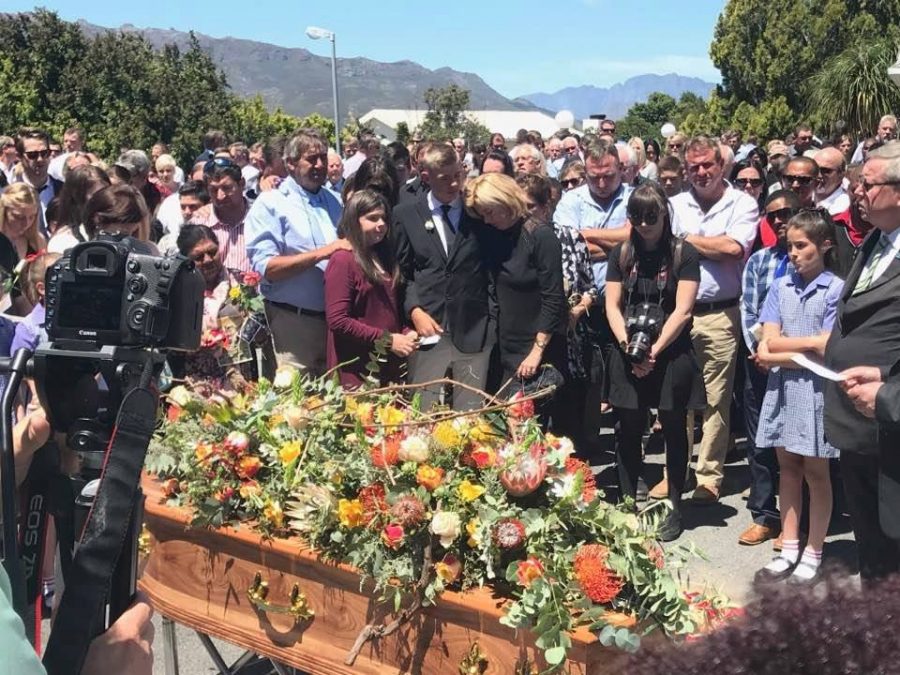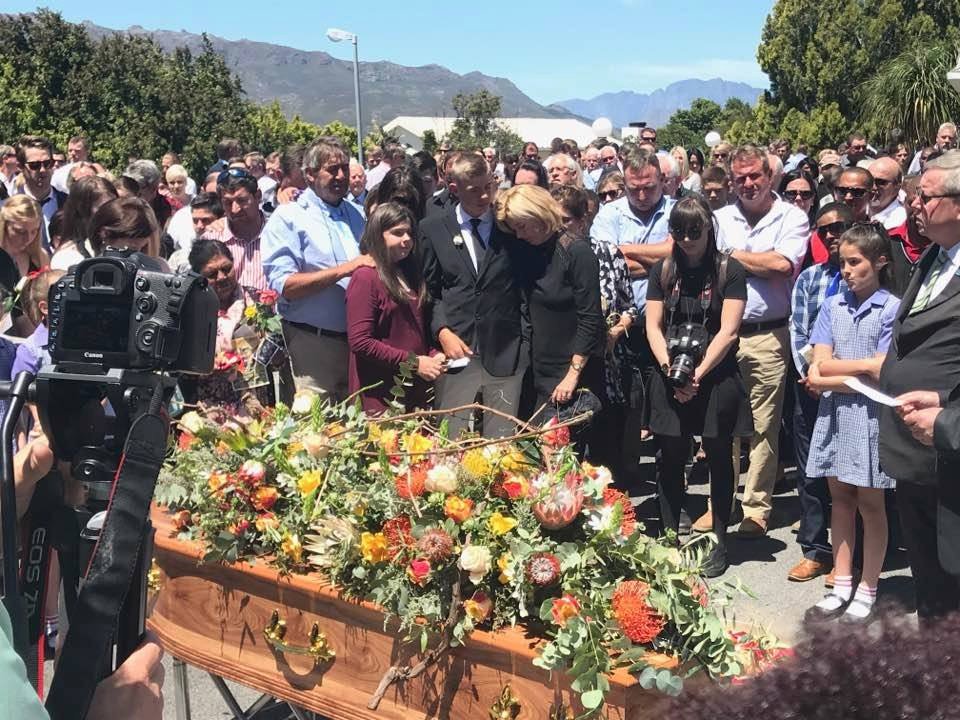 The proposal to wear black on Monday came from a heartbroken Western Cape farm manager, whose video went viral after the brutal killing of farmer Joubert Conradie, near Stellenbosch, on Tuesday. There has been a spate of farm murders in the country, totalling at least 70 since 1 January, which is already more than the whole of last year.
For most people, tomorrow will be about mourning all those affected by violent crime in SA. As SAPeople follower Marc Christensen says: "It is about all murders… although due to the high volume and violent nature of murders to a specific demographic, farm murders are being used as the poster child of this campaign."
There have been an ever-increasing number of murders throughout South Africa, as evidenced in the Crime Statistics released last week. 52 South Africans are murdered per day. The stories are heartbreaking and touch every member of society from townships to suburbs, city streets to rural villages. And from innocent young children to frail old folk.
Cape Town people watch too much action movies & they are now taking it to the streets. These people must be stopped pic.twitter.com/KBMxAbFeRf

— Man's Not Barry Roux (@AdvBarryRoux) October 28, 2017
While there is the danger that some racist South Africans may hijack the day to promote their own apartheid-era propaganda, Monday's mourning is for most South Africans about Whites, Blacks, Coloureds, Indians, Immigrants and every person in South Africa. All are suffering the tragedy of a murder rate that is higher than some war-torn countries.
All South Africans are suffering after either having lost someone close, having been attacked… or simply living in fear. All are united by a wish and a need to feel protected by the state, and to go to sleep at night feeling safe in their beds.
For many, it feels that the SA government is not taking the murders seriously enough… and therefore there has been a call for people outside of South Africa to help. Expats are stepping up to help spread the message and raise awareness overseas so that pressure could be put on the government to address the catastrophe and protect the farmers, farm workers and all South Africans.
MONDAY IN SOUTH AFRICA
Stellenbosch
This Memorial and March is on Monday 30th October 2017. Meet at Kanonkop on the R44 @ 06h00. Thereafter, farmers will drive on their tractors and farm equipment etc, with the public following in their vehicles to the N1. Sonya Owen says: "Please support all the farmers that have been murdered in South Africa by taking part in the Memorial / March. NO farmer = NO food!! If this continues, there will soon be no more farmers left. Please wear black as a symbol of mourning in our country. Please SHARE, SHARE, SHARE!! Thank you."
Voortrekker Monument
Civil rights organisation AfriForum will be hoding a moment of silence – together with the Solidarity Movement – at Voortrekker Monument, and will be announcing further campaigns actions… including an International Day of Protest Against Farm Murders and Attacks.
AfriForum deputy CEO Ernst Roets says that the organisation is concerned about all crime, but that farm attacks and farm murders are exceptional and unique, because of its high frequency, the cruelty that often accompanies it, the role that farmers play as food producers and the fact that farmers live in remote areas, far from their neighbours and police stations.
"Despite all these reasons, the Department of Police has no focused counter-strategy to stop farm murders," says Roets.
Speakers at the event will include Mariandra Heunis, widow of Johann Heunis. The event begins at 07h45 for 08h00 at the Amphitheatre, Voortrekker Monument.
South African expats are being called upon to help and stand with those mourning in South Africa.
So far the biggest problem in getting the message to foreigners abroad is that all the moving video messages have been in Afrikaans. Sarel Liebenberg, in the USA, asks in the video below for somebody who speaks English to please record a message:
SHARE asb hierdie video. Ons kort hulp van die buiteland!!

Posted by Sarel Liebenberg on Wednesday, October 25, 2017
Controversial Afrikaans singer Steve Hofmeyr has since recorded a 'farm murder' message in English – calling it an "SOS to the World".
A South African expat in the USA has set up a fundraising page to help increase security for farmers back home in SA, inspired by a suggestion in a video by Tebogo in Tembisa.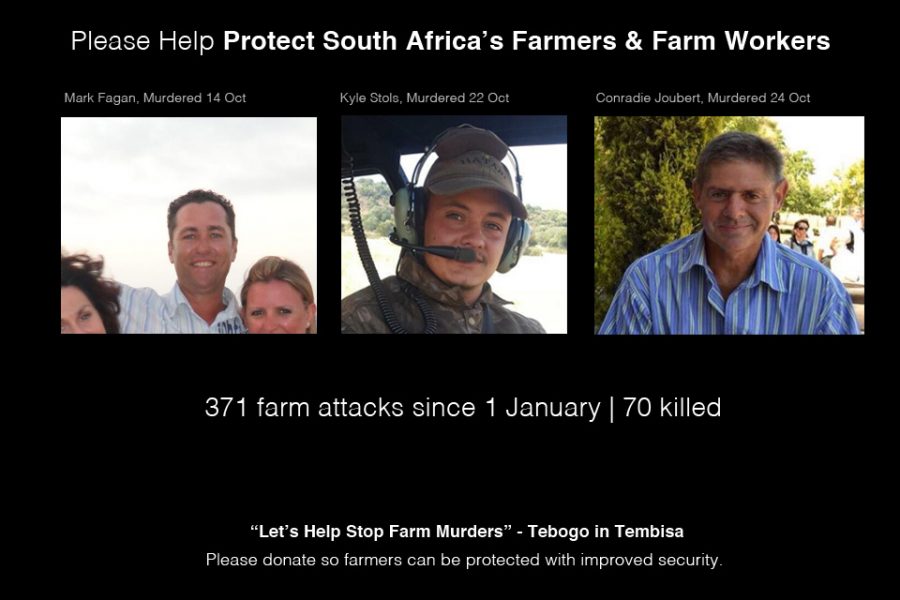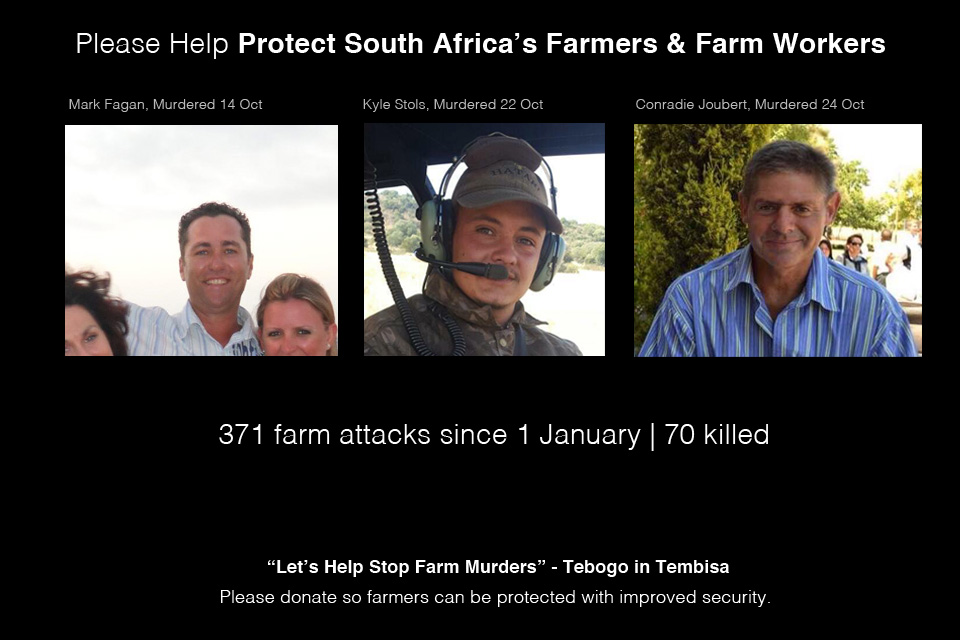 And a South African expat in Belgium has enlisted the help of her foreign student friends: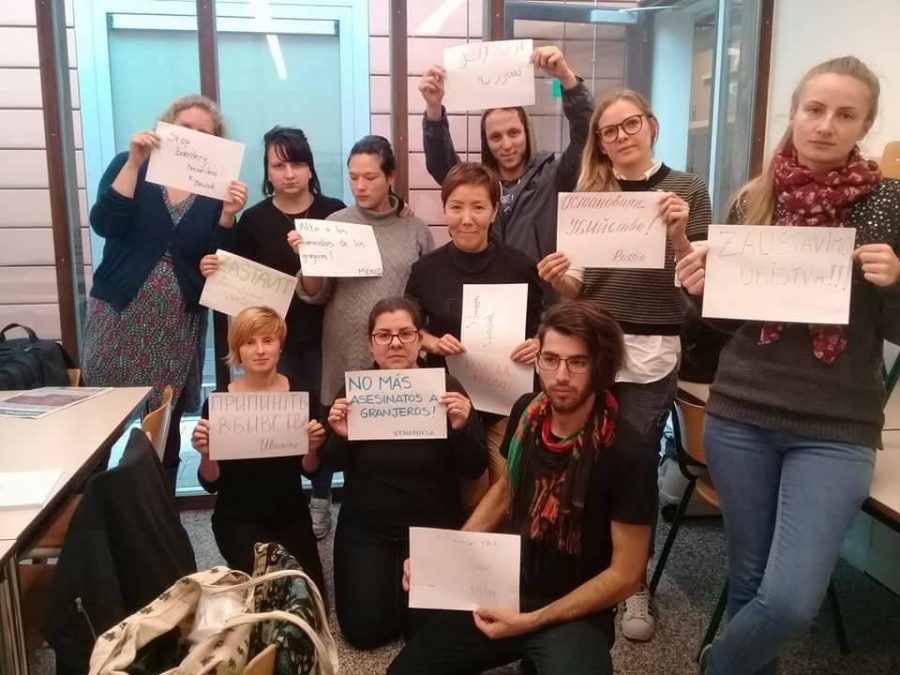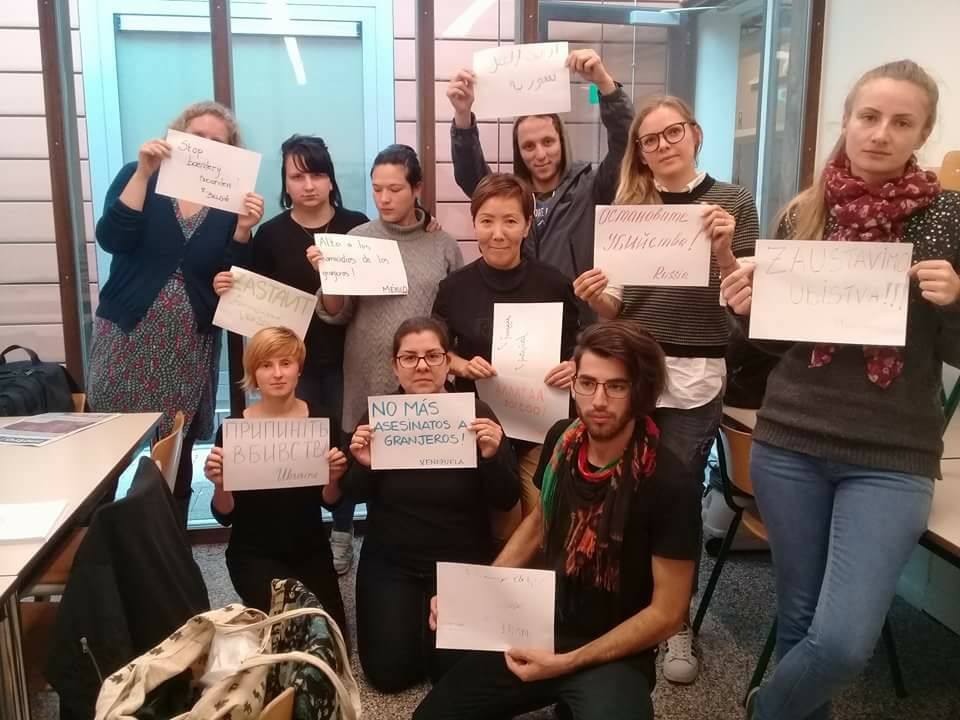 South Africans in London…
will be holding a static peaceful protest on 4 November 2017 – click here for details.