The launch of 'The President's Keepers' at Hyde Park on Wednesday evening began with protesters outside (protesting for media freedom under the threat of the book being banned)… and ended with a power outage! Photos by Andrea Ben.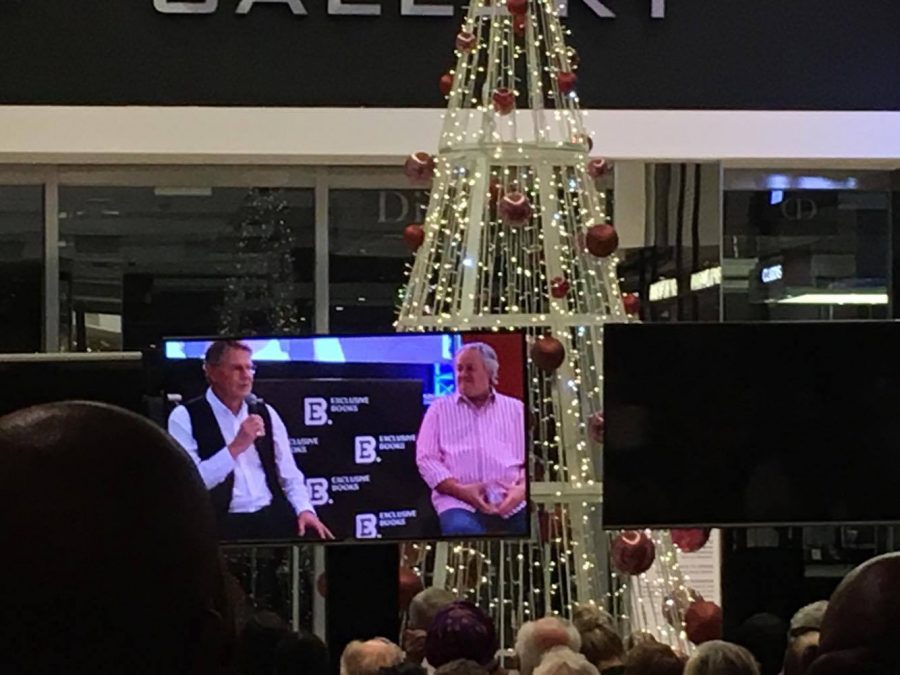 Author Jacques Pauw took centre stage at the Hyde Park shopping centre, with crowds packed to the rafters as South Africans came out to greet their new hero… "There were over a thousand people. It was an amazing atmosphere, a great vibe," said Andrea.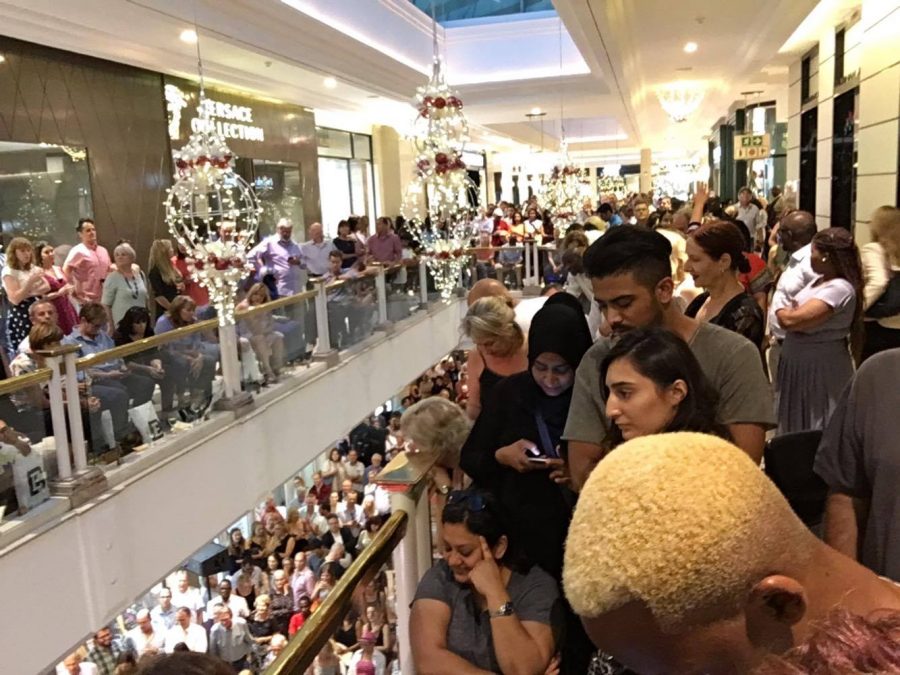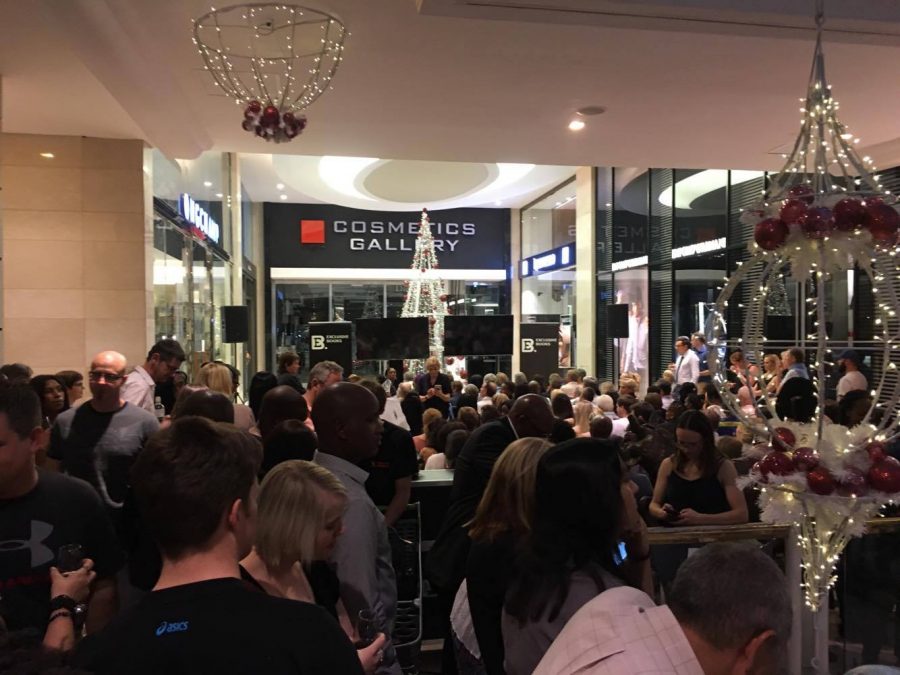 Pauw has been commended for courageously investigating and writing an expose on the alleged corruption in high government circles.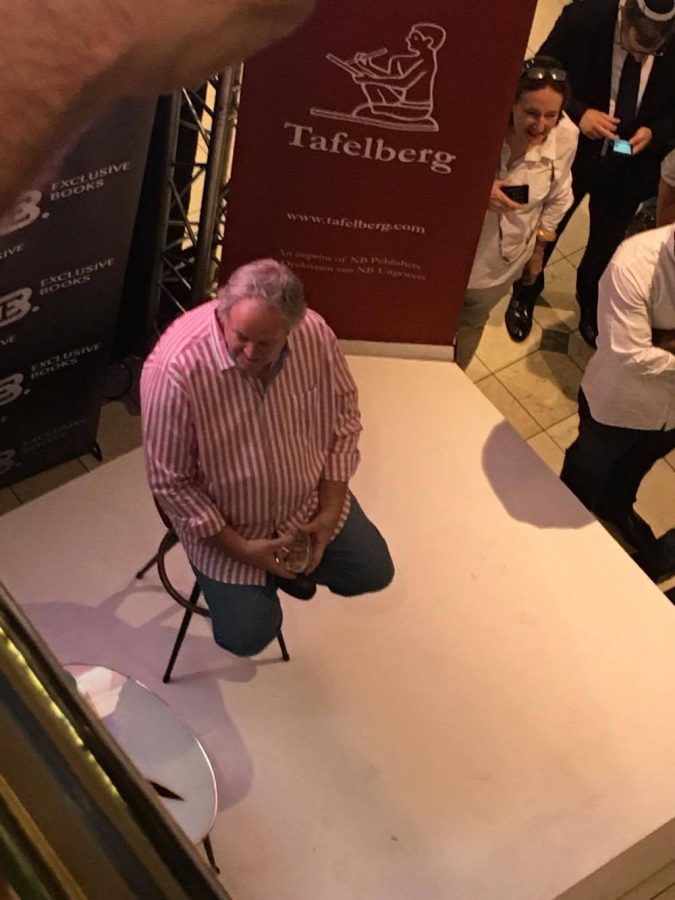 His book reveals those people who are allegedly keeping President Jacob Zuma in power, despite all the corruption charges stacked against him.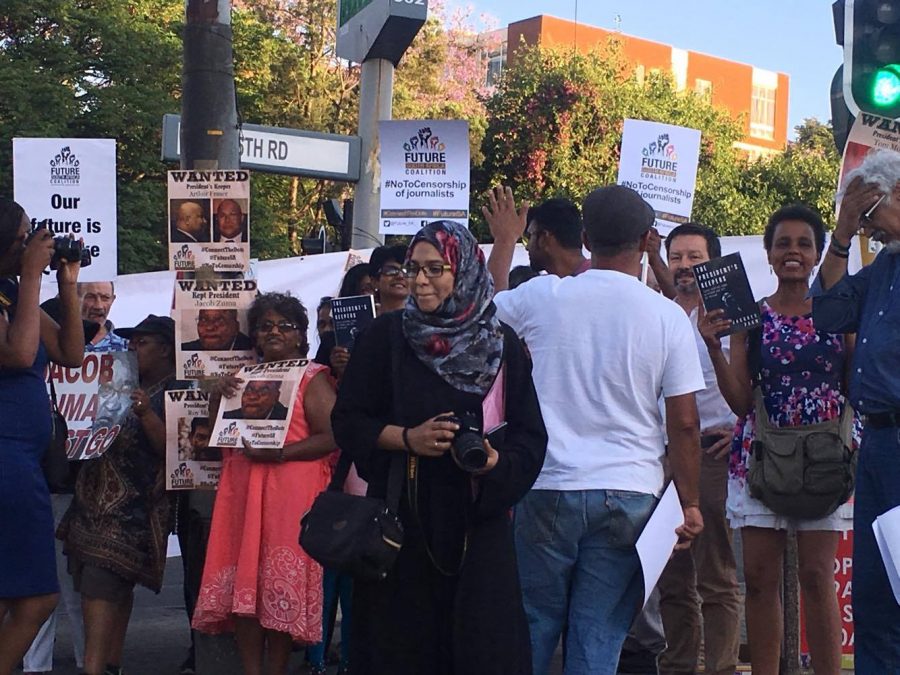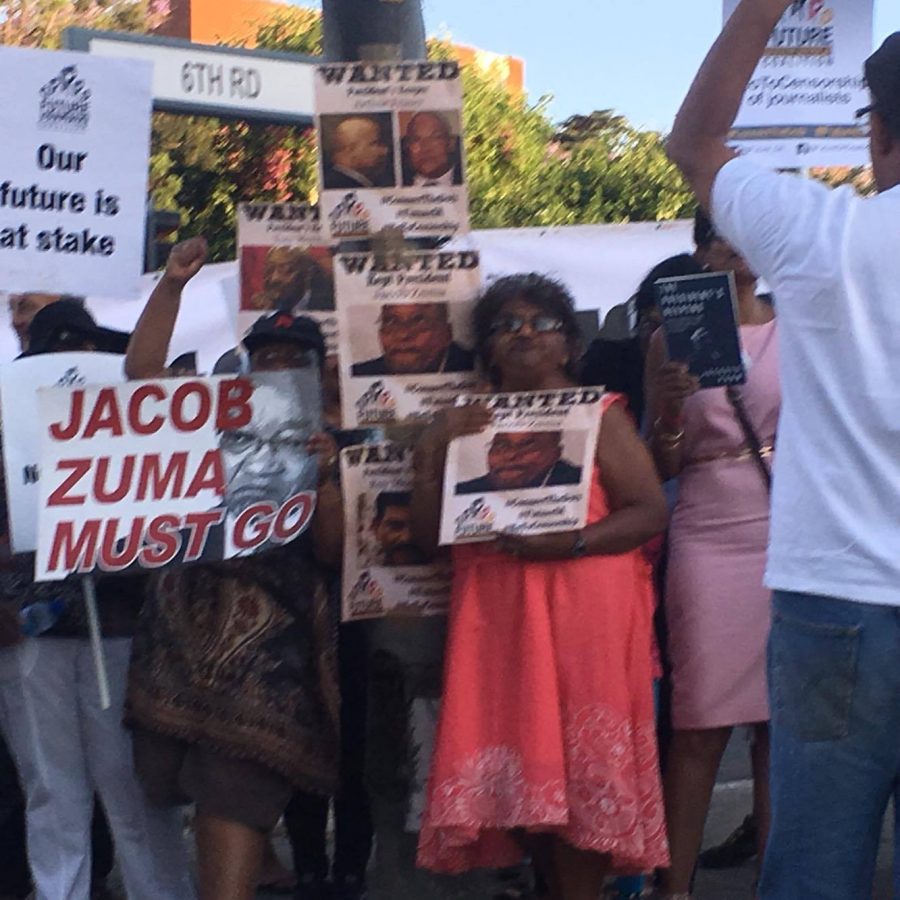 The book launch at Exclusive Books in Hyde Park Shopping Centre, however, had to be abandoned due to a sudden black out…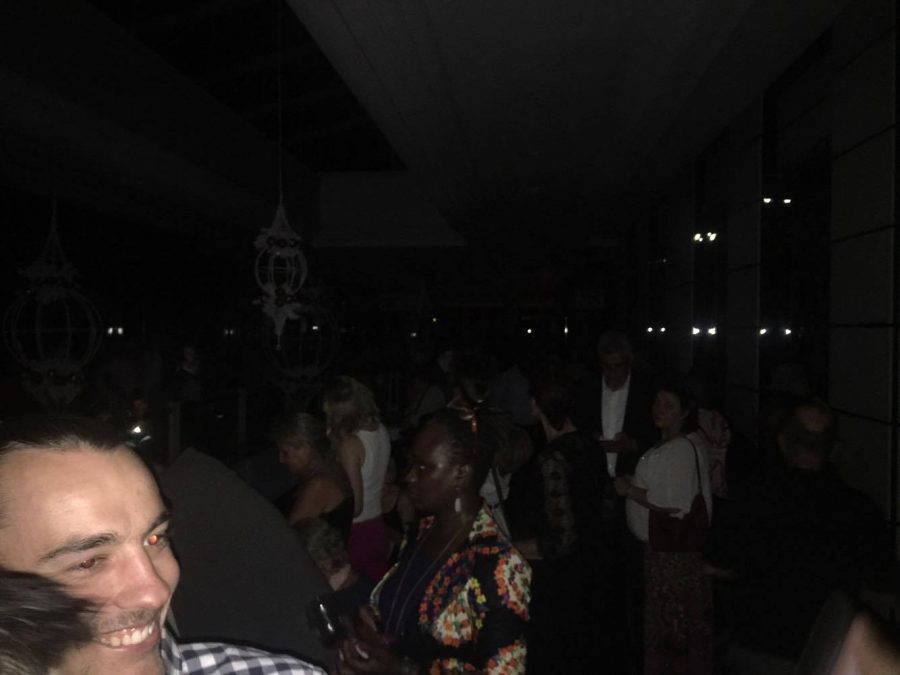 According to latest reports on Twitter, Eskom is being blamed for the power outage – they were apparently working on a line outside.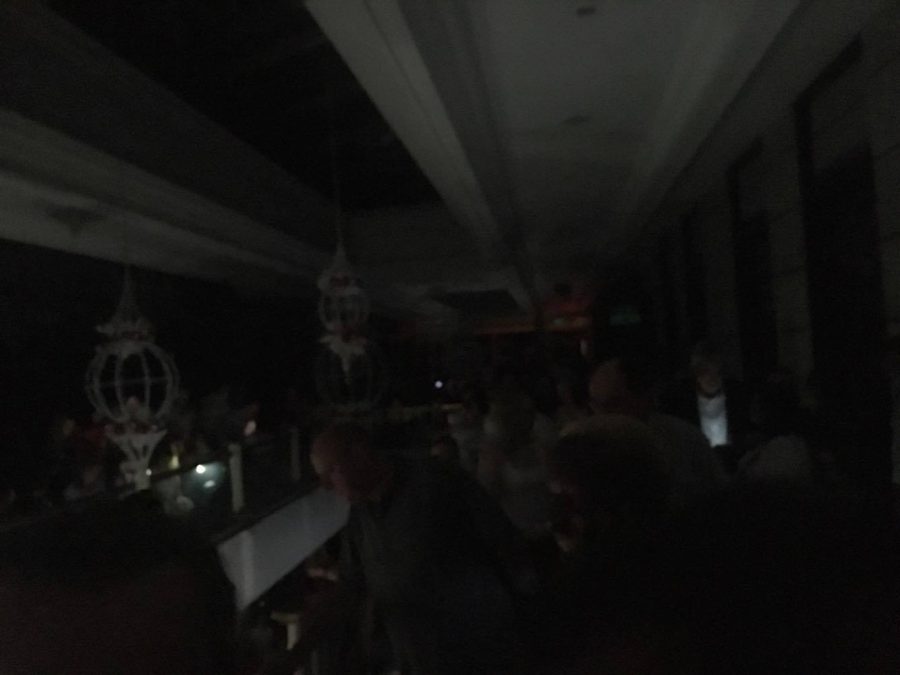 However many took to social media to call the outage "suspicious" with local residents claiming their power across the road was just fine; and that anyway, most shopping centres have their own generator to kick in when there are power outages.
The Black First Land First (BLF) group had promised the book launch a "nice surprise". Most however were pointing fingers at "the man who meandos" and the State Security Agency (SSA). Ranjeni Munusamy said: "Well done SSA! Blackout at Hyde Park just as Jacques Pauw begins speaking about the mysterious break-ins at Chief Justice, NPA etc."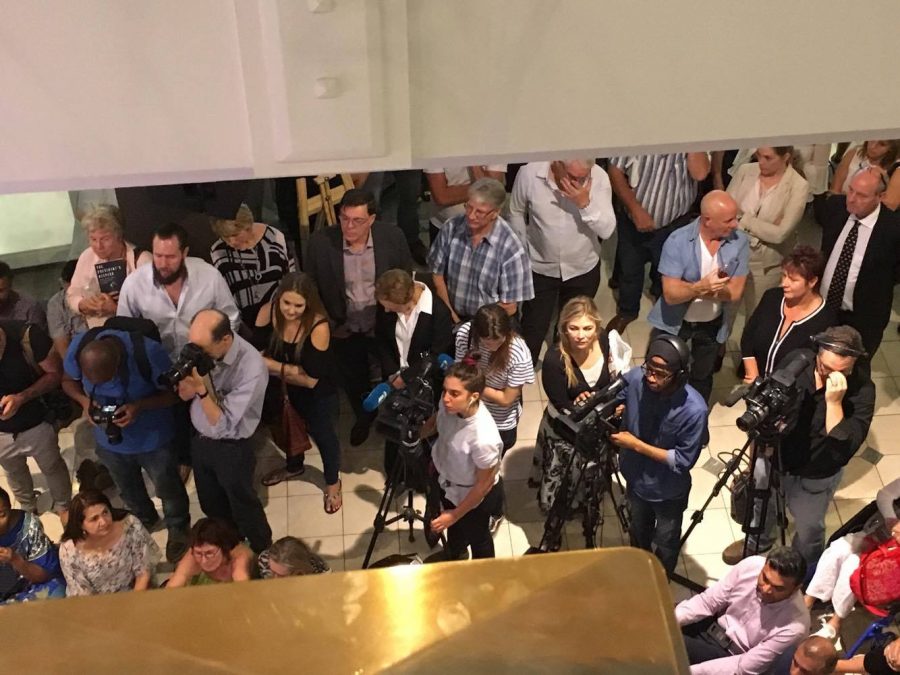 The President's Keepers has been hugely successful since excerpts were printed in The Sunday Times. The Presidency denied some of the claims made in the book, and the SSA  and South African Revenue Service (SARS) announced it intended to block the publication… leading to an even larger demand for the book and pirated PDF copies being shared and downloaded.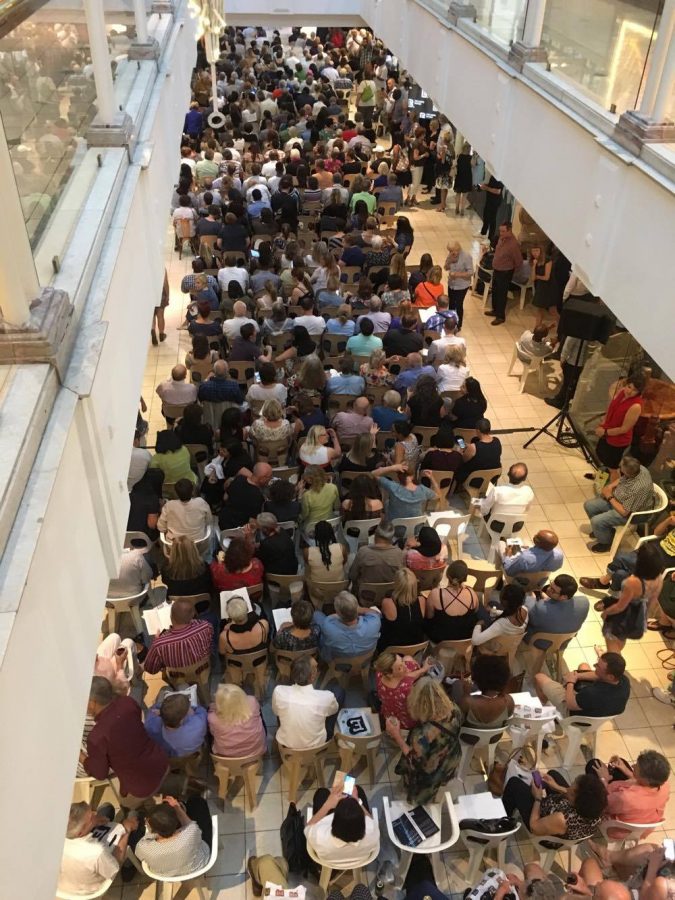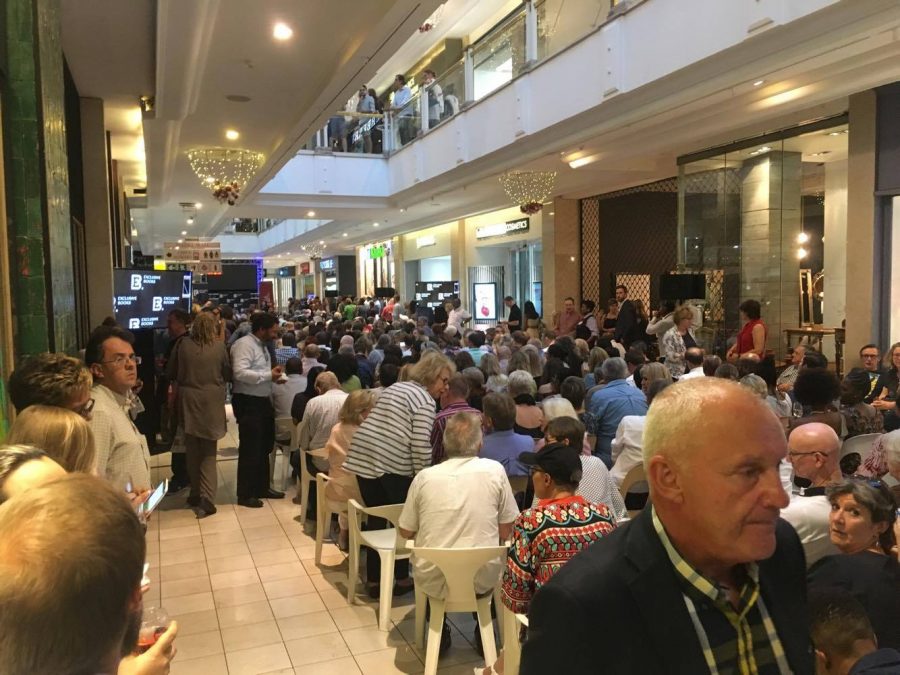 Pauw issued a statement asking people to pay for a hard copy when they could, if they could; but not to worry if they couldn't afford it… the sharing of the information within the book, he said, was more important than money.
All photos © Andrea Ben