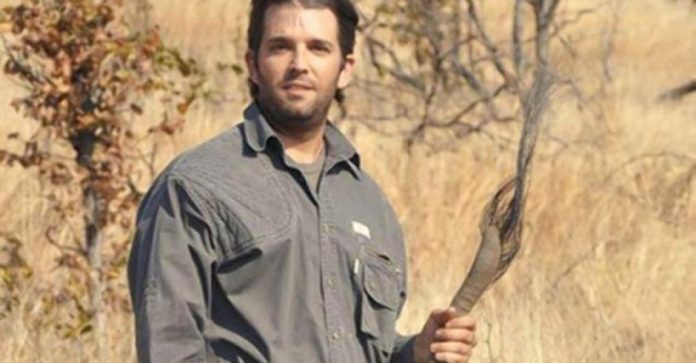 American President Donald Trump has responded to public opinion, and says he is putting his controversial decision – to lift the ban on bringing elephant trophies into the United States – on hold for now.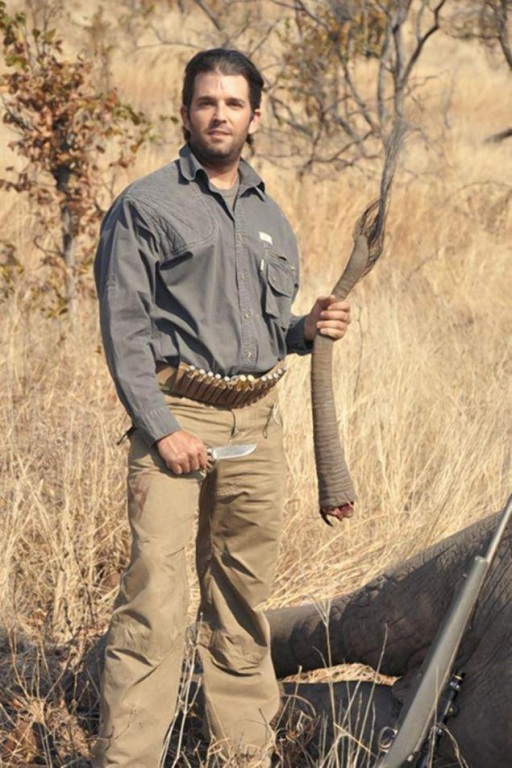 Earlier this week it was announced by Trump's Administration that it was reversing the policy which had been made in 2014 during Barack Obama's term in office.
The reason given to lift the ban for trophies from Zambia and Zimbabwe was that the two countries had provided reports suggesting that the benefit to conservation from the hunting income would outweigh the death of those elephants killed by hunters; and that strict regulations were in place to ensure a sound management programme.
Much of the world reacted in horror… with petitions popping up faster than hunters (and poachers) on the African continent.
With elephants facing extinction – an estimated 50 to 100 are killed per day – because of poaching and a demand for ivory in Asia, the general feeling was that every elephant that could be kept alive should be protected, not killed.
Mass protest site Avaaz sent out a message about Trump's "sickening gift" to his son (a known hunter who has been photographed with his kill before). In an emotively charged email, Avaaz said Trump was changing the law to let "bloodthirsty American hunters murder elephants in Africa and bring their heads home as trophies. Trump Jr. shot and mutilated an elephant — and now his dad is rewarding him by making it so anyone can join the slaughter… Let's build a massive global outcry to shame the US into dropping this disgusting plan…"
Globally popular TV star Ellen called on her viewers to retweet her elephant photo using #BeKindtoElephants, and she promised to make a donation to The David Sheldrick Wildlife Trust for each retweet (see below) so as to save elephants. She said by lifting the ban on trophies, "he is basically encouraging Americans to kill elephants".
A petition was even set up on the White House's website.
It didn't help either that Zimbabwe decided to hold its tea-party non-coup coup during the same week… casting doubt over the reliability of its report and promises when it comes to wildlife management.
On Saturday, Trump buckled and tweeted: "Put big game trophy decision on hold until such time as I review all conservation facts. Under study for years. Will update soon with Secretary Zinke. Thank you!"
He also retweeted replies he received, including one from British television personality Piers Morgan who said: "BOOM! Thank you, Mr President. Trophy-hunting is repellent."
Conservationists urge people around the world to still keep signing the petitions.
If you missed the furore during the week, here's a quick catch-up:
Jeff Corwin on US rules about elephant trophies

Wildlife expert Jeff Corwin tells Don Lemon CNN that he does not agree with the US government's decision to remove restrictions on importing African elephant trophies from Zimbabwe and Zambia. He asks: How do you have checks and balances — like for hunting in the US — to ensure that animals are protected? http://cnn.it/2hG6CGQ

Posted by CNN on Thursday, November 16, 2017
Ellen's pic to retweet to raise money to save elephants:
Please retweet & use #BeKindToElephants, and for everyone who does, we'll make a donation to The David Sheldrick Wildlife Trust. @DSWT pic.twitter.com/Fckx9iblci

— Ellen DeGeneres (@TheEllenShow) November 17, 2017
Petitions for Trump to Not Lift the Ban on Elephant Trophies:
change.org/p/us-interior-secretary-ryan-zinke-global-march-for-elephants-and-rhino-demands-ban-on-imports-of-elephant-hunting-trophies/
secure.avaaz.org/campaign/en/trump_vs_elephants/
petitions.whitehouse.gov/petition/reinstate-ban-importing-trophies-elephants-one-worlds-most-intelligent-and-caring-animals
– with 100,000 signatures the White House will have to respond
thepetitionsite.com/en-gb/takeaction/721/417/558/
e-activist.com/page/16468/action/1
petitions.moveon.org/sign/secretary-zinke-do-not