South Africa's Deputy President Cyril Ramaphosa has revealed that whilst he respects the court process, he does believe the late Fezeka Kuzwayo's claim that she was raped by President Jacob Zuma.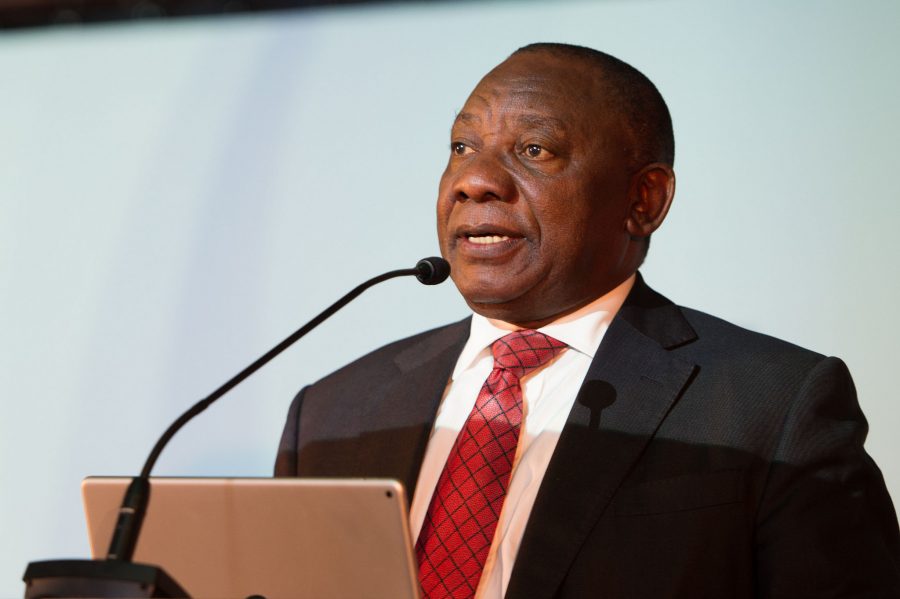 Zuma was charged with the rape of Fezeka – known as Khwezi – in 2005, and acquitted in 2006, three years before he was to become President of South Africa.
After admitting he had had unprotected sex with her, even though he was aware the then 31-year-old had HIV, Zuma then famously said he had taken a shower afterwards to prevent possible HIV infection. Khwezi passed away in October last year (2016).
Speaking on Radio 702, Ramaphosa said how difficult it is for a black woman to stand up against abuse, and said that while he has to pay heed to what the court decided, he also has to pay heed to what she said.
"I know how difficult and painful it is for a woman to garner up the courage and stand up and say "yes, I was raped". It must be one of the most difficult decisions that she has to make, so, yes, I would believe her," he said. Listen below.
During the interview with Karima Brown, Ramaphosa said – with regards to supporting white monopology capital – that he would never sell his soul for any interest.
When Brown asked him if he'd become Deputy President to his presidential opponent Nkosazana Dlamini Zuma, he said if his presidential bid is unsuccessful "I will have to reflect".
Touching on the reports of fraud at Steinhoff, Ramaphosa said: "The Steinhoff issue is catastrophic and destroys trust. It should be investigated and those who have been found to have done wrong must be prosecuted."
Listen to Deputy President Cyril Ramaphosa discuss Khwezi: 
Listen to more of the interview here:
www.702.co.za/articles/283839/ramaphosa-yes-i-believe-khwezi-was-raped