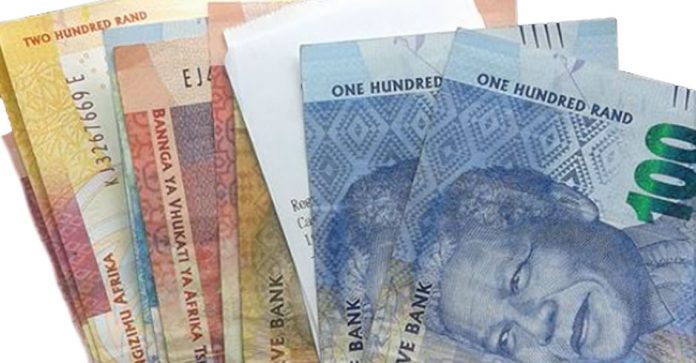 The value of the Rand has risen all day as the chance of Cyril Ramaphosa becoming the new ANC leader became apparent… and as the news was confirmed Monday evening that Ramaphosa is the leading party's new President, the Rand stood at R12.73 to the US dollar, and R17.10 to the British pound.
People around the country have expressed similar optimism in Ramaphosa's leadership, hoping that he'll be the one who can turn South Africa around at a time of uncertainty when the world has been looking at SA in a negative light.
Other reactions to the naming of the 13th President of the ANC are:
Spare a thought for Cyril Ramaphosa: it's not clear whether he's won the presidency of the ANC in fact or simply been appointed head prefect of the Saxonwold Shebeen: The leadership battle is technically won but in reality the war for the bruised soul of an ailing ANC continues.

— Eusebius McKaiser (@Eusebius) December 18, 2017
Matamela Cyril Ramaphosa. Now let's all start turning this country around for the good of all

— Max du Preez (@MaxduPreez) December 18, 2017
Ace, Jessie, DD. Good Luck Cyril. You will need it. Shem.

— Redi Tlhabi (@RediTlhabi) December 18, 2017
South Africa's Rand over the past year VS the Rand over the past 12 hours in favour of Cyril Ramaphosa ANC Presidency #CR17: ?? pic.twitter.com/jwt63Hi2lW

— Ulrich J van Vuuren (@UlrichJvV) December 18, 2017
Cyril Ramaphosa has won. It's official Fikile Mbalula is going to work as a security guard for Jacob Zuma at Nkandla. #ANC54 #ANCConference #ANCElectiveConference

— Man's Not Barry Roux (@AdvBarryRoux) December 18, 2017
Cde Cyril Matamela #RAMAPHOSA is the 13th President of the African National Congress with 2440 votes #ANC54 pic.twitter.com/8yi3BQ8drO

— #ANC54 (@MYANC) December 18, 2017
Is it me or Every time Cyril Ramaphosa smiles, the rand just gets stronger and stronger? #anc54

— I.G MATHEWS MELATO? (@maphutseM) December 18, 2017
Watch | Sihle Zikalala, Nomvula Mokonyane, Jacob Zuma's reactions when Cyril Ramaphosa is announced as new ANC president.#ANC55 pic.twitter.com/sO5MC0jBSA

— SABC News Online (@SABCNewsOnline) December 18, 2017
[WATCH] Reporter @SikiGeyaMdingi is outside the Ramaphosa family home in Chiawelo for some reaction to the election of #CyrilRamaphosa as the new ANC President. Courtesy #DStv 403 pic.twitter.com/889m23l3sD

— eNCA (@eNCA) December 18, 2017
WATCH the moment President Jacob Zuma hears Cyril Ramaphosa is the new ANC Leader!