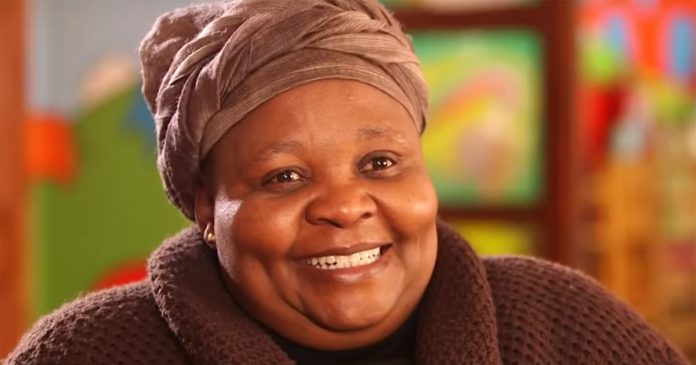 Mama Rosie describes her job as a "calling", not a job. She says her purpose in working is not  to earn money. "God has called me to do this," she says… and her reward is the "smile of these children when they're saying Mama to me, and thank you".
'These children' include over 5,000 who have been taken care of by Rosie Mashale (Mama Rosie) and her group, Baphumelele. And now CNN have recognised her incredible spirit… and selected Mama Rosie as one of the very special people in the world to be included in their list of Top 10 CNN Heroes. She was honoured with a CNN Heroes Award in New York City at the weekend.
It all began when Mama Rosie moved to Cape Town township, Khayelitsha, where almost 1 million people live, sometimes in quite squalid conditions. Amongst them are many orphans, often left by parents who had HIV and Aids. According to UNICEF, SA has 3.7 million orphans, of which half have lost one or both parents to Aids.
Near Mama Rosie's new home was a rubbish dump, and in the mornings she would hear these little orphans searching through the dump for food.
So one day, she called them in… "and we sang rhymes, and I gave them bread and something to drink."
And that is how the free daycare centre began. That was 1989.
In 2000 the former school teacher was thinking of retiring… until she found a little child left outside her front door.
"He was between the age of two and three," she told CNN. "He was naked and full of sores. He didn't even know his name."
She took him to the police and they suggested she take care of him. And that was how the orphanage began.
"I made a deal with God, promising to look after these children if He promised to provide me with the resources to take care of these kids," she said.
By the end of the year she was looking after 67 children. (She doesn't have the heart to turn anyone away.)
Her group – Baphumelele Fountain of Hope – which was officially started in 2003, has since taken care of 5,000 children in need – orphaned, abandoned or sick – in Khayelitsha and Philippi.
Top 100 CNN Hero – Rosie Mashale
Read Mama Rosie's interview with CNN here:
edition.cnn.com/2017/09/07/health/cnn-hero-rosie-mashale/index.html