Supporters of the Khoisan 4, who are camping at the Union Buildings and holding a Hunger Strike, are calling on South Africans everywhere to please help the protesting men get what they need, so they can get home for Christmas. This is Day 15 of their Hunger Strike, and their health is deteriorating rapidly.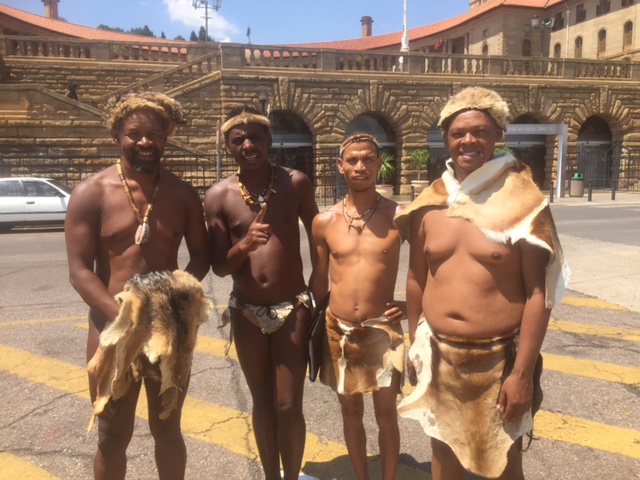 The Khoisan 4 left Port Elizabeth on 13 November 2017, travelling BAREFOOT more than 1,200 km over 18 days to get to Pretoria in their bid to meet with either President Jacob Zuma or his Deputy President (and new ANC President) Cyril Ramaphosa, to officially receive their memorandum.
"They walked approximately 12-14 hours per day," says Lisa Marcelle Hold, "travelling through rain and hell and the beating African sun – to get to the Union Buildings. They arrived on 30 November 2017."
Since then the Khoisan 4 have been camping out at the Union Buildings. The men have four demands. In a letter to the President (which SAPeople has viewed), they write that as Bushmen, KhoiSan, Khoe-Khoe and San People they demand:
to be recognised as the First Nation of South Africa, and included in decision making
that their language be recognised and made an official language of South Africa.
that land claims date of 1913 be scrapped… which is withholding their claims as the true owners of the land.
that the coloured identity be scrapped from Z83 forms and all forms of identity. "We are not coloured" and "we are all South Africans", says the letter.
The Khoisan 4 are: Chief Khoisan SA, Brendan Billings, Christian Martins and Shayne Plaatjies.
On 7 December the Chief and Christian Martins embarked on a hunger strike until such time that their memorandum is received.
"Today is Day 15 of the hunger strike and their health has reached critical levels," says Pretoria resident, Lisa. "The Chief and Christian are unwavering in their stand and WILL NOT eat until their memorandum has been received by either Ramaphosa or Zuma."
On Wednesday night Lisa received a frantic call from the Chief to say Christian was experiencing severe chest pains.
"I was beside myself and physically ran into Life-Med Pretoria Moot begging for assistance. They were amazing and followed me to the Union Buildings in the ambulance," she says.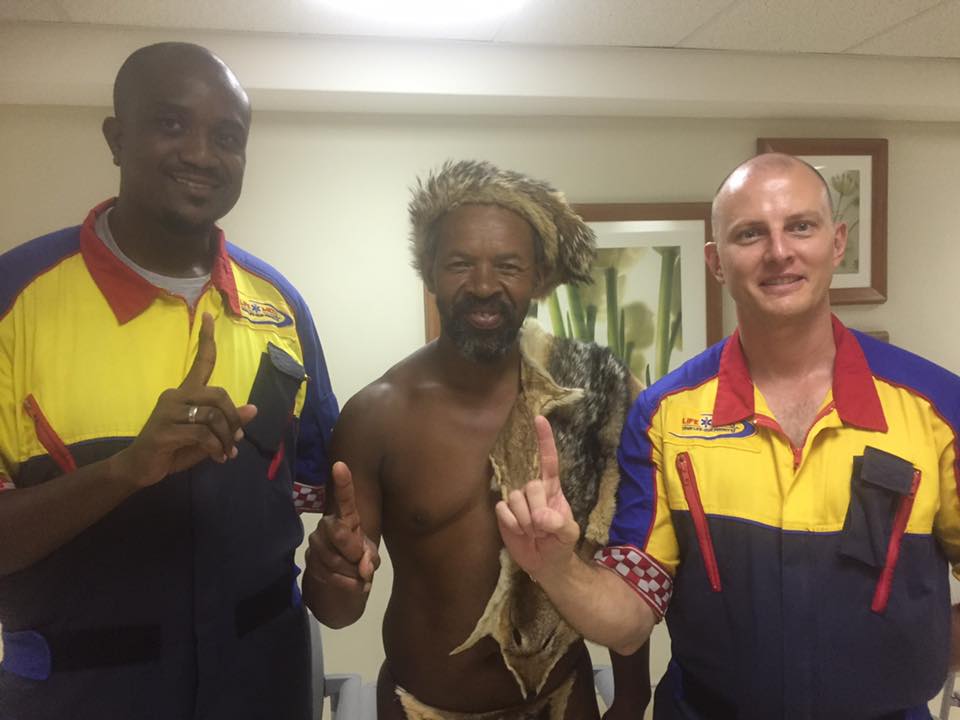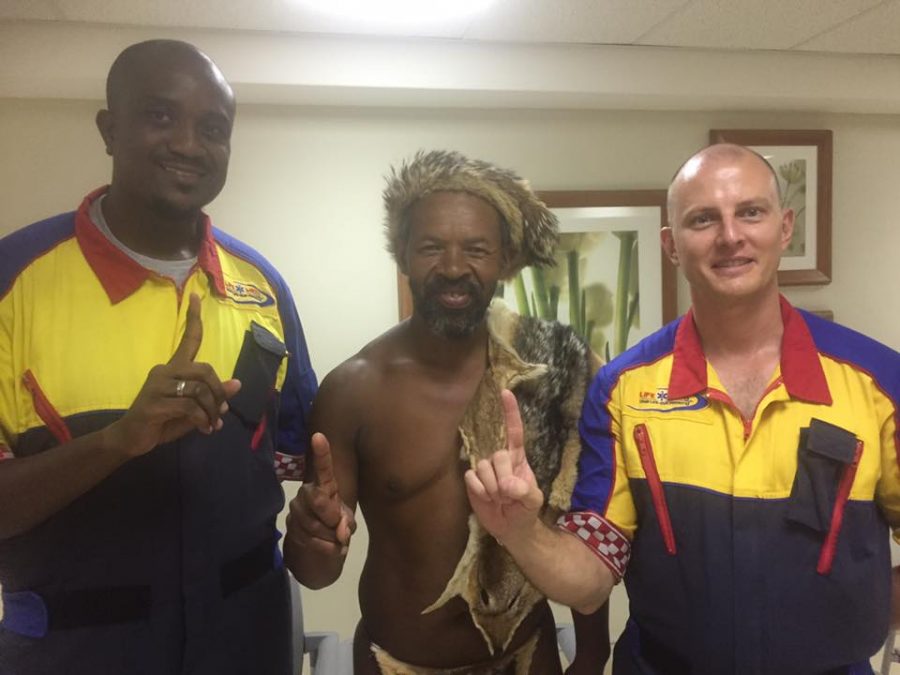 "They attended to Christian and then transported him to hospital where he was under observation for several hours.  Life-Med Pretoria Moot has offered to conduct medical checks at the Union Buildings on the Khoisan 4 twice daily for as long as they need."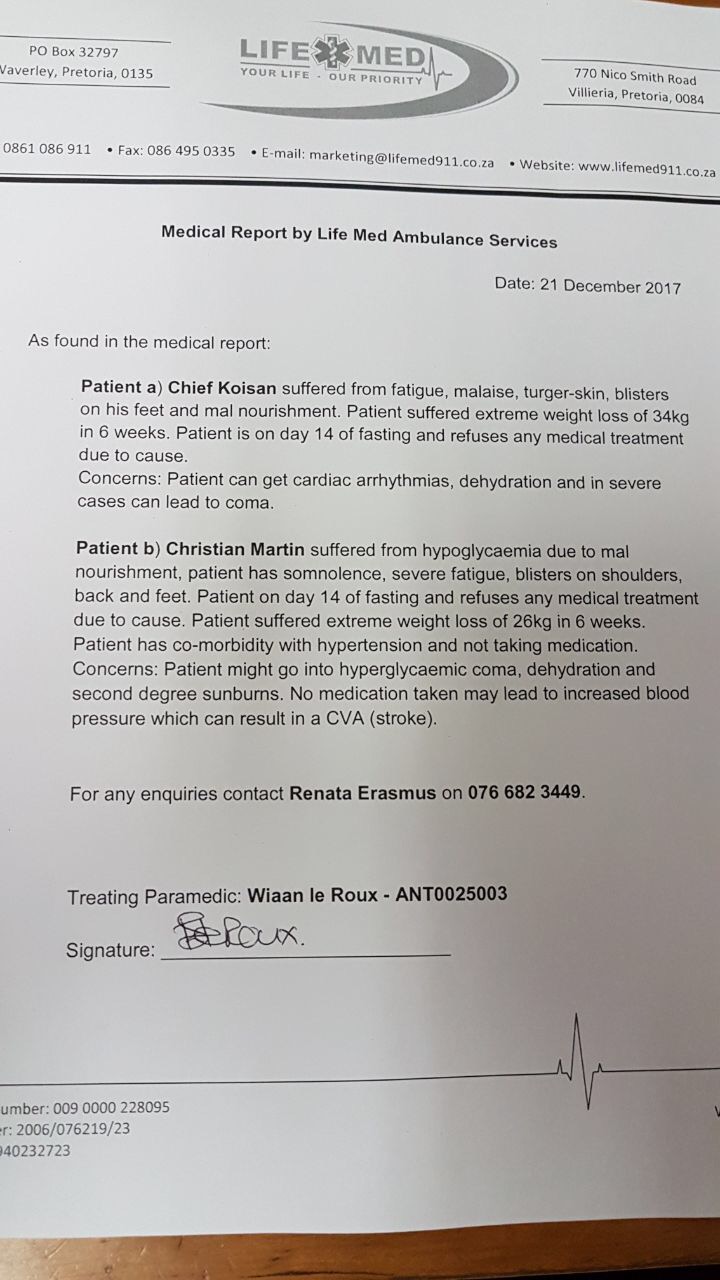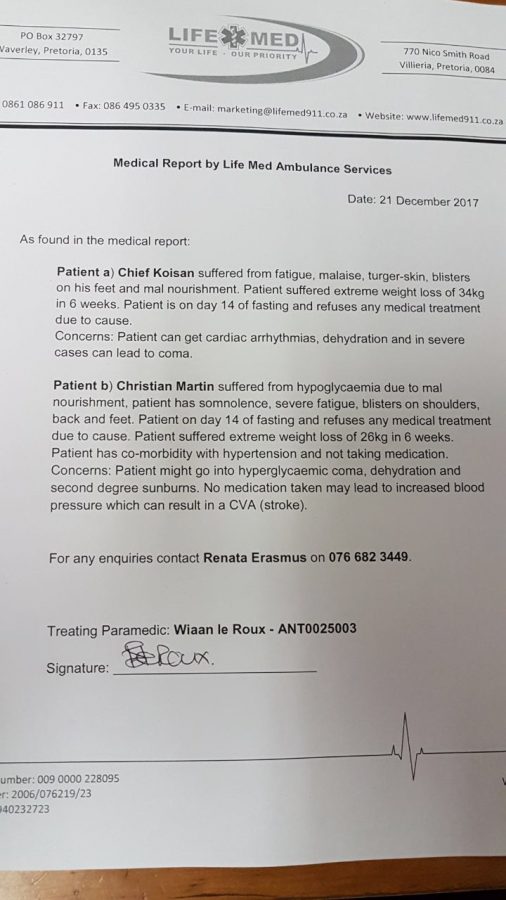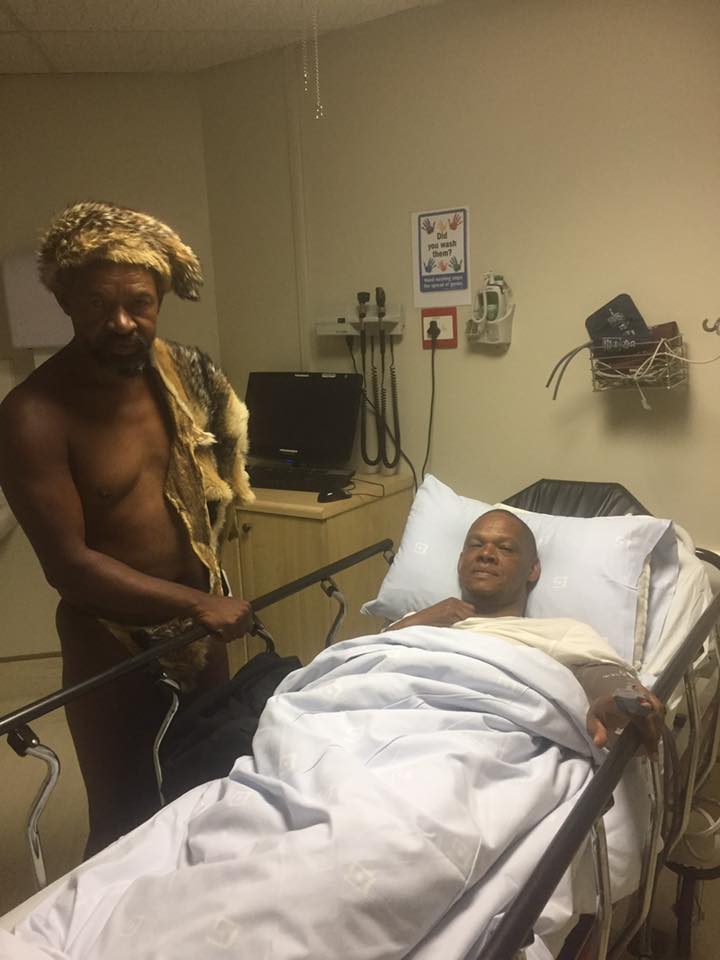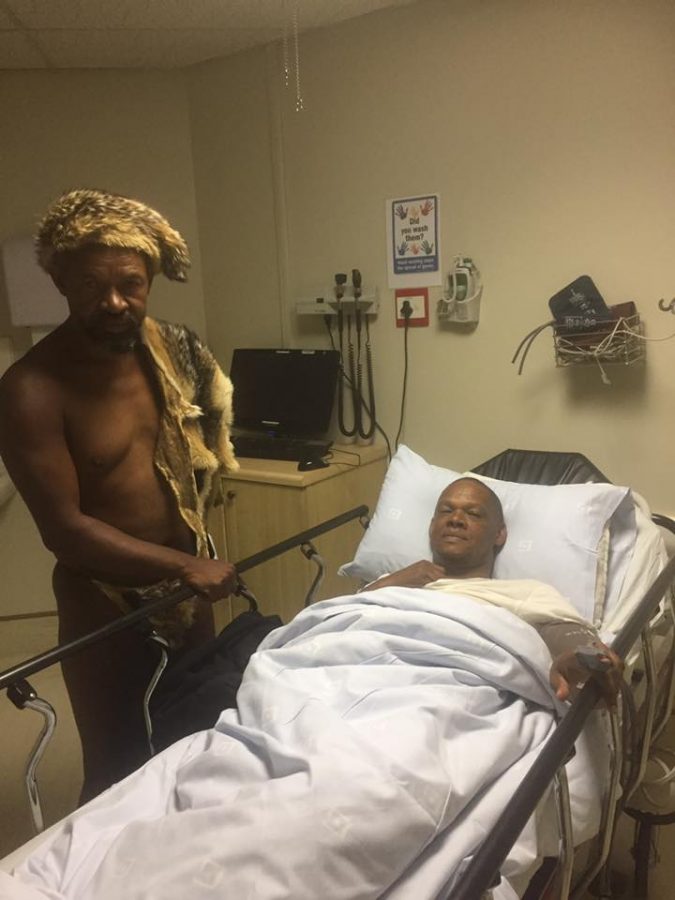 Chief and Christian are refusing any intravenous aid in the way of glucose and supplements. For the past 15 days they have only consumed water and ice, says Lisa… who happens to live close to the Union Buildings.
Lisa became involved with the Khoisan4 when, as a caring concerned citizen, she took a drive to visit them and see if they needed anything.
"It's been one of the most rewarding and humbling experiences of my life; and I consider these four brave warriors as my family," she told SAPeople.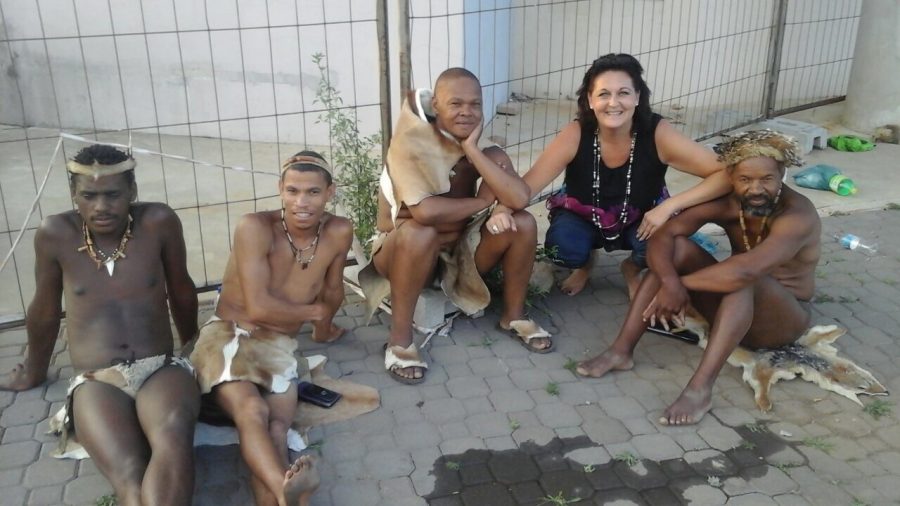 "We drove them to Nasrec on Saturday and Monday… but no one came to meet with them despite promises to do so."
This morning Lisa received this message from the Chief: "It will be a sad moment for South Africa if the First Nation of this country has to die to have their voices heard."
P.S. If you'd like to help – please post a photo with a sign saying "I support the Khoisan4". Thank you.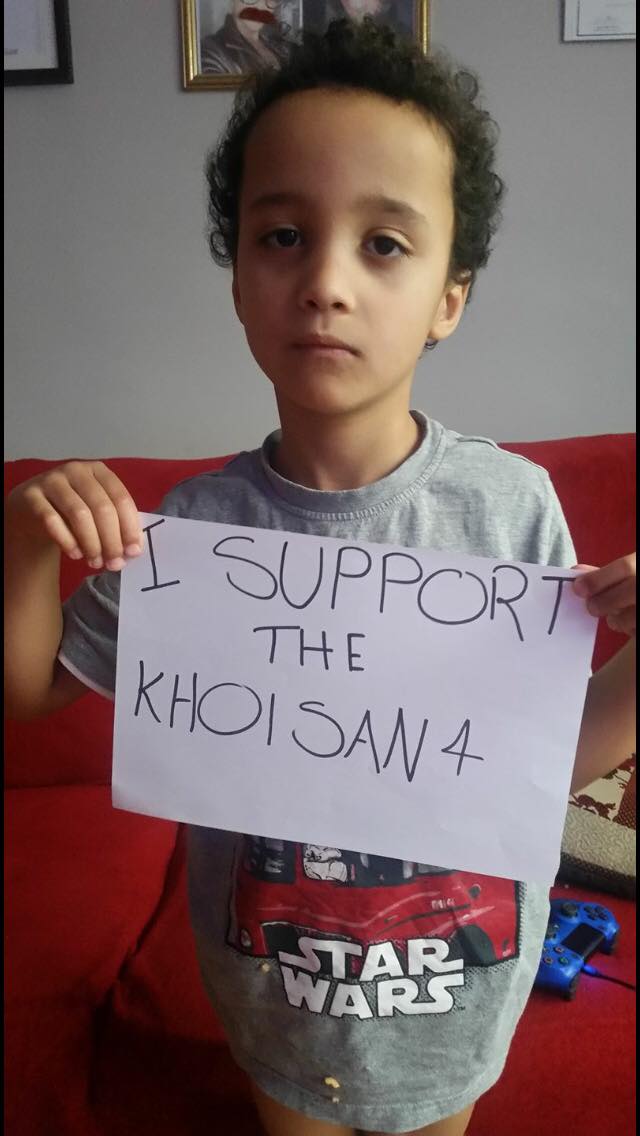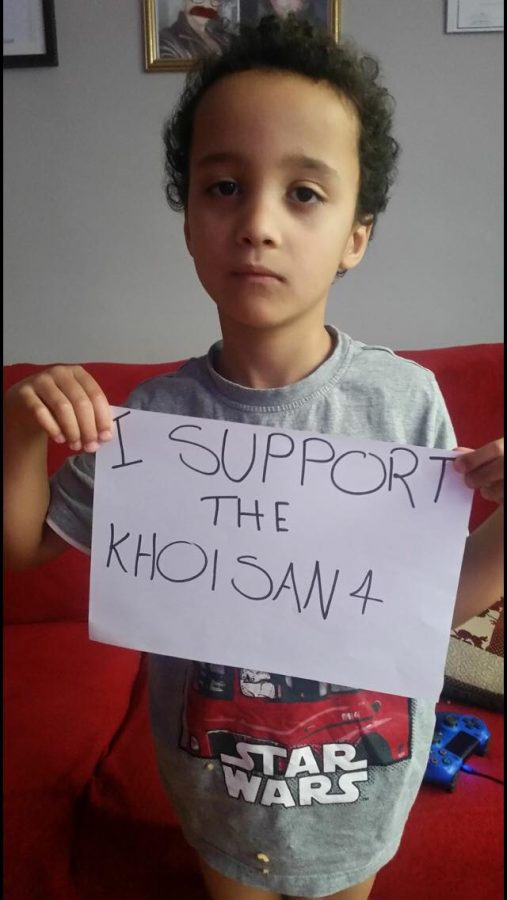 All photos on this page provided kindly by Lisa Marcelle Hold.
MORE
For more info, please get in touch with Lisa or follow Lisa on facebook:
www.facebook.com/lisa.hold