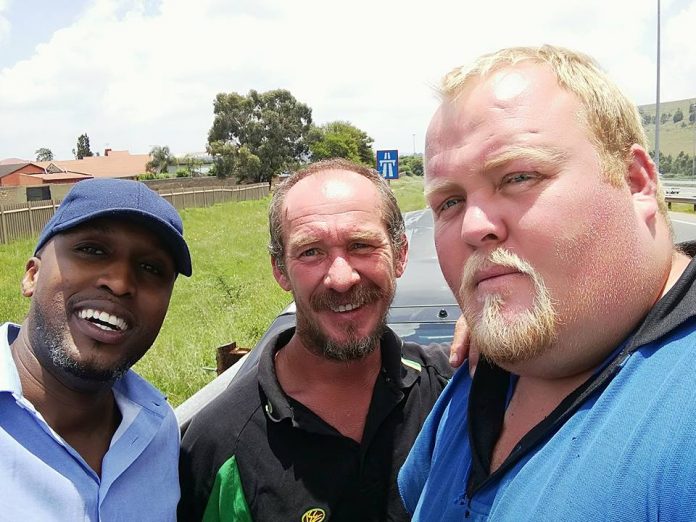 A Boxing Day story, posted on Facebook by Gauteng resident Tshepo Judge Dijana, has gone viral in South Africa for its warm Christmas spirit… which Tshepo hopes will last the whole year long. Tshepo began his post: "Thoughts on racism: Just had the most interesting encounter!"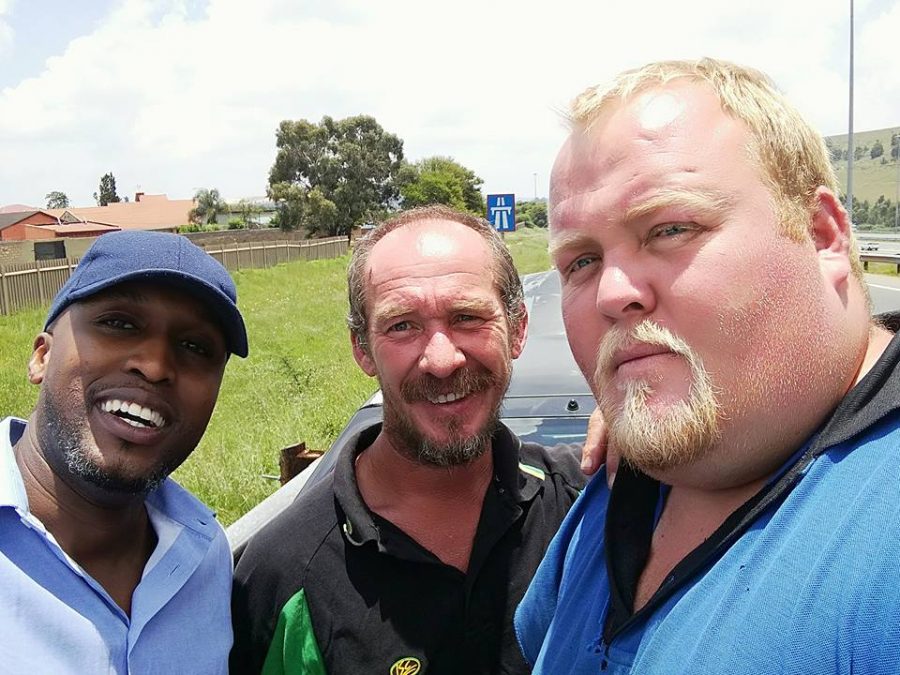 Tshepo had pulled up to help "the most unlikeliest characters Dannie and Joost" who had run out of petrol and were stuck just off the Soweto highway. They had gone to see Dannie's wife, who is suffering from sickle-cell anemia, at Baragwanath Hospital.
Tshepo wrote: "To describe the scene when these two realised that a black man had stopped to help them was priceless!"
After chatting to the men, Tshepo discovered they didn't have the money to buy enough fuel or even to ask for a lift to the petrol station.
"Imagine their amazement when I said: 'let's go get fuel'," he said.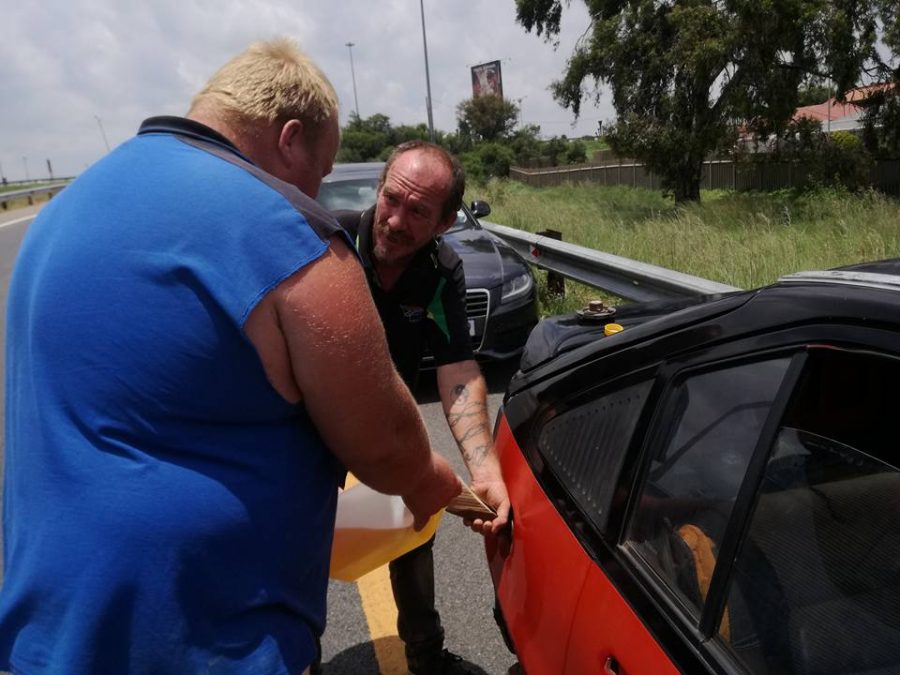 As Tshepo drove them to the nearest fuel station, they had a conversation in the car which Tshepo says "was awkward for Dannie" because "he was still dealing with the fact I had stopped to help".
Apparently he and his brother Joost had been standing on the side of the road for two hours!
On their return from the petrol station "we got to speaking with him about the state of South Africa and how we need each other – even African and Boere relations, blacks and whites. All he had to say was were you born here? To which I laughed and said born in Soweto – he still could not believe it.
"Now back at the car, Joost proceeds to fill in the car and he turns around with near tears in his eyes and says: 'Thank you brother!'
"They start the car and I hand him R100… At this point Joost's face is dumbstruck and I bid them a little prayer in Yeshua's Name and at the end they say 'Siyabonga Mfundisi' with looks of amazement and confusion – priceless…
"This coming year, my prayer is we as South Africans need to show kindness to each other. and pay it forward in Yeshua's Name…
"#GodIsAmazingChronicles #3DYouth_AG #YeshuaIsLORD"
#ThankYouTshepo #BringOn2018 #YearOfKindness
View Tshepo Judge Dijana's original post here.