The SA Rugby Sevens Academy have claimed the Punta del Este tournament on the Sudamericarugby Sevens series in Uruguay, beating Ireland, France and Chile en route to the title.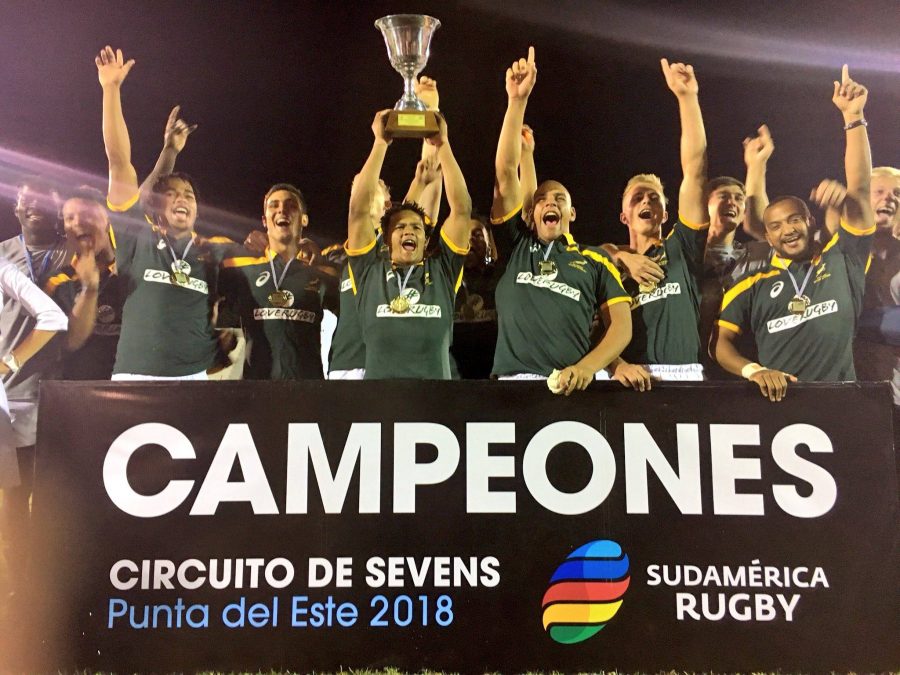 This was despite only having nine players available for the final.
'It was a great start to the year for us and the guys really had to dig deep for this one,' said SA Rugby Sevens Academy coach, Marius Schoeman after they defeated Chile 21-5 in the final.
'We only had nine fit players left for the final match and given the fact that Chile beat us on day one, it was a remarkable effort by the squad. They really stepped up today. Our wins over Ireland in the quarters (31-7) and France (24-14) was due to excellent play by the guys. We didn't let ourselves down in the final either.'
Schoeman feels the tournament ticked a number of boxes. 'It's a big year for Springbok Sevens in general, given the defence of the World Rugby Sevens Series title, the Commonwealth Games and the Rugby Sevens World Cup, so the Academy's role of developing the next generation and to add depth will be pretty crucial.
'The guys were out of their comfort zones, playing far away from home on a different continent and still managed to deliver. We had two players who completed school only a couple of weeks ago (Angelo Davids and Muller du Plessis) and another trying sevens for the first time (Rhyno Smith) and this was the ideal learning curve.'
The team now travel to Vina del Mar in Chile, where the second of the Sudamericarugby Sevens tournaments will take place this weekend. The tournaments are part of the South American qualification process for the Rugby World Cup Sevens, to be played in San Francisco in July.
The academy side will face Brazil, Ireland and Paraguay in Pool A of the Chile tournament.
Source: TeamSA.co.za