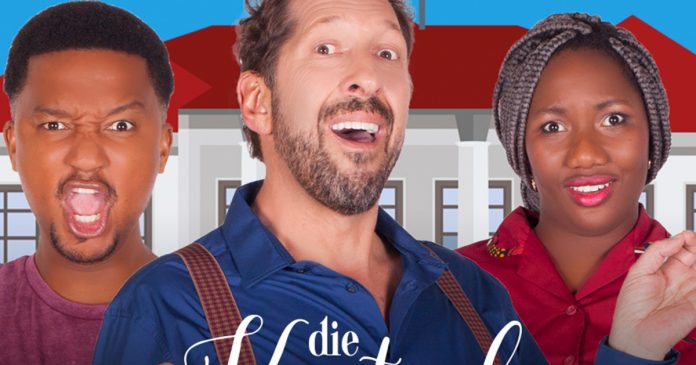 For Showmax overseas subscribers, January just got better. South Africans living abroad are able to tune in to all their favourite shows from home by subscribing here… with a host of top new series launching this month!
From travel shows to historical documentaries to hilarious sitcoms to real-life, deliciously juicy talk shows, the new kykNET series coming to Showmax subscribers living overseas have got it all.
Take a look at six of the top new series coming in January. They all arrive on Showmax express from the kykNET broadcast… and if you're a South African living abroad – you can subscribe here for all of these and more. There's a 14-day free trial!
Erns Grundling's fabulous book Elders, about walking the famous Spanish pilgrimage – the Camino – is a bestseller that takes readers along on a life-changing passage, but also on an inner journey.
Now viewers can get an even more intimate look at this pilgrimage in the brand-new series Elders: Die Camino, in which Erns returns to Spain to walk the Camino with a small camera crew.
The series is a lifestyle adventure, focusing on aspects like the joy of walking, clearing the head, mindfulness and the natural beauty of Spain, as well as the people and restaurants they encounter along the road.
If you're considering doing the Camino pilgrimage yourself – you'll gain valuable knowledge… and if you prefer exploring the world from the comfort of your couch, you'll have the time of your life.
You can stream new episodes now, which arrive every Wednesday, only on Showmax, with English subtitles. Watch now »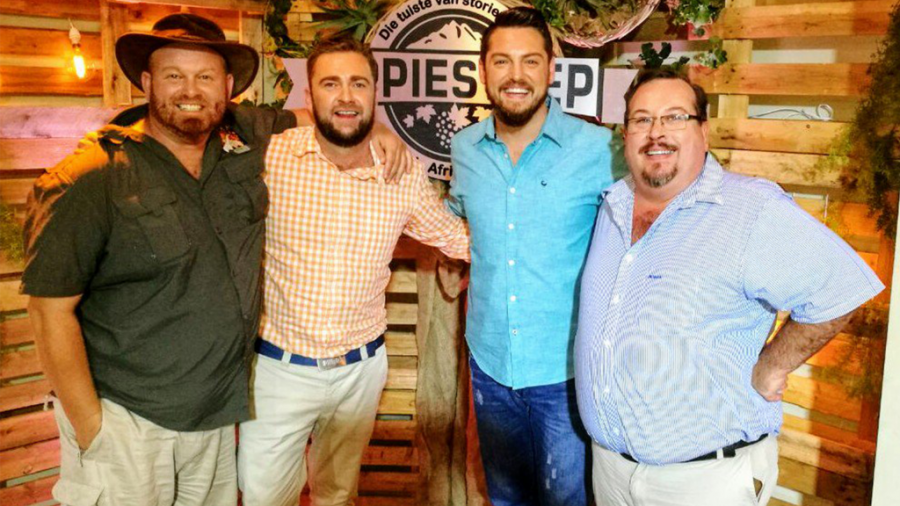 Pietman Gedenhuys en Andries Vermeulen keep the proud tradition of storytelling in Afrikaans alive on Oppiestoep, an off-shoot of programmes like Spies en Plessié and Maak 'n Las with a modern approach.
Pietman and Andries share stories with new storytellers and old hands, while musicians and comedians help to keep things light. Old legends get new lives, new stories are born in the telling and nostalgia runs high when the tongues start wagging and people weave tales.
There's a new episode full of extraordinary stories on Showmax every Thursday. Watch now »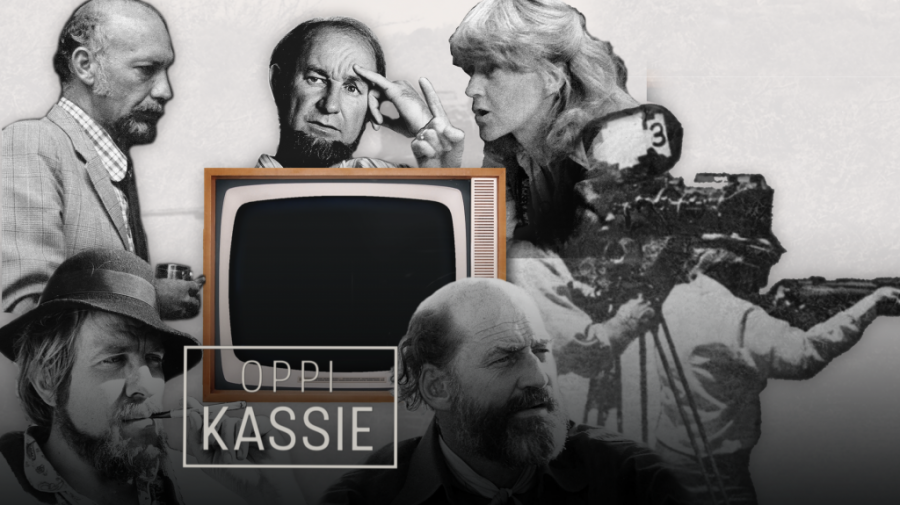 TV did not find its place in South African culture without severe resistance. Even though people in other parts of the world had been watching TV since the 1930s… it was only introduced to South Africa in the '70s, amidst extreme political opposition and censorship.
Oppi Kassie is a documentary series that tells the story of television in South Africa – from the initial struggle to mobilise the political will to realise TV broadcasts in South Africa, to the first test broadcasts and the early days of the SABC.
You'll see interviews with pioneers of TV in SA, people like Dawid Minnaar, Jana Cilliers, Tobie Cronjé and Katinka Heyns, who got involved in the industry during the early years and are still making an active contribution.
Late icons like Verna Vels are also heard from, and there's a fascinating look at things that happened behind the scenes through the years. For the story behind the stories, catch Oppi Kassie on Showmax.
New episodes arrive every Monday. Watch now »
Paul C Venter's latest series Knapsekêrels promises to be as big a hit as his others, with even more intrigue and action. This series is set in Johannesburg and tells the story of four diverse families. The Bekkers, Zimmermans, Davids and Fortuins get to know one another better when a member of each family gets caught in a struggle for survival in the big city.
Skalkie Fortuin and Mynie Bekker work together at Interactive Security, and Skalkie is given the opportunity of a lifetime when he gets asked to watch over businessman Hans Zimmerman's daughter Addie.
The mission turns out to be much more complicated than he expected. Well-known faces like Dawid Minnaar, Christia Visser, Armand Aucamp, André Odendaal, Sandi Schulz and Terrence Bridgett star in the hour-long episodes.
Make sure you don't miss any of the action: there are new episodes on Showmax every Wednesday. Watch now »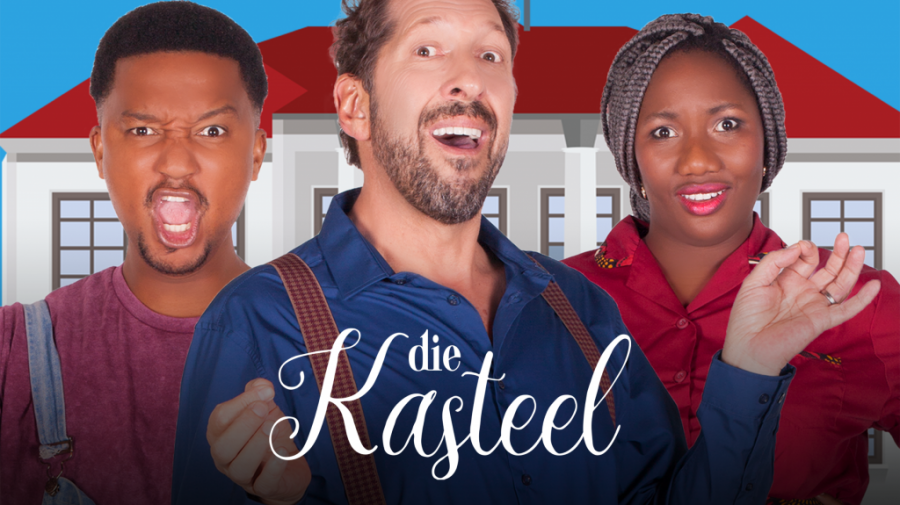 Die Kasteel (The Castle) is a brand-new Afrikaans show that, in the tradition of the best sitcoms, is filmed in front of a live studio audience.
It tells the story of Eckhard and Tina-Marie de Wet, formerly well-to-do inhabitants of Waterkloof, who lose all their money in a Ponzi scheme. All they have left to their name is their luxury home, and they decide to transform it into a boutique hotel in order to save the family from total ruin.
Their ditzy daughter Michellay tries her best to lend a hand, and the gardener Wilson and cleaner Cecilia must jump to it when guests start arriving – even if none of them have the faintest idea what they are doing.
Die Kasteel is populated by a stellar cast: Hannes Muller, Dorette Potgieter, Cintaine Schutte, Solomon Cupido and Pulane Sekepe play the central characters, and every week a host of colourful guests make their appearance to keep the audience in stitches.
New episodes of Die Kasteel are available weekly on Showmax every Thursday. Watch now »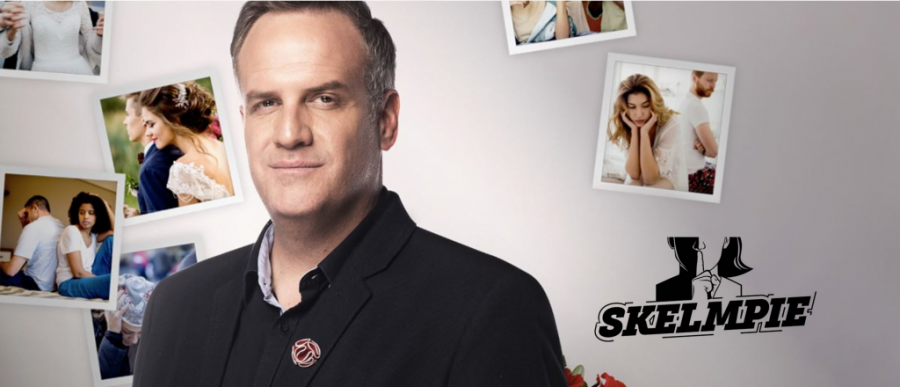 Rian van Heerden is no stranger to controversy, making him the perfect presenter for a show about a rather sticky subject: third parties in relationships. In Skelmpie, a talk show focusing exclusively on the cheaters, the cheat-ees and the little somethings on the side, Rian talks to people who have lived through this trauma, and to legal experts and other professionals who can offer help.
He helps his guests to ask and answer the difficult questions that follow once the truth is revealed: Should they break up with the cheater, or give that person another chance? Will they ever be able to trust their partner again? What causes the sneaking, and can a relationship recover once it has been dealt a blow like this?
The true stories of people who have walked down this road will astound and surprise you.
You can watch new episodes of Skelmpie on Showmax every Monday from 15 January.
And there's more!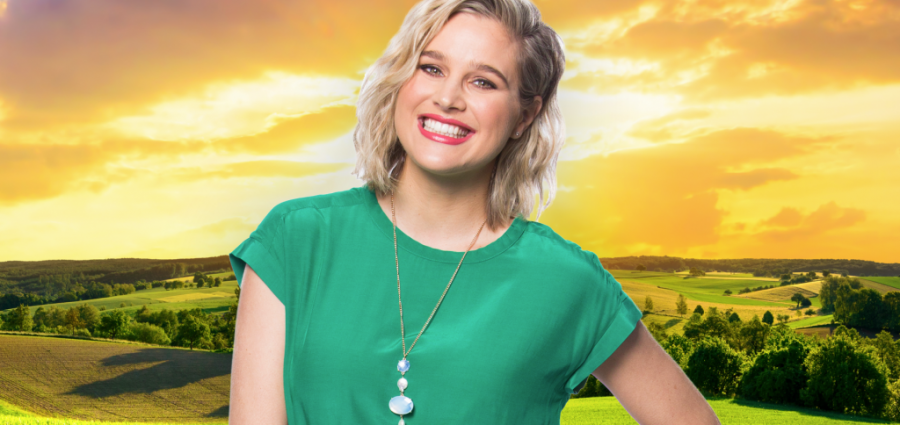 Season 10 of the popular match-making series comes to an end this month! Find out which lucky contestants were chosen by the eligible farmers as their one true love by binge-watching every episode of the latest season on Showmax. The final episode arrives tonight, 12 January. Watch now »
If you live overseas, and want unlimited access to these and more series from kykNET… Get Showmax now
Please note: These series are only available to international Showmax subscribers in Andorra, Australia, Austria, Belgium, Canada, Denmark, Finland, France, Germany, Greece, Iceland, Indonesia, Ireland, Italy, Liechtenstein, Luxembourg, Malta, Monaco, Netherlands, New Zealand, Norway, Portugal, San Marino, Spain, Sweden, Switzerland, United Kingdom and United States. Not all titles are available in all territories. Showmax brings you the best South African series and movies, from the classics to the latest releases, from complete box sets to kids' favourites.