DA Leader Mmusi Maimane and Cape Town Mayoral Committee Member for Water and Waste Services Xanthea Limberg, visited the Strandfontein desalination plant on Friday, and confirmed they expect the plant to be online as early as March 2018.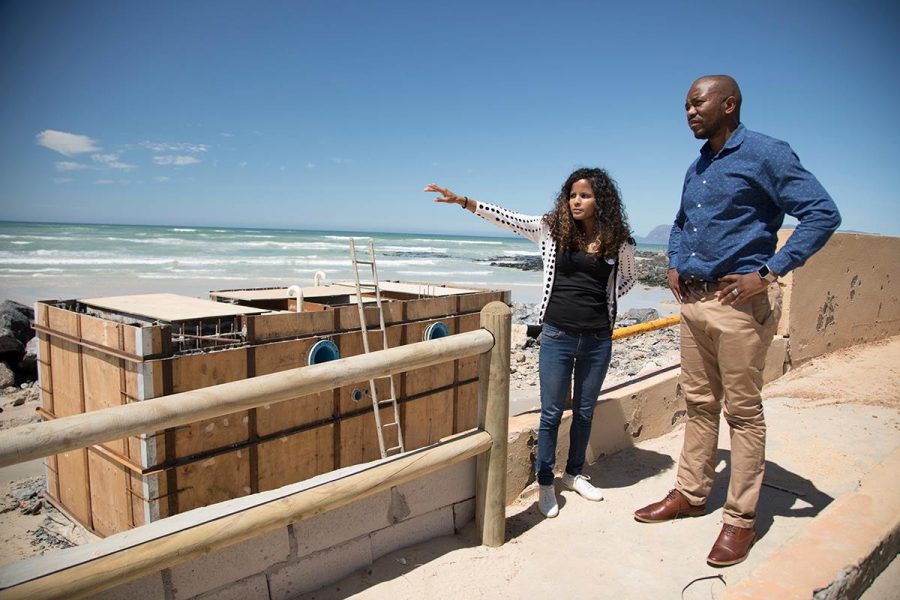 Maimane called it "great news" and said the plant will produce seven million litres of potable water per day.
"If we keep our consumption down to below 50 litres per person, per day, we will #DefeatDayZero," said Maimane.
"I want to thank the Cape Town residents that have already reduced their consumption significantly. You are all heroes. You have shown that it is indeed possible to avoid Day Zero."
Today the City of Cape Town denied social media rumours that it had turned down offers from Israel for help in setting up desalination plants. "The City is not aware of this offer. This is a widespread misapprehension," said Alderman Ian Neilson, Deputy Mayor of the City of Cape Town.
He told SAPeople the V&A desalination plant (producing two million litres per day) is also due to start producing water by March/April 2018. The Monwabisi project (seven million litres per day) has been delayed to facilitate further community engagement in the area. "The plant was due to start producing water by February, but four weeks of construction time has been lost to date. With the support of the community, the City is all hands on deck to get this project going again and to make up for delays," said Neilson.
MORE
Cape Town City answers all your desalination questions.
Subscribe to Showmax to watch Carte Blanche's in depth investigation into Israel's desalination.