Pule Mabe has been appointed as the new Spokesperson of the South African ruling party, the African National Congress. The ANC confirmed in a statement that the appointment is effective as of today, 6 February 2018.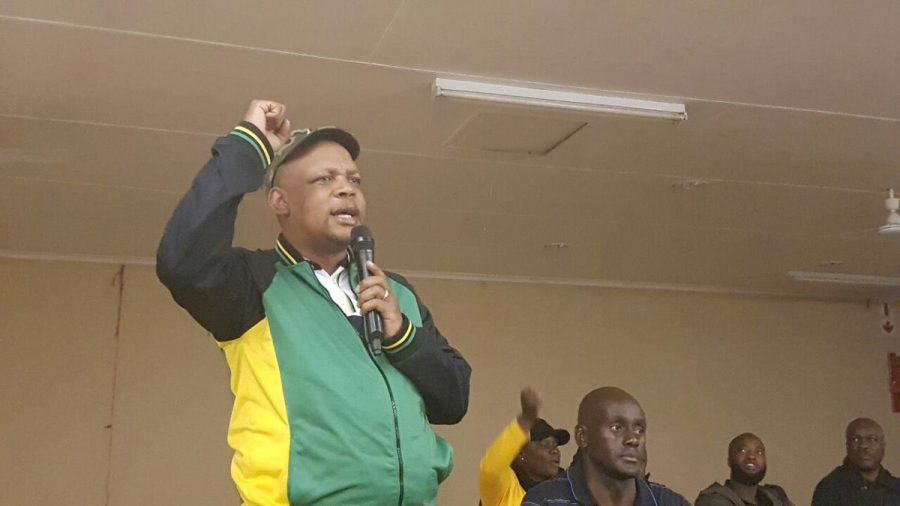 The ANC said: "Comrade Mabe was deployed as a member of Parliament following the General Elections of 2014, a position he resigned from in 2017 to continue pursuing his interest in business through some of the enterprise development innovations he has created."
Three days before he resigned, he wrote a letter to the National speaker, Baleka Mbete, saying he had "made all necessary efforts to also notify members of the study group of finance, where I was deployed as whip of the committee.
"The other consideration to delay my long-considered decision to resign from the National Assembly was to avoid disadvantaging my party, the ANC, during the all-important motion of no confidence debate, which I had the privilege of participating in as ANC debater."
He will be replacing former spokesperson, Zizi Zodwa, as the voice of the ANC during another all-important week… as the ANC's NEC (National Executive Committee) is due to meet tomorrow to discuss the "transition between the 5th and 6th administration of government and pending actions in Parliament". The State of the Nation Address (SONA) is scheduled for Thursday.
Mabe was an MP for three years under the leadership of outgoing President Jacob Zuma. He is serving his second term as a member of the NEC and has been a member of the ANC NEC Sub-Committee on Communications since 2012.
The ANC said in its statement that Mabe is a trained journalist who previously worked for a mainstream print media outlet and holds a BTech in Journalism from the Tshwane University of Technology (TUT).
He has also completed a two year Executive Development Program with UNISA SBL and is currently completing a Masters in Business Leadership.
"He is a product of the ANC's political preparatory school, the ANC Youth League, and rose through its ranks to serve as Treasurer General in both the 23rd and 24th National Executive Committees," said the ANC.
Many people took to social media to voice their opinions about the appointment of Mabe.
By Wendy Mothata
Pule Mabe resigned as an MP and he took the position of the ANC spokesperson which doesn't have great benefits. RESPECT!

— Majolandile (@SiyaLota) February 5, 2018
MP perks mean nothing to someone whose company gets tenders worth millions from SOEs. Pule being a national spokesperson will benefit Mabe more than being an MP has ever done. There's NOTHING to respect here! https://t.co/m5QrZJDtGx

— Tshepo (@Tumiishi) February 5, 2018
Pule Mabe would fail dismally on a simple quiz on ANC history. He will be its face nonetheless.

— #Pouvoir-savoir (@Lungisa35) February 5, 2018
Pule Mabe is so rude and short tempered. We're in for the most interesting times.

— Valar Morghulis (@Ms_Onesimo) February 5, 2018