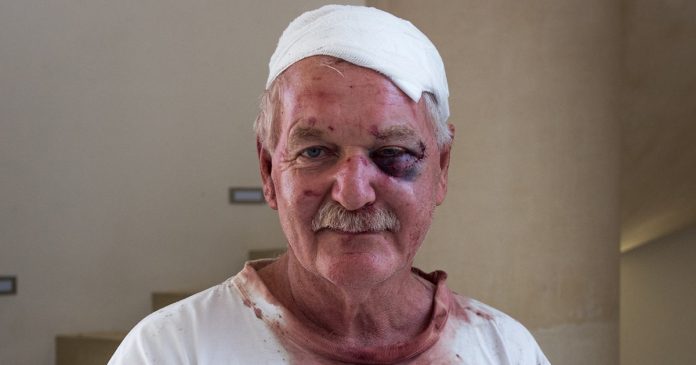 The owner of Fairview Wine and Cheese farm in the Paarl region of the Western Cape, South Africa – Charles Back – has posted an inspiring message that conveys such hope for SA, despite having suffered a brutal attack on his popular farm… where he was left for dead.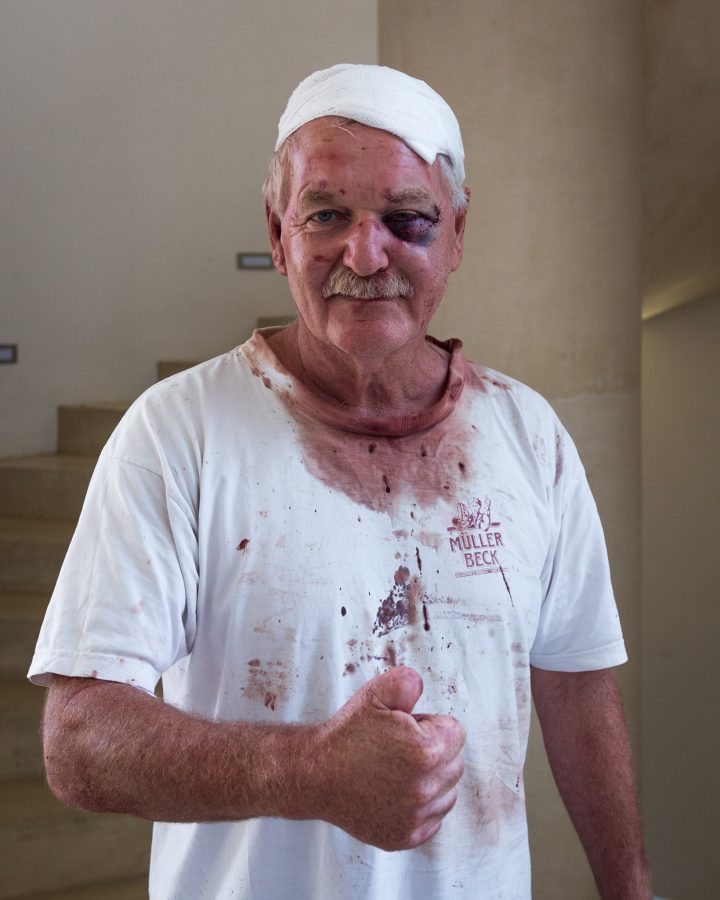 Charles, who also owns The Goats do Roam Wine Company and The Spice Route Winery, described his physical and emotionally painful experience on Facebook on Wednesday:
"Last night, I endured a brutal farm attack here on my Fairview farm in Paarl. This morning, I decided to come straight from the hospital and stop by Fairview, to show my millennial counter-parts what real work commitment looks like, as on-going banter we have between us.
"In truth and in all seriousness, the attack was physically and emotionally painful. I was beaten up with a crow bar, have broken bones, was rolled up into a carpet and left for dead in my home.
"My escape is nothing short of miraculous, and I feel like I have come back from the dead. I am so grateful to be alive, and my heart goes out to all the people that have lost their family members in the ongoing farm attacks.
"I want it to be known that this attack was not politically divisive in any way, but that these were just 3 common gangsters motivated by their own self-interests.
"I believe in the values that this country was built on, and continue to hope for harmony and peace.
"I am now doubly motivated to come into work everyday, and will continue to ensure that I can contribute and try make even the smallest difference in my community."
Social media users, both locals and foreigners, responded to Charles' message and photos with gratitude, hope and love. See below…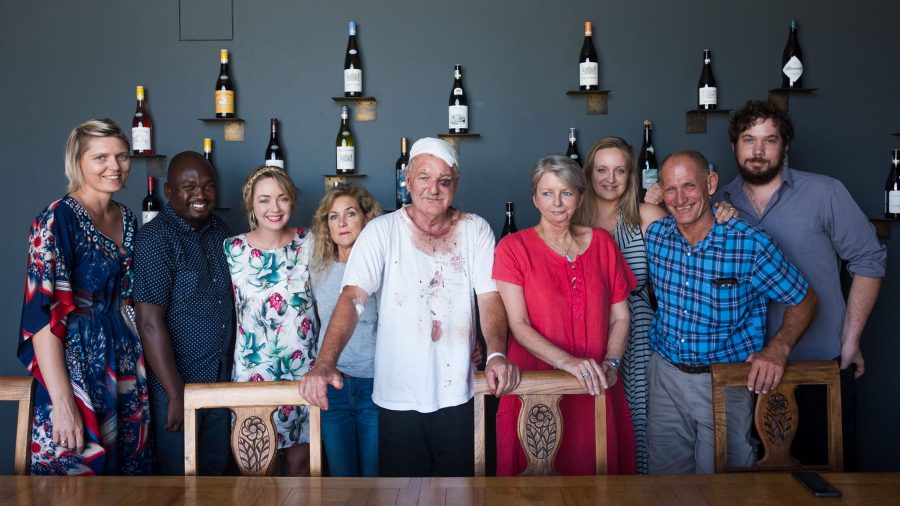 Rene Reece said: "Wow, what a powerful image!! Stand up and don't BACK down. You are what you're made of and together you will conquer the evil. #Respect #Proudofourfarmers #GenoegIsGenoeg"
Sophie Courchay: "Big sadness on the farm this morning. Charles you are loved by your people not because you are a brilliant farmer but also because you are a passionate amazing man. And thanks to the universe to love you too."
Ian Anderson: "Oom I admire your courage and when you recover – which I wish a speedy one – I am personally extending a personal invite to you and your wife to our Scottish Highland Boutique Hotel, for a free week stay for its inaugural opening in Easter this year… near Inverness Scotland… You make us South Africans so proud. Sterkte!"
Judy Streicher: "My parents in law survived a farm attack on 20 Oct last year. We stand with you in solidarity… Our very best wishes accompany you. We wish you a speedy recovery, physically and emotionally, justice and peace of mind."
Carryn Melissa Durham: "This post jumped out at me for a few reasons. Your positive attitude and strong work ethic are characteristics that make for the type of role model that this country needs. The other reason is that my dad also had part of his thumb missing. I have a photo of him with his thumbs up sitting in his hospital bed while he was bravely fighting brain cancer. He had the most positive attitude and worked as a civil engineer until the very end. Sadly he passed away recently. I wish you the very best Sir. Respect to you… may your attitude be a shining light and beacon of hope."
Gerhard Voigt: "Love the thumbs-up… Only with a third of the thumb. The most significant and symbolic thumbs-up in our current South African context! Shows something of the man's die-hard character, and that of the majority of South Africans… Speedy recovery, Mr Back!"