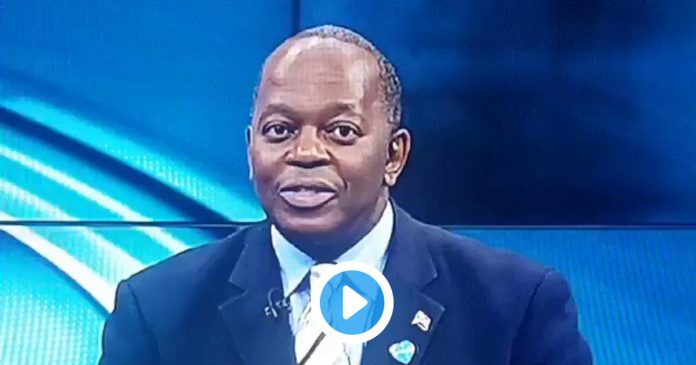 Eish, SABC news anchor Peter Ndoro mistakenly reported this morning that South Africa's brand new President, Cyril Ramaphosa, had passed away.
The South African Broadcasting Corporation reporter muddled Ramaphosa's name with that of former Zimbabwe Prime Minister Morgan Tsvangirai, who died on Wednesday from colon cancer.
Just last month Ndoro mistakenly said that IFP leader Prince Mangosuthu Buthelezi had passed away.
Twitter is having a field day with it, with some joking that Ndoro is on a "political killing spree". As others have pointed out, he is clearly exhausted from reporting on a hectic period in South Africa's history!
Eish Comrade Peter

We want a State of the Nation Address this evening and we're ready.

Suhlola yeeerrr pic.twitter.com/Re7UOFJRtI

— Min of Police: Mr Fearfokkol (@MbalulaFikile) February 16, 2018
So @peterndoro Just Killed Our Newly Elected President Cyril Ramaphosa??? pic.twitter.com/YUAAUjVhJe

— IG: Sifiso_KingSA (@Sifiso_KingSA) February 15, 2018
Bathong? RT @CoruscaKhaya: Peter Ndoro just killed another politician guys.

And not just any – our new President ??? pic.twitter.com/YhQfP7LY7V

— Tumi (@tumza_45) February 16, 2018
https://youtu.be/3dwJk-EHNfw