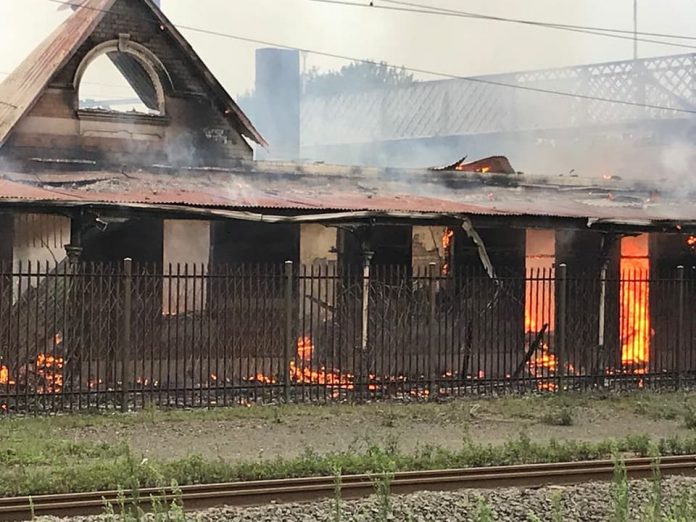 Famous KwaZulu-Natal landmark, Nottingham Road Rail Station, burnt to the ground on Wednesday. Watch video below.
Nottingham Road Hotel posted the video on Facebook and said it had been "such a sad day".
The Hotel thanks Nottingham Road South African Police Service (SAPS) for its "swift action" and said "we are blessed that Notties Hotel was not affected and it's business as usual!"
According to the Hotel, the building was burnt within 30 minutes and despite the fire department arriving on the scene, there "was nothing they could have done".
Meander Chronicle reports that Police Spokespeson Thembeka Mbhele said SAPS had received a complaint at 14h00 that the house – which is used by employees of the railway – was allegedly set alight by a suspect known to police.
The suspect fled the scene and a case of arson has been opened. Mbhele said: "Police are searching for the suspect."
Many "Notts" residents took to social media and whatsapp groups to share their grief at losing the iconic building. As Leonie B-T says: "It's history gone…"
Such a sad day as Nottingham Road Station was burnt to the ground! Thank you to Nottingham Road SAPS for the swift action! We are blessed that Notties Hotel was not affected and it's business as usual! ?

Posted by Nottingham Road Hotel on Wednesday, February 21, 2018