Travel photographer and writer Mike Eloff has captured some excellent footage on his GoPro of a caracal at its den on Table Mountain in South Africa.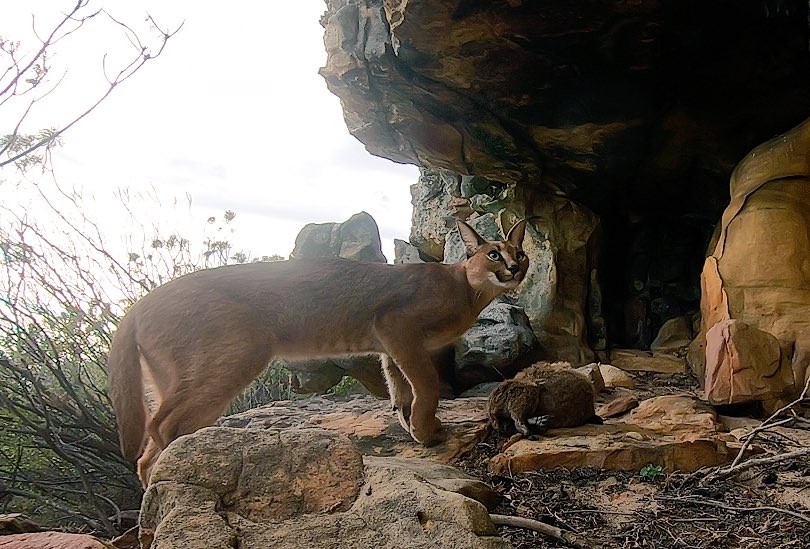 Writing on his Life of Mike facebook page, Mike said on Tuesday: "Stumbled on the illusive Table Mountain Caracal this morning just as it made a dassie kill. After following it to its den, I placed a GoPro inside the little cave it calls home and managed to capture a mere glimpse of 55 minutes into the life of this beautiful and secretive creature."
The caracal, which is a wild cat that grows to around 74cm, is known to inhabit Table Mountain Reserve. Some have been tagged and even spotted at Cape Point; and unfortunately apart from dassies, they have also been known to feed on cats. One local reported that at least 15 cats had gone 'missing' on the Mountain behind her house in a six-month period… and caracal prints were found around the carcasses.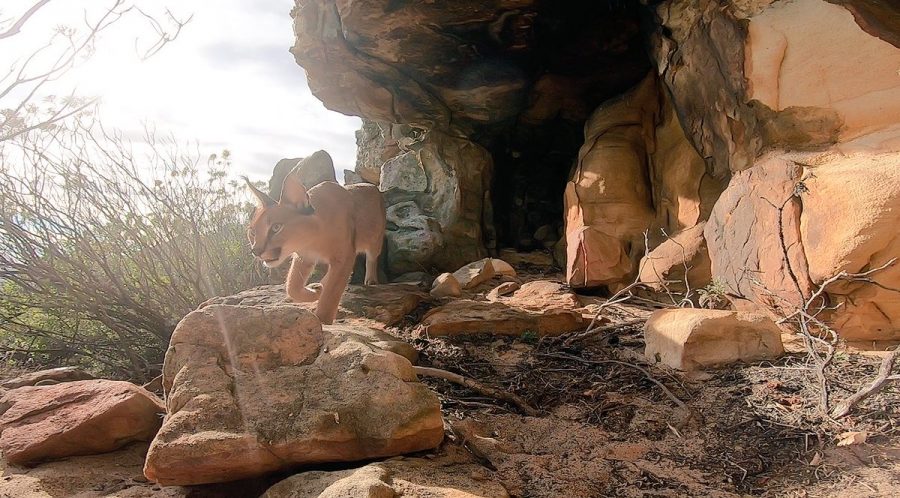 In January 2018, paraglider pilot Louis Stanford spoke to SAPeople about his rare sighting of the caracal on Lion's Head.
The word caracal apparently comes from the Turkish work 'Karakulak' and means 'black ears'.
Watch Table Mountain Caracal
Caracal Spotted on Table Mountain with Dassie Kill

I stumbled on the illusive Table Mountain Caracal this morning just as it made a dassie kill. After following it to it's den, I placed a GoPro inside the little cave it calls home and managed to capture a mere glimpse of 55 minutes into the life of this beautiful and secretive creature. Captured on my GoPro HERO 6 BlackCheck my Instagram Stories for behind the scenes: www.instagram.com/thelawry #GoProZA#GoPro

Posted by Life of Mike on Tuesday, March 6, 2018
Stumbled across the illusive Karacal with a Dassie Kill on Table Mountain this morning. After following it to its den, I left a GoPro to record some video. Here's a few screenshots from that video!!! @WOHZA @GoPro #GoProZA pic.twitter.com/Uj6P1CfHZB

— Mike Eloff (@thelawry) March 6, 2018
MORE
Follow Mike Eloff on Instagram at: www.instagram.com/thelawry