SANParks was sadly forced to kill three elephants on Saturday, 10 March 2018, after they escaped from the Kruger National Park in South Africa.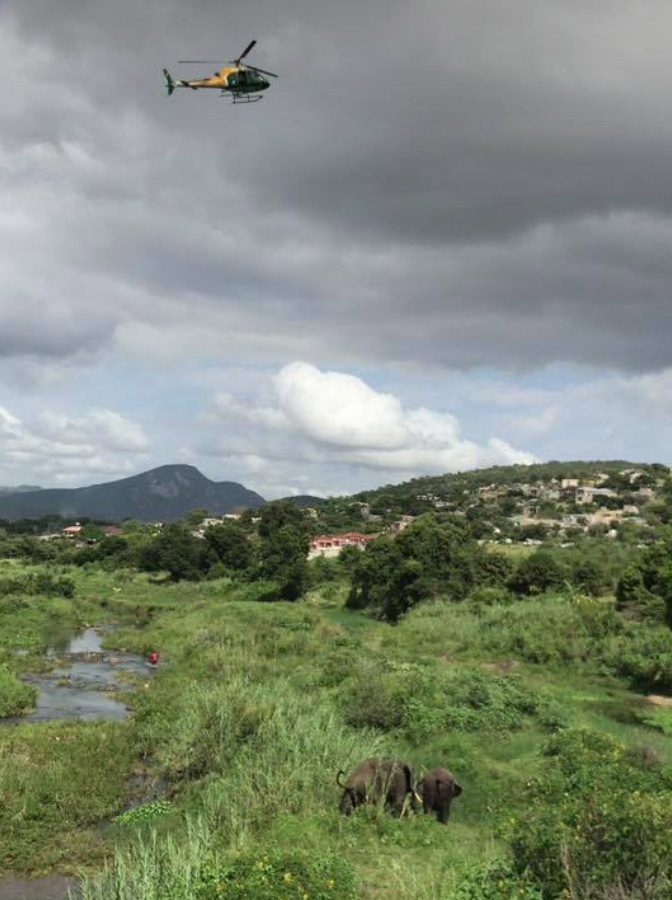 According to a statement issued by SANParks Public Relations Assistant, Lesley Nyawo, the Kruger Park had received reports about three elephant bulls which had escaped from the Park into Matsulu village, one of the neighbouring communities bordering the park.
"A helicopter was dispatched by SANParks to herd the Elephants back into the park upon request from the Mpumalanga Tourism and Parks Agency," said Nyawo.
Tragically, "the operation to herd the Elephants back into the park was unsuccessful based on interferences on the ground by the community members which led to the a decision to take the Elephants down."
A video was originally uploaded to social media which showed how dangerous the situation had become. It is alleged that the villagers wanted to kill the elephants for meat, and a photo did surface afterwards which purports to show this. (You can view the photo here, but please note: it is distressing and not for sensitive viewers.)
While conservationists and animal-lovers were appalled by the decision to kill the escaped elephants, SANParks employee Vusi Mkansi said it was a wise move.
"It's very difficult to deal with a dangerous animal while there is a lot of people out there. If it happened that the elephants killed people we would be singing a different song now," Mkansi said in the SANParks group facebook page. "Any living organisms are important in conservation but sometimes you have to control the situation before it gets out of hand…"
SANParks said in its statement that "the situation is being monitored and administered by the Mpumalanga Tourism Parks Agency using the applicable legislation for such incident as Matsulu is outside of the park and within the jurisdiction of Mpumalanga Tourism Parks Agency."