Veteran actress, singer and former Idols SA judge, Marah Louw has exited the South African local drama 'The Queen' bitterly. This follows after some disagreements and fallout over Louw's contract extension.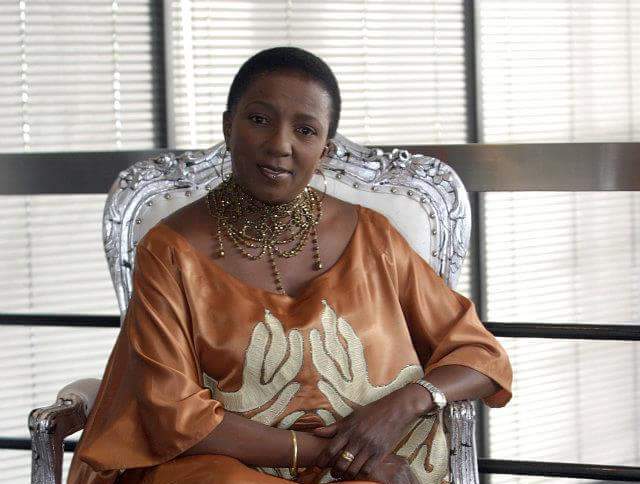 In an interview with Sunday Sun, Louw accused executive producer and actor, Shona Ferguson, of lying and treating her "like trash" despite her decades of experience in the industry.
In the series, Louw portrayed Boitshwarelo (Boi), a sister to Jerry Maake (played by Ferguson).
Ferguson has confirmed that Louw's appearance on the show last Tuesday was the last one, after the heartfelt emotional performance by Louw and Ferguson, in a scene of betrayal which had fans sobbing and singing Louw's praises, calling it one of the best scenes in the history of South African TV. Ferguson was also praised for his heartbreaking performance. Little did everyone know that it was to be Louw's last performance.
Ferguson claims that there was an offer to extend the contract, however Louw "declined" to extend her contract. Apparently she was told that her storyline was coming to an end.
"Yes, I declined to take their offer because they treated me like trash," she said.
Louw also said that her global contract was for a year, which was supposed to expire in May.
"Those people decided to come to me in September to tell me they had terminated my contract because the producers of the show had run out of ideas for my storyline. With my experience in the showbiz industry and age, you can't treat me like a nobody," she said.
Just when audiences thought the war between the onscreen siblings was coming to an end, the actors appear to now be taking it up on Twitter. In a series of tweets, Louw posted the letter of her termination from Ferguson Films, dated September 2017, and several fuming tweets… and told eNCA to "first try spelling my name correctly. It's Marah (not Mara). Secondly get the facts and truth of what is going on."
Telling a lie doesn't suit you Mr Producer. Here's proof of letter you sent me in September 2017. pic.twitter.com/UwJPaXTbh0

— Marah Louw (@MarahLouw) March 11, 2018
Today I finally picked up my photos used at Boi 's Corner and Boi s House "The Queen " sadness juxtaposed with relief, but no regrets. pic.twitter.com/r4ZdCzGn0k

— Marah Louw (@MarahLouw) February 1, 2018
This lady is one of the best actresses of our lifetime. Thank you @Connie_Ferguson and @Shona_Ferguson for bringing her to our screens. @MarahLouw #TheQueenMzansi #TheQueen ❤ pic.twitter.com/zccNjfRo4y

— B (@Ken_Hlenkosi) March 5, 2018
Another one bites the dust😂 It was an honour and privilege to be a part of "The Queen " It Is Well with My Soul. Love Y'all

— Marah Louw (@MarahLouw) March 6, 2018