Within 24 hours of South African fast bowler, Kagiso Rabada, being suspended for the next two final test matches against Australia, the ICC has crowned Rabada as the best Test bowler in the world!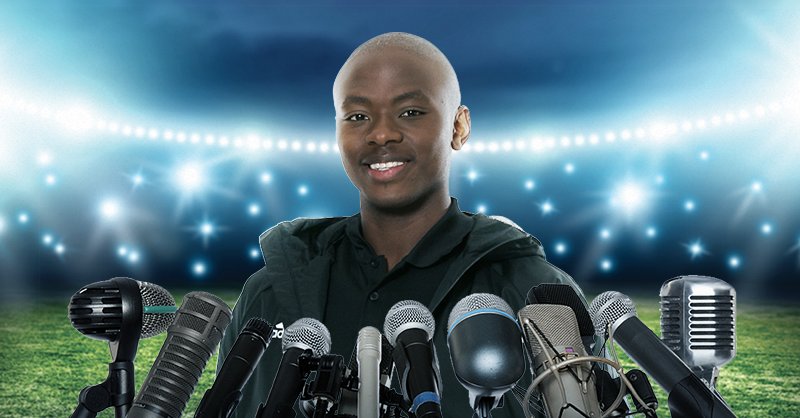 Rabada was found guilty yesterday of a Level 2 ICC Code of Conduct offence, relating to "inappropriate and deliberate physical contact with a player" after an incident with Australian Captain Steve Smith, during the first innings at St George's Park in Port Elizabeth.
The speedster acknowledged that he has let his team down… again.
"It's going to have to stop. I can't keep doing this because I am letting the team down and I am letting myself down," he said on Monday, after South Africa secured a six-wicket win to square the series at 1-1.
Ironically it was his Player of  the Match performance during that Test – claiming 11-150 – that moved him past England's James Anderson to become the number 1, best Test bowler in the world, at the top of the ICC Rankings. He is now 5 points ahead of the England pace bowler at 902 points.
Having being found guilty of making contact with Smith, the 22-year old bowler said: "I have to move forward. I have to see it as a big learning curve and not repeat the same mistake. I am not happy about it but time moves on."
Rabada acknowledges that his celebratory emotions were inappropriate "I don't know what I am thinking actually. To be honest, I just let it out. It's a big series, there is a lot to play for. There's a whole lot of emotion and pride. You don't want to roll over. You want to get them out. It's competitive," he said.
"There are a lot of grey areas but rules are rules. The reason why we went for a hearing was because we believe that there's not a lot of consistency. If I knew I did it deliberately, I wouldn't have gone to contest," Rabada said.
"I didn't even feel contact in that moment because I was so pumped up. It's the same as with Lord's – I didn't try and appeal because I knew I did it."
Kagiso Rabada's Demerit history (from ICC)
February 2017 vs Sri Lanka: three demerit points for inappropriate and deliberate physical conduct.
July 2017 vs England: One demerit point for a send-off offence (one match suspension).
February 2018 vs India: one demerit point for a send-off offence
March 2018 vs: Australia: three demerit points for a deliberate physical conduct (two match suspension)
March 2018 vs Australia: one demerit point for a send-off offence against David Warner.
Proteas media manager Lerato Malekutu, said that Cricket South Africa and Rabada have 48 hours to appeal the decision by the ICC.
"At the moment they are seeking legal counsel on what decision to make. If KG appeals he will still be suspended unless the Judicial Commissioner is appointed early and hears an argument to allow him to still compete whilst hearing is being sorted out."
Rabada is the 23rd bowler to cross 900 points and only the fourth South African player to do so after Vernon Philander (highest of 912 points in 2013), Shaun Pollock (909 in 1999) and Dale Steyn (909 in 2014).
He has received a fine of 50 per cent of his match fee and three demerit points after the disciplinary hearing.
Morne Morkel is expected to replace Rabada during the next match.
Kagiso Rabada has moved back the top spot among bowlers in the MRF Tyres ICC Test Player Rankings and also crossed the coveted 900-point mark in ratings after his man of the match effort of 11-150 helped the Proteas defeat Australia by 6 wickets in PE to level the series at 1-1 pic.twitter.com/jwnuVoyJIE

— Cricket South Africa (@OfficialCSA) March 13, 2018