Meet the new comedy duo sweeping the internet – Meryl and Beryl, from Cape Town, South Africa.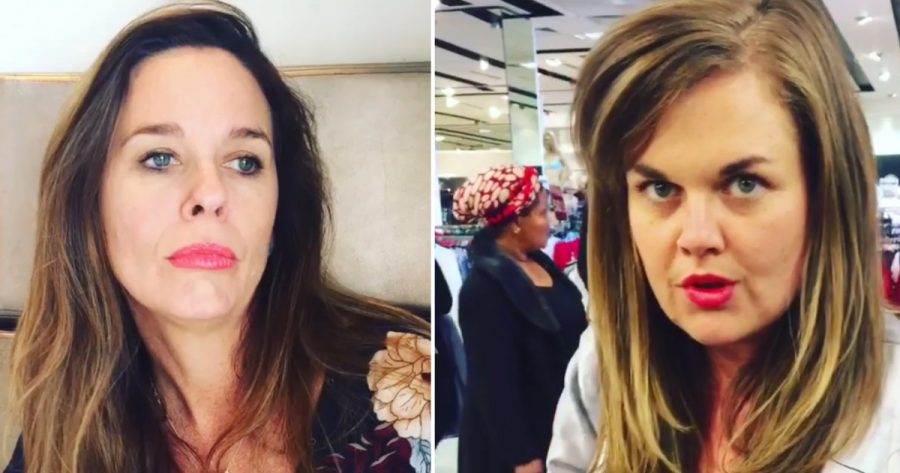 The characters are two moms who met through their 10-year-old sons, and find their weekly coffee dates and 'prom' walks are the glue of their friendship, as they discuss everything from politics to kids and the polony crisis of 2018.
Both women – raised in Sea Point – have led fairly privileged and sheltered lives… which makes for some interesting observations… like how to grab that piece of land Beryl's always loved in Llandudno!
In real life, musician Carol Joy Williams (Meryl) and actress Mary Steward (Beryl) started working together last year on a comedy and music show, 'Enough and More', which features the characters Meryl and Beryl.
With common passions – including a desire to bring about transformation both personally and on a wider level – Carol and Mary recently realised that the show's characters would make great voice pieces for things that they wanted to say, and "to entertain ourselves".
Carol told SAPeople: "We shot our first sequence of videos on my phone a month ago, and decided to share them on social media. It became clear that we were entertaining more than just ourselves, and so we decided to make another series of videos.
"I guess our dreams for this is both to entertain (we all need a jolly good laugh!) as well as to engage people on some tough issues, using the platform of comedy to help with some of those tough pills that get stuck when not accompanied by a laugh or two."
Watch Meryl & Beryl…
"I'm only having one"
On "Land Grabbing"
On Moving to Australia
Meryl (30) and Beryl (40) – who have other kids too (Meryl's younger, Beryl's older) – are married to an investment banker (Barry) and successful lawyer (Stan) respectively. Barry's job is apparently on the Australian 'wanted' list!
On the Aussie Cricket Scandal – "They fiddled with the ball"
On "Listeriosis and Faux Fur"
Meryl and Beryl happened to bump into each at Woolies today and had a great chat about all things sales, polony and water restrictions. @marysteward12 @ V & A Waterfront

Posted by Carol Joy Williams on Friday, March 16, 2018
Watch more videos and follow Meryl and Beryl on their FB page – Enough and More here.