There's nothing like a trip back home to South Africa when you live abroad… especially when you currently reside on the other side of the world, in Northern Ireland. And on this trip back to Knysna, where he grew up, SA expat Bongi took the opportunity to tick off many activities on his Bucket List. Watch the awesome video below. It'll make you want to book your own holiday!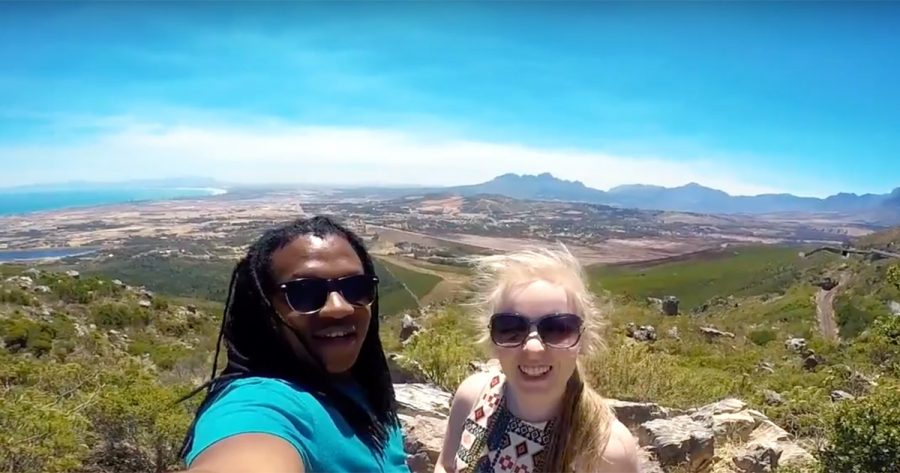 "I've been away for almost six years now," he told SAPeople. "I was born, brought up, and schooled in Knsyna. I love my town."
Bongi and his wife, who's from Ireland, visit South Africa as often as they can – she's already holidayed to South Africa at least eight times!
"We will move back to South Africa," says Bongi. "She loves RSA and she loves Knysna."
The video below showcases the couple's trip in and around the Garden Route… including their visit to Tsitsikamma, Knysna, Wilderness and Buffels Bay.
"We were home for a few weeks and did a lot of our Bucket List activities. My wife and I really enjoyed the trip… and we hope you do too!" says Bongi.
WATCH SA Expat's Bucket List Trip to Knysna and The Garden Route
The song is called Muthaland by Jozi.
The Garden Route is a stretch of around 300km between Cape Town and Port Elizabeth, along the south-western coast of South Africa – from Mossel Bay in the Western Cape to the Storms River in the Eastern Cape; lying between the Outeniqua and Tsitsikamma Mountains, and the Indian Ocean. George is the Garden Route's largest city. It's called the Garden Route because of its abundant plant life; and it enjoys the mildest climate in South Africa.