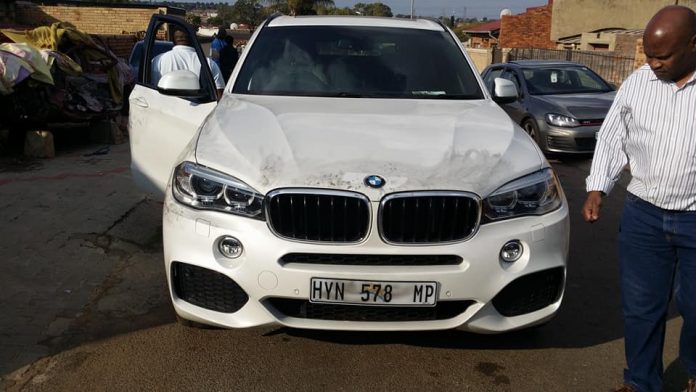 When Khaya Mbanga was hijacked at gunpoint 10 days ago in Johannesburg, South Africa, he was grateful to escape with his life… and never thought he would see the car again. But fortunately, with some smart thinking from his wife and the use of modern technology, the car has been located!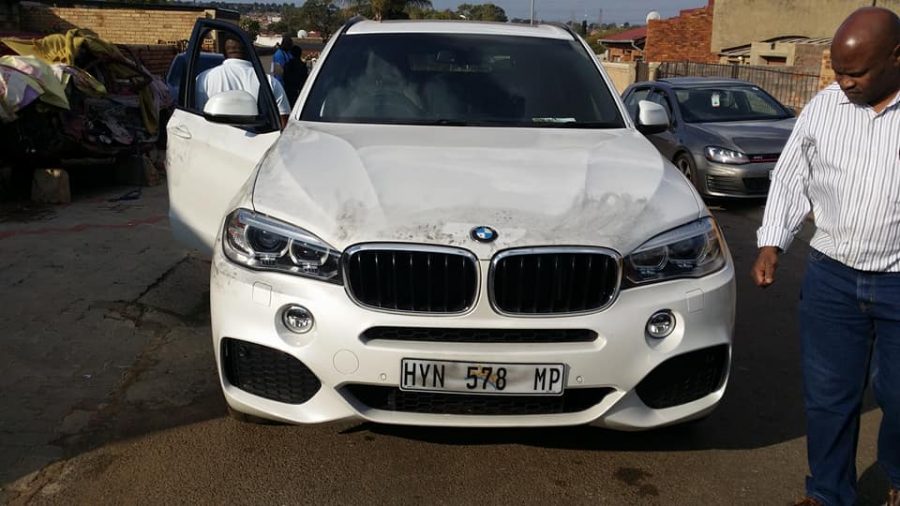 Mbanga was hijacked last Wednesday whilst driving his wife's BMW vehicle. He told SAPeople the incident occurred at around 15h30 in Montgomery Park, corner of Beyers Naude and Preller Drive.
"The bastards drove around with me hostage for two hours and took all my possessions except my life – which I'm grateful for," says Mbanga.
"Fast forward a week and this smart wife of mine used the BMW Connected Drive app on her phone to pinpoint the car's location – an address in Mofolo, Soweto."
Together with a police contingent, they made their way to the location.
Mbanga's wife then used the same app to sound the horn of the car, and the sound led them to a "dingy facebrick shelter".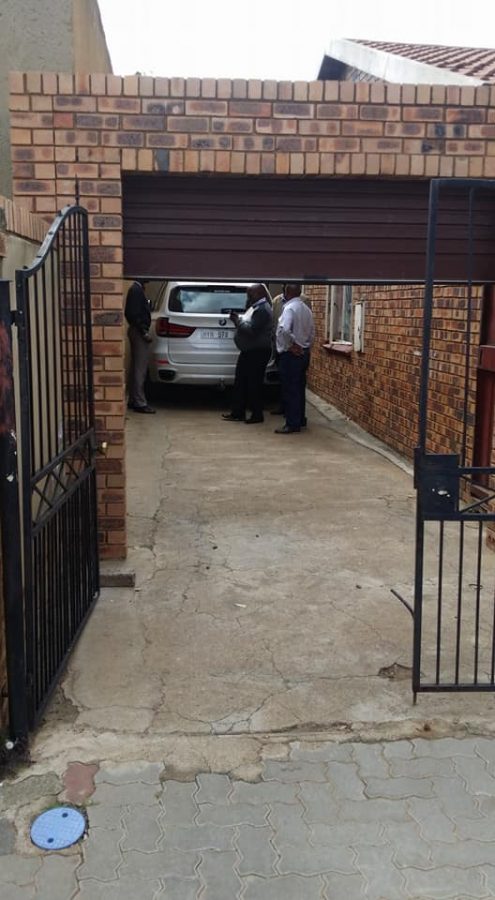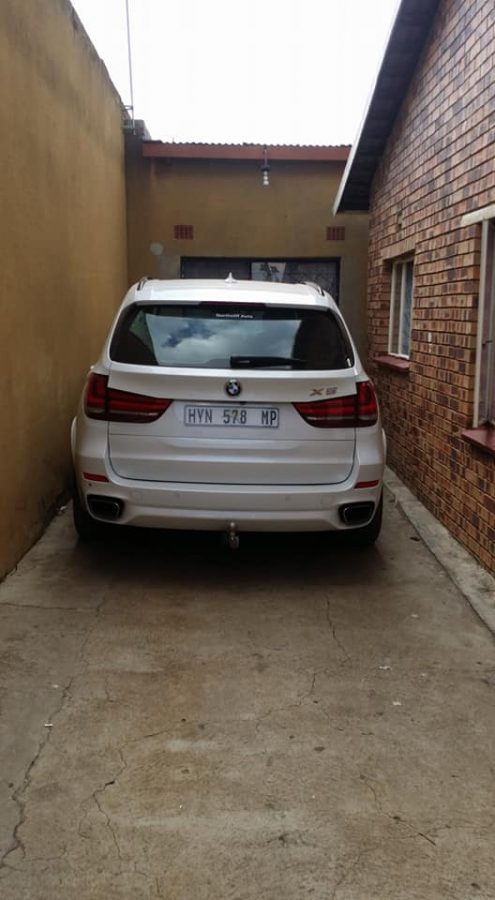 According to Mbanga, the police then asked the house owner to open her garage door "and lo and behold – [my wife's] car was parked there with plates changed to a Mpumalanga registration number."
A very relieved Mbanga said on Facebook: "I thank my wife for using her brain, the cops for assistance and the good Lord for my life and this fortunate discovery."
He added a special message to BMW South Africa, saying "your car's technology is the sh*t"! (And no, he doesn't work for BMW!) "BMW Connected Drive is the future, no lie," says Mbanga.
Last year Ctrack vehicle tracking company identified that the most hijacked passenger car in SA – based on 2016 statistics – was the Volkswagen Polo, and the most hijacked manufacturers in order were: VW, Toyota, Ford, Citroen, Kia, Hyundai, BMW, Audi, Renault, Chevrolet, Tata, Opel, Nissan, Honda, Citroen,Volvo and Datsun.
Perhaps with technology like the Connected Drive app, BMW could fall out of the Top 10 as it deters criminals…