British Airways is adding some extra sparkle to customers' journeys ahead of Prince Harry's marriage to American TV star Meghan Markle.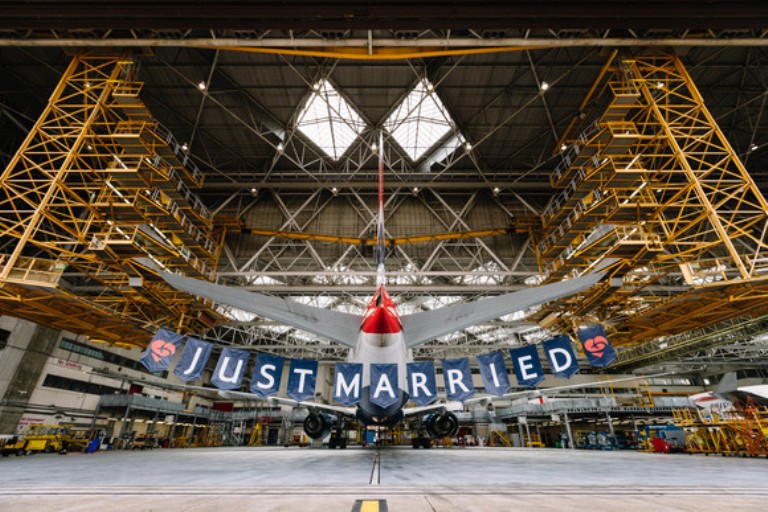 To celebrate the Royal wedding this Saturday, 19 May 2018, the BA93 to Toronto – the city where their relationship took off – will be operated by an all-star crew of only Meghan and Harry's.
The 10-strong cabin crew will be made up of two Harry's, seven Megan's and one Meghan. They will operate the flight that departs Heathrow at 1.10pm, an hour after the couple say 'I Do' at Windsor Castle, just seven miles from the airport.
Senior First Officer, Harry Blake, will be behind the controls of the flight deck, alongside the Captain.
To celebrate the Royal couple, any customer departing from Terminal 5 on the big day, who is called Harry, Meghan or Megan and their travel companions, will be invited to use the airline's First lounge.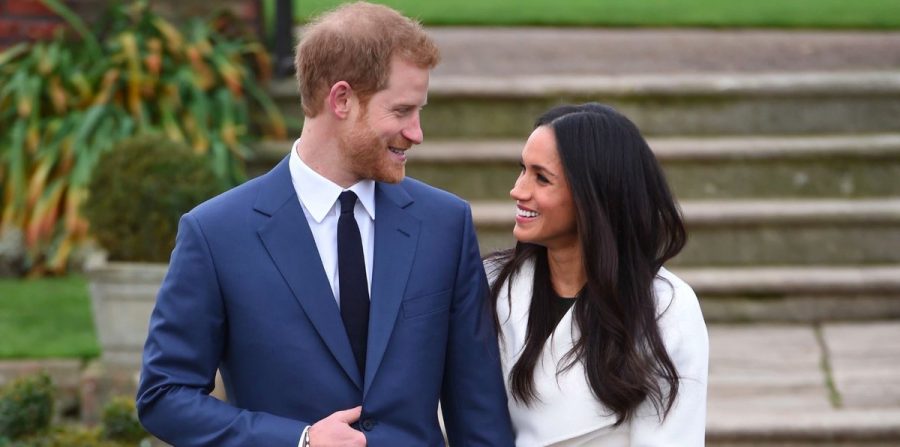 Megan Horsley, British Airways Customer Service Manager, who will lead the namesake crew, said: "Harry and Meghan's relationship started across the Atlantic so it seemed fitting for all of us to take-off to Toronto on their special day. I've flown with another Megan once or twice before, but never seven so we might have to all call each other by our surnames during this very special flight!"
Prince Harry and Ms. Meghan Markle have asked that The Most Reverend Michael Bruce Curry, the 27th Presiding Bishop and Primate of The Episcopal Church, give the address at their wedding : https://t.co/a14L7JGcAd #RoyalWedding pic.twitter.com/njqCaN55Gr

— Kensington Palace (@KensingtonRoyal) May 12, 2018
Bearing The Queen's signature, the Instrument of Consent records Her Majesty's consent to the Marriage of Prince Harry and Ms. Meghan Markle. #RoyalWedding

Find out more: https://t.co/KNUnxl0hUj pic.twitter.com/wsXTt4FzAn

— The Royal Family (@RoyalFamily) May 13, 2018
'The couple have been very involved in every detail of it', says Head Chef Mark Flanagan – who reveals that much of the produce used in the kitchens is seasonally-led, sourced from farms around the UK and off The Queen's Estate at Windsor. #RoyalWedding pic.twitter.com/gsPyn2tnam

— The Royal Family (@RoyalFamily) May 14, 2018
Leo Mills, 11, and Nathan Mcharo, 12, are two of the young choristers who will be singing in the choir on Saturday. The Choristers go to St George's School in the grounds of Windsor Castle, as well as singing in services five days a week in term time. pic.twitter.com/FDiFJqlN1t

— The Royal Family (@RoyalFamily) May 17, 2018
While the details of Ms. Meghan Markle's Wedding Dress won't be revealed until Saturday, with the help of @RCT, take a look at what other Royal Brides have worn on their Wedding Day: https://t.co/ZmZMEXU37U#RoyalWedding pic.twitter.com/QbT0jl6zI5

— The Royal Family (@RoyalFamily) May 16, 2018