Today is the 52nd Birthday of an icon in women's running, Zola Budd. She broke the World Record in the women's 5000 meters on two occasions… writes Joseph Fuller. The first time she broke the 5k World Record she was only 17 years old. Unfortunately it wasn't recognized because of South Africa's apartheid policy.
Zola moved to England on an ancestral claim and represented Great Britain where she broke the World Record officially in 1985 with a time of 14:48.07.
Her time representing Team GB would be full of success and controversy.
And yes, she raced barefoot!
Barefoot running, or "natural running", does not include shoes. In barefoot running there are three major factors that allow the human body to endure the stress of running: the spring like structures of the foot and leg, the medial longitudinal arch, and the sensory feedback systems known as proprioception.
In the forefoot strike the body weight is largely positioned over the foot in stance phase. The knee is bent and the foot is pointed down. In this way the leg forms a number of levers that can absorb the initial shock of impact. This is ultimately the premise of barefoot running, this allows your natural body mechanics to strengthen and work.
Zola was fast, but not that fast… This is what drove her to compete to win. When she was 13, she ran a local 4km race and came in second. However, by the time she crossed the finish line, the winner was in her track suit, cooling down.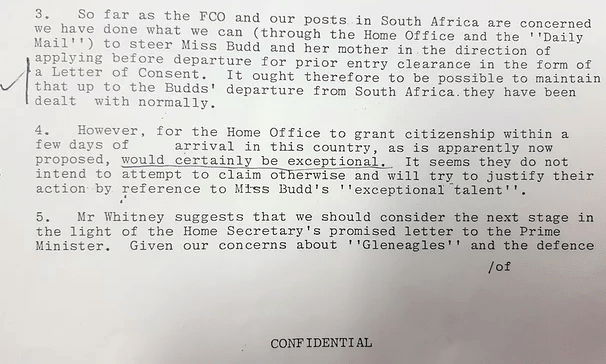 Zola's British citizenship was granted in short order so she would be able to represent Great Britain at the Olympic Games. This of course caused a little bit of controversy due to her application, passport, and arrival being under preferential circumstances.
In April 1984, Great Britain granted Zola Budd her British citizenship in a matter of weeks, after a vigorous campaign by the Daily Mail.
Foreign Office diplomats were also shocked at the speed of her citizenship as the citizenship process can take years. Sir David English was the editor of the Daily and had openly backed Budd's application and paid for her and her parents to travel to and settle in the UK.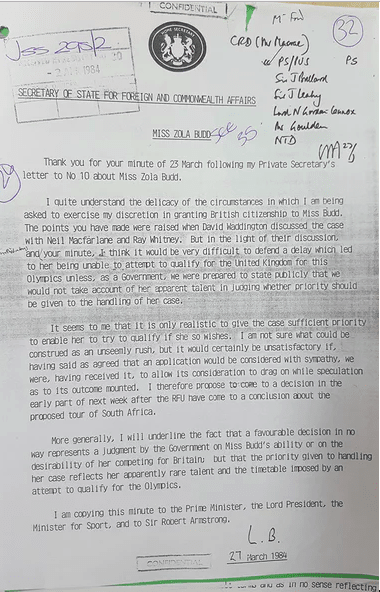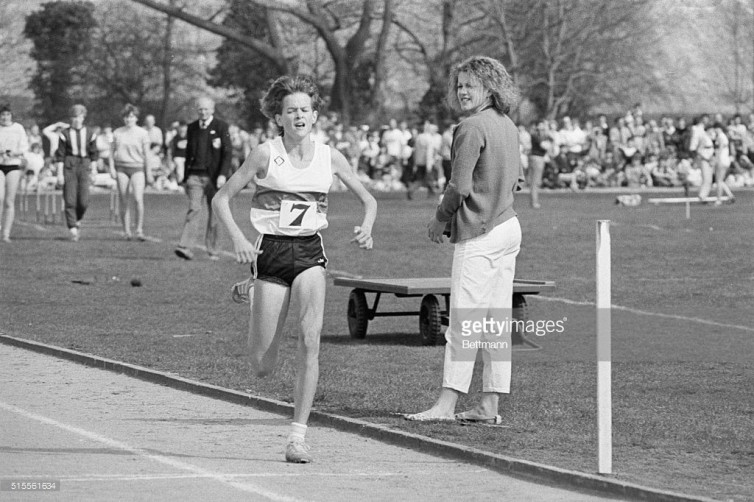 Zola Budd made her British debut on the Dartford Track creating a major impact. The race was shown live on BBC One's Grandstand program and was front page news in all the newspapers.
Zola set a women's track record of 9:02.6 for 3000 meters in that race. Thanks to all the media attention that had been drawn to the club following Zola Budd's race at Dartford, money was readily fundraised to replace the cinder track with an all-weather track.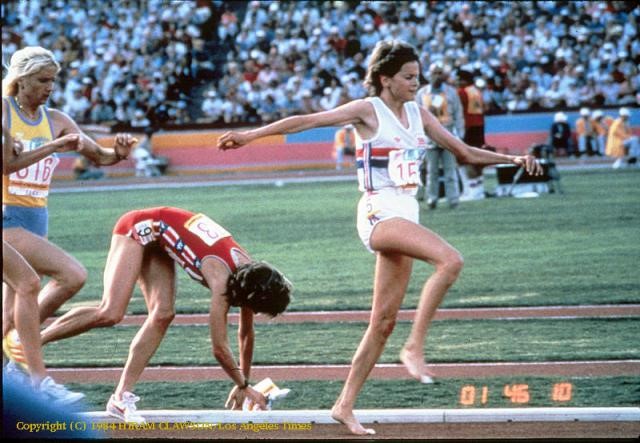 Budd's major controversy started at the 1984 Olympic 3000 meter race when Mary Decker and Zola Budd collided, putting them both out of the running for the win that seemed likely for one of them if the accident had not occurred.
This was a widely publicized event and in a sold-out stadium with the US media blaming Budd, while the rest of the world was empathetic to what even Mary Decker later acknowledged was an accident.
Both Zola Budd and Mary Decker were inexperienced in running in a pack, which is what truly lead to the infamous fall. Mary Decker could not finish the race and Budd let up amidst booing in the stadium and finished seventh.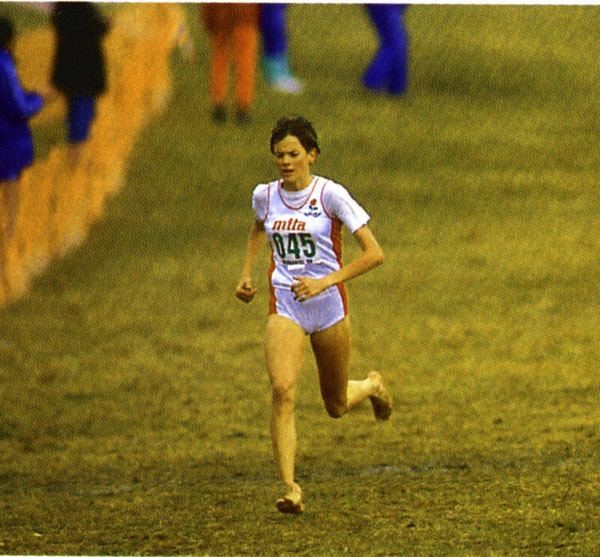 Zola Budd won the 1985 IAAF World Cross Country Championships which was held in Lisbon, Portugal, at the Sports Complex of Jamor. Budd then again won World Cross Country Championships in 1986 which was held in Colombier, Switzerland. She won both races in a time of 15:01 in 1985 and 14:49.6 in 1986.
She also set the World Record in the 5,000 and indoor 3,000 (8:39.79). One of these famous races was the rematch race against Mary Decker at Crystal Palace in July 1985. Zola unfortunately was 13 seconds behind Decker and placed fourth.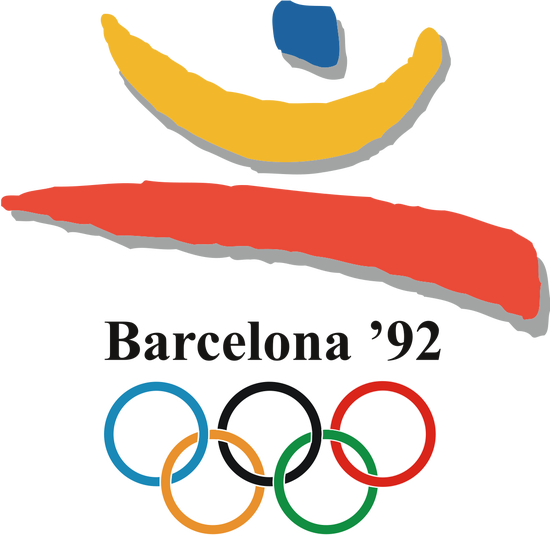 Zola Budd returned to South Africa after a very high profile career as a Brit. Once home, she represented South Africa at the 1992 Summer Olympics in Barcelona, competing in the 3000m. However, she did not advance past the first round of the 3,000 meters this time.
She finished 25th among the 33 runners attempting to gain the 12 spots for the final. She placed ninth in her heat among 11 women, running 9:07.10, almost 20 seconds behind the winner.
Zola also made history and competed in the 2012 Comrades Marathon where she finished in 37th place in the female category and 10th in the female veteran category, in a time of 8 hours and 6 minutes.
She had a big comeback at the 2014 Comrades Marathon, finishing with a time of 6:55:55 and earning a gold medal for a top 10 finish, as well as, a gold medal as the 1st 'veteran' finisher while coming in as the 7th female finisher overall.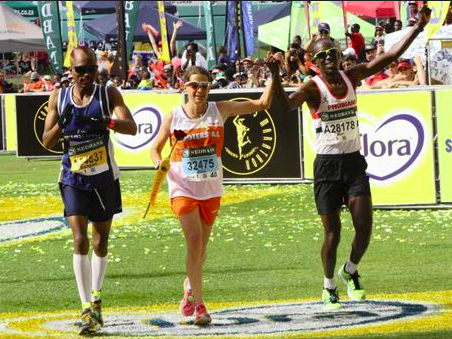 Not a stranger to controversy, she was DQ'd from her age group victory due to allegedly not wearing her age category tag on her race bib.
Budd took drastic steps and was driven to realize her ambition of competing in the Olympic Games, she put in the work and was dedicated.
She currently resides in the United States.
Budd still remains the holder of numerous British and South African records, both at junior and senior levels.
She married in 1989 and today is a mother of three children.
This article first appeared on Joseph Fuller Running, and is republished here with his kind permission.
Joseph Fuller is an Ultra-Marathon runner out of Dade City, Florida and the founder of the I Play Track Foundation, which gives out donated gently-used and new running shoes and spikes to youth who do not have the means to buy brand new ones. He has been to the NCAA DII National Cross Country Championships on three occasions.