French President Emmanuel Macron has announced that the 'Spiderman hero' from Africa, Mamoudou Gassama – who scaled a building in Paris to save a young boy, hanging precariously from a fourth-floor balcony – will be given residence papers for his selfless, heroic deed.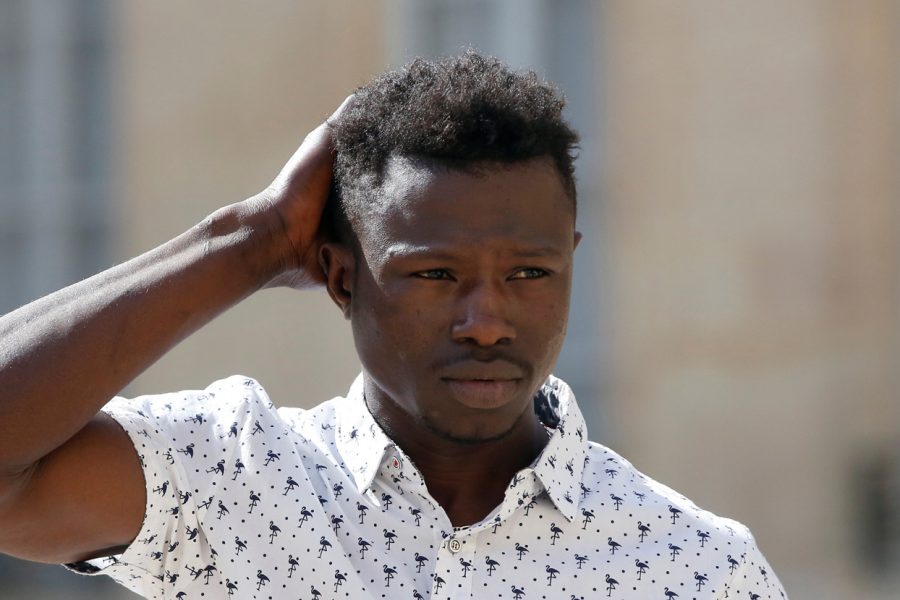 Gassama, an illegal immigrant from West African country Mali, climbed the facade of a Paris apartment block on Saturday with incredible speed to save the 4-year-old child before he fell.
The video of Gassama's incredible life-saving actions has gone viral on social media. Watch below. (The other person who can be seen in the video, was apparently a neighbour unable to get to the child as there is a wall separating them.)
According to the Daily Mail, the child's mother was in Reunion at the time and his father had gone to the grocery shop… and got delayed playing Pokemon Go in the street. He is apparently devastated, and will appear in court in September for failing to care for his child, which can carry a two-year sentence in France.
Macron met with Gassama at the Elysee Palace in Paris on Monday afternoon. Gassama reportedly revealed to the President that in March 2014 he had tried to cross the Mediterranean to reach Italy… but was arrested by police.
Over 1 million people from Africa and the Middle East have attempted to reach Europe in the past three years, following the Libyan and Syrian wars.
Gassama arrived in France about six months ago. Macron thanked Gassama personally for his bravery, and presented him with a medal for courage. He said Gassama will be made a naturalised citizen of France AND has been offered a position in the Parisian Fire Brigade.
The 22-year-old told the President he had seen a crowd gathered outside the building, and "I just didn't have time to think, I ran across the road to go and save him."
The Mali Ambassador in France said today that Gassama's courage "shows that his values are of humanity and love for his neighbour. These are fundamental values in Malian society and are Republican values shared by France.'"
A fellow Malian, Muslim grocery worker Lassana Bathily, was granted French citizenship in 2015 for his heroics… after he helped hide and save the lives of Jewish customers when an Islamist militant attacked a kosher supermarket in Paris.
WATCH Spiderman who saved child dangling from Paris balcony, offered French citizenship
WATCH 'Spiderman' from Mali climbs building to save child