South Africa's rand firmed in early trade on Monday, recovering some of the losses from last week, as the dollar softened ahead of central bank policy meetings and the U.S.-North Korea summit this week.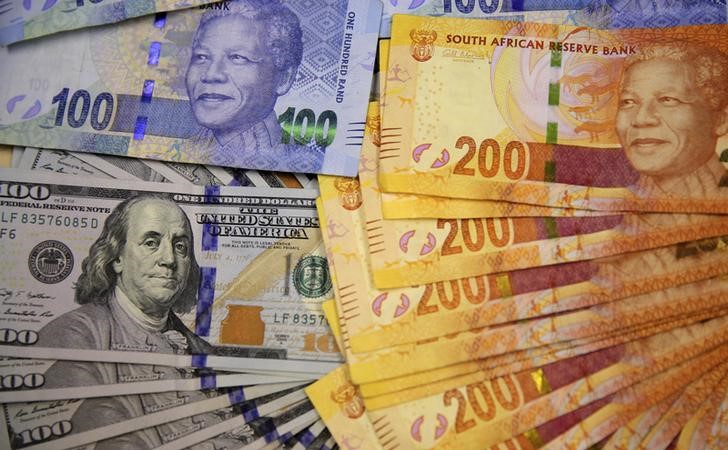 * At 0637 GMT, the rand traded at 13.0125 per dollar, 0.5percent firmer than its close on Friday.
* The rand fell to a year low of 13.2875/dollar on Friday in an emerging markets sell-off as global investors dumped riskier assets.
* The U.S. Federal Reserve's Federal Open Market Committee(FOMC) starts its two-day meeting on Tuesday, where it is anticipated to raise U.S. interest rates. The European CentralBank (ECB) and Bank of Japan's policy meetings are also due this week.
* "The sell-off in EM is likely to continue this week if theFed hikes and signals an aggressive path and the ECB announced that its bond buying programme will end sooner than the market expects," Rand Merchant Bank analyst Isaah Mhlanga wrote in a note.
* Markets are also keeping a close eye on the summit betweenU.S. President Donald Trump and North Korean leader Kim Jong Unin Singapore on Tuesday.
* In fixed income, the yield for the benchmark government bond due in 2026 was down 1.5 basis points to 8.955 percent, reflecting firmer prices.
(Reporting by Olivia Kumwenda-Mtambo; Editing by Robin Pomeroy)