A pet pig, featured in a video which has been viewed millions of times around the world, has bitten off the finger tip of her owner, Gauteng resident Glynda Norwitz-Kramer. And news of the unusual incident in South Africa has already reached the ears of one of the world's most famous movie makers, Steven Spielberg.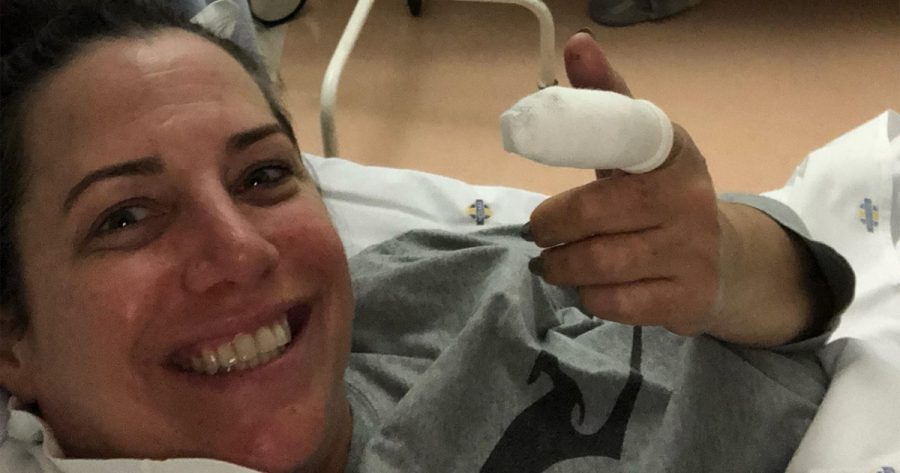 Glynda, a #proudlySouthAfrican SAPeople contributor, broke the news on Facebook with her typical SA humour: "What's the difference between correction fluid and my finger? One is Tipp-Ex and the other is Ex-Tip!!!"
Glynda explained that her pet dog Tex had woken Hamlet. The two are usually great companions. But as they say, never wake a sleeping pig. A very grumpy Hamlet went for the dog, who in turn grabbed the pig by the snout and started shaking it. Glynda grabbed Tex around the neck to get him off… and as she did, Hamlet bit off the top of her finger.
Glynda was rushed to Linksfield Hospital where "staff were amazing" and a plastic surgeon tried to save her finger, but "alas, it was beyond repair".
While others may have been devastated, Glynda hasn't stopped laughing at her misfortune. As she says, it's "😜 pointlesss☝" not to.
She adds: "All inappropriate jokes are welcome… but I won't keep my fingers crossed. And the jokes of 10% off my next manicure are old already!"
Glynda says she loves the jokes. She told SAPeople: "It's not often you get the dilemma of what is it if a pig eats a Jew!!!"
Hamlet (named so because she is a 'little ham') is four and absolutely adored and forgiven. "It was a freak accident," says Glynda.
She says "I don't know why everyone is being so dramatic. Just cool it was a pig and not a car door or something boring."
"Don't be surprised if it ends up in a movie!!"
Steven Spielberg's sister Nancy, a producer and actress who was a guest at Glynda's home in 2016 while she was promoting her movie, said: "I have to admit that I shared this story with my brother and his crew and it made quite an impression! Don't be surprised if it ends up in a movie!!"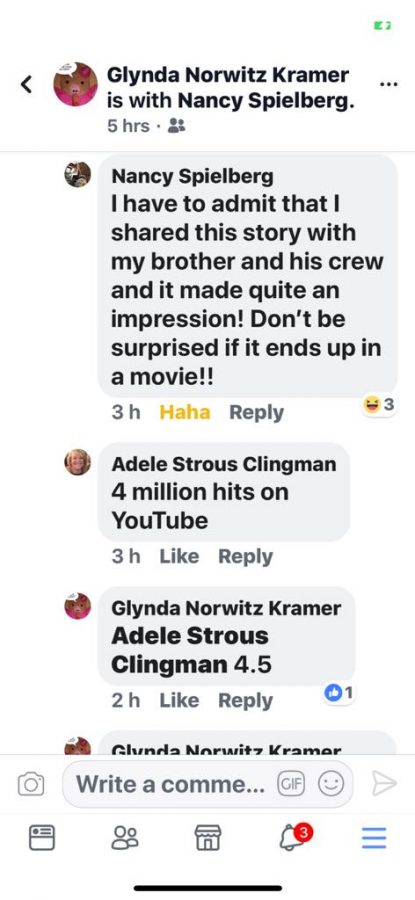 Today Glynda was doing a "High 4 1/2" after a successful op on the remainder of her finger, and she is now gladly home again, reunited with Hamlet and Tex… and the rest of the family.
WATCH Glynda scratches Hamlet with a giant fork
Here are just some of the jokes "digitally challenged" Glynda has been sharing: