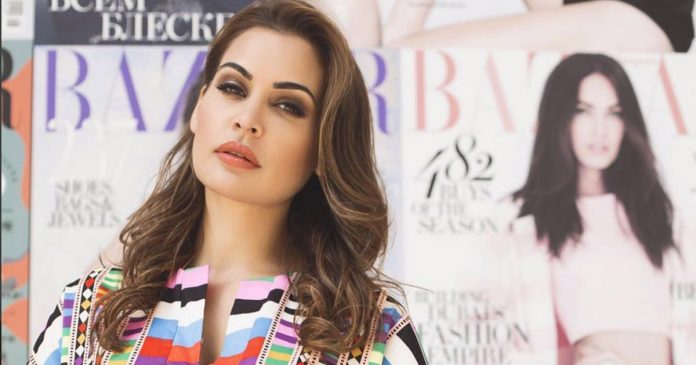 South African model and media personality, Shashi Naidoo has lost most of her endorsements, and her Durban July appearance has also been cancelled… following her comments on social media about Gaza.
Naidoo told a press conference in Johannesburg on Wednesday that she had "pretty much lost all" of her endorsement deals, .
Popular brands like Glampalm Africa, horse racing company Gold Circle and designer Adila Dhorat have all publicly detached themselves from the model since she made the comments.
The TV personality said she had posted an Instagram photo in Ibiza of herself with friend DJ Black Coffee. Someone had criticised her friend for playing in Israel, so she asked another friend – whom she felt was better informed than her on Israel and Palestine – to formulate an "educated response". Naidoo claims she copied and pasted the response without reading it properly.
It included insensitive comments, with references to Gaza being a "sh*thole"… and sparked a furious backlash – as well as death threats – in South Africa.
At the press conference yesterday, she said: "In terms of personal brand endorsements, yes, I have pretty much lost all my endorsements but I think it was necessary and perhaps it will give me more time to focus on other things."
She said she does not blame the sponsors for distancing themselves from her.
"I have been thinking about that. I don't blame. I understand completely that I have to be held accountable for my actions. So, brands choosing at this point to disassociate themselves from me, I don't bear any animosity, I understand it completely.
"I am going to use my voice to learn more and help others who have been ignorant about the situation."
The star broke down in tears when asked if she had forgiven herself.
Naidoo has pledged to visit Palestine herself for self-education, and wrote a lengthy apology on Instagram.
WATCH Shashi Naidoo: My apology will be in my actions