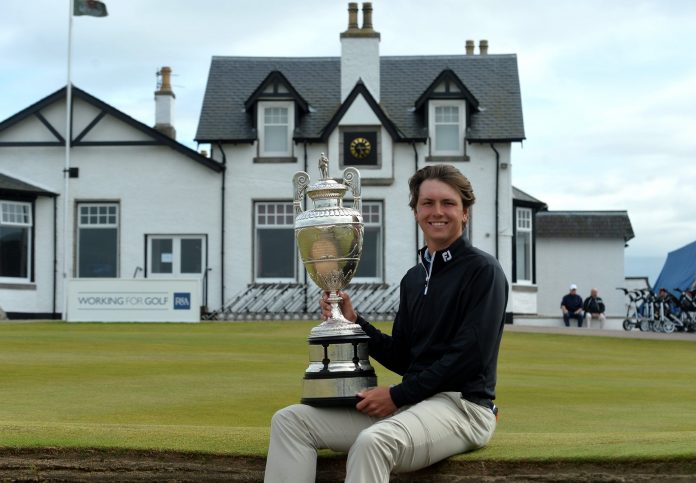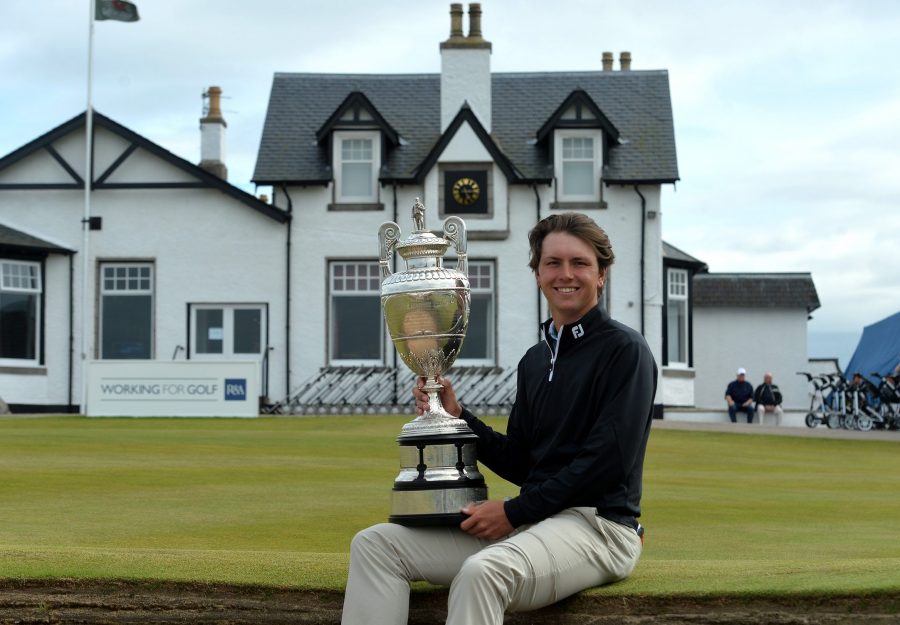 South African amateur golf is on a roll after Jovan Rebula became the first South African in more than half a century to break the curse of the Royals and win the 123rd Amateur Championship.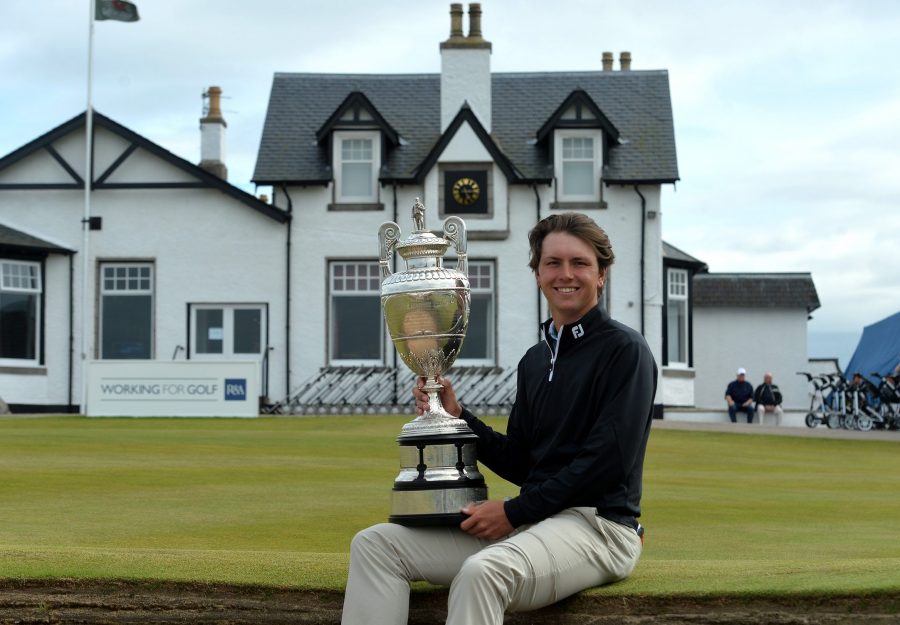 Rebula sealed the double for GolfRSA when he defeated Irishman Robin Dawson in the 36-hole final at Royal Aberdeen on Saturday, just four days after fellow GolfRSA National Squad player Wilco Nienaber became the first South African to take the Leading Amateur honour in the 36-hole strokeplay qualifier.
Prior to Rebula's triumph, Bobby Cole was the only South African to claim the coveted Amateur Championship title, winning at Carnoustie in 1966, and since then, South Africa has lost out in four subsequent finals… including in 1988 when Rebula's uncle, four-time Major champion Ernie Els, caddied for Ben Fouche who lost out in the final at Royal Porthcawl.
US-based Rebula has now accomplished something his uncle couldn't accomplish in three tries!
Speaking of his famous uncle, Rebula said: 'I have a tight relationship with my uncle Ernie and he's always motivating me.
'He said this would open doors for me and told me to go out there, to have fun and grab the opportunity with both hands. He's awesome. Just a great human being.'
With a combination of exquisite bunker shots, brilliant chips and a handful of clutch putts in windy conditions at the Balgownie Links, 20-year-old Rebula ended the winning drought when he beat Dawson 3 & 2 – the same winning margin that won Bobby Cole the coveted trophy.
'I'm very happy and very pleased with myself, the way I handled myself this week,' said the Auburn University student, who earned a berth in The Open Championship at Carnoustie next month, as well as trips to the Masters and the US Open in 2019.
'I've really been playing solid and haven't made many mistakes this week. It's a huge honour for me to call myself the Amateur champion. It's something out of this world.'
Source: TeamSA.co.za