Wikipedia mania is about to hit South Africa… in the form of the first Wikimania conference to be held in sub-Saharan Africa – in Cape Town from 18-22 July. And the key focus will be to increase regional contribution to the world's largest free, collaboratively-built online encyclopedia.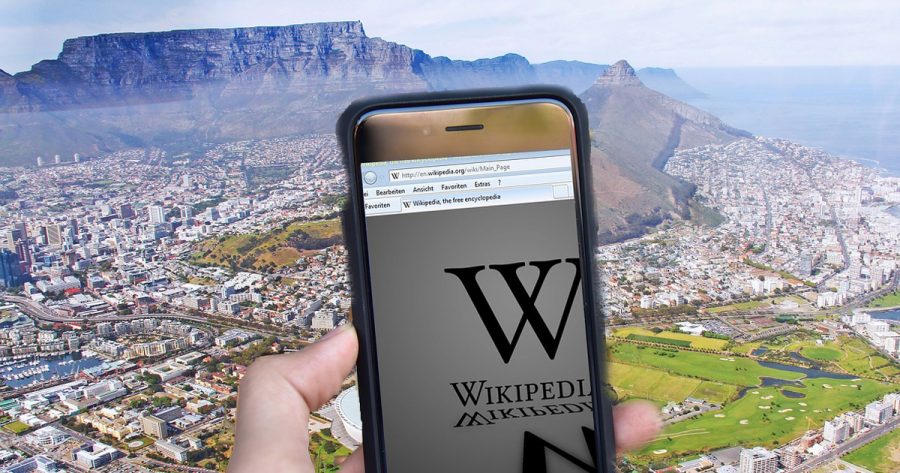 According to Wikimedia SA President, Douglas Scott, there are 94,656 Polish-related articles on English-language Wikipedia… compared to only 26,004 South African-related articles (and we have a higher population of 55.9 million compared to their 37.9 million). So South African contributors are warmly welcomed!
In an exclusive interview with SAPeople, Scott – who is also the Organising Chairperson for Wikimania – explains how South Africans can get more involved in Wikipedia, the fifth most visited website on the internet!
1. SAP: Firstly, please explain the difference between Wikipedia, Wikimedia and Wikimania…
DS: Get ready for a lot of "Wiki"s being mentioned.  Wikipedia is the free online encyclopedia.  The servers that Wikipedia is based on is run by the non-profit "Wikimedia Foundation" but is written by volunteer editors such as myself who receive no payment for their edits. Anyone can be an editor, we want to make more people aware of this.
Wikimania is the annual international Wikipedia conference that takes place in a different country every year.  This year it is in Cape Town.  Hundreds of editors, programmers, knowledge activists and employees of the Wikimedia Foundation attend every year.  The event is open to the public.
We would like to invite people from South Africa who might be interested in Wikipedia to join us.
2. How easy is it for first-timers to contribute to Wikipedia?
You can read a detailed summary on how to edit Wikipedia here.  However the quickest and easiest way to get involved is to just be bold, read Wikipedia, when you find something that needs fixing (a spelling mistake, a citation that needs to be added, or a little bit of information that might improve the page) find the "edit" button on the top right of your screen, press it, and start editing.
I would suggest using the visual editor to first time editors and I would suggest starting with small edits like correcting a spelling mistake or adding a reference.
If you speak an African Language, I would suggest starting there as it is easier to edit and there is more you can add.
Here is a quick video on how to edit Wikipedia.
3. What kinds of content would Wikipedia like to get from South Africans? What kind of info is missing?
People generally edit on whatever topics most interest them and that is what we encourage people to do.  Edit articles that are relevant to your interests whatever they might be.
Having said that, in the context of South African related content there is still a need for articles about notable women, important events, cultural practices, rural towns, cultural figures, plants and animals.
On English language Wikipedia there are currently 26,004 South African related articles, however, this is a small number compared to other countries like the 94,656 Polish related articles on English language Wikipedia or the 477,650 American related articles on English language Wikipedia.
So there is a lot that people can do.
4. Wikipedia has almost 300 different language versions. What contribution would Wikipedia particularly like from people who are fluent in African languages? 
Editors are free to edit on whatever topics they wish.  There is, however, an enormous need for people to edit African language Wikipedias.  People who are fluent in an African language are best place to do this.  It would be enormously helpful if people edited these Wikis. The way to edit an African language Wikipedia, such as isiXhosa Wikipedia, is to go to that Wikipedia (you can find a list of language versions of Wikipedia here) and start editing in exactly the same way you would any other language Wikipedia such as English.
The Event: Wikimania, Cape Town 18-22 July

This will be the 14th annual Wikimania 2018 conference, and is expected to bring together over 500 volunteers from around the world to discuss and share ideas around the future of Wikipedia and free knowledge globally.
Wikimedia sites are read approximately 15 billion times a month globally, however only a small portion of volunteer Wikipedia editors come from Asia, Africa, and Latin America combined.
In South Africa, Afrikaans and isiZulu are the most active language Wikipedias other than English.
For more information about the conference and to register, please visit:
www.wikimania2018.com