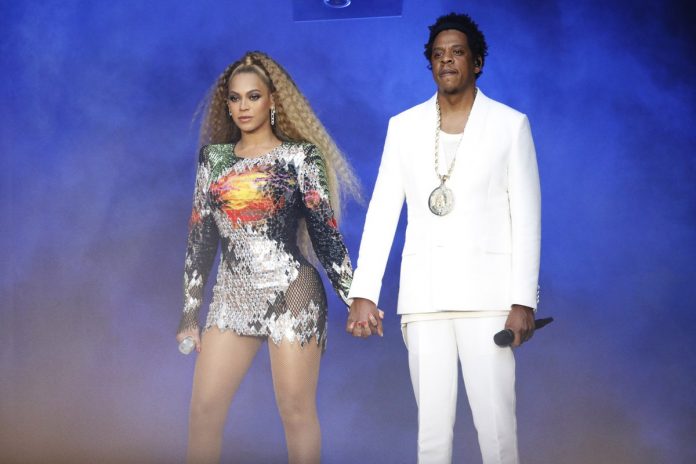 Beyoncé, JAY-Z, Cassper Nyovest, D'banj, Ed Sheeran, Eddie Vedder, Femi Kuti, Pharrell Williams and Chris Martin, Sho Madjozi, Tiwa Savage, Usher, Wizkid – and more artists – will be holding a Nelson Mandela tribute concert on 2 December in Johannesburg, South Africa… and tickets are FREE!
There is a catch though. A good catch!
The stars are convening with world and corporate leaders to present a mega campaign to end extreme poverty… and so those who want tickets will need to earn them through good deeds.
Global Citizen said in a statement Monday that tickets will be available to 100 000 Global Citizens "who've taken action on the Global Citizen social advocacy platform to earn their free tickets".
The concert was announced on July 9 in a video featuring Coldplay's Chris Martin and South African rapper Sho Madjozi. (Watch below.)
Global Citizen Festival Mandela 100 hosts include Naomi Campbell, Bonang Matheba, Sir Bob Geldof, Gayle King, Tyler Perry and Forest Whitaker.
Oprah Winfrey will speak at the Festival.
She said: "Nelson Mandela's life story is a testament to the power of the human spirit and one man's ability to change the world by standing up for what he believed in.
"It is one of the great honours of my life to have spent so much time with him, and I look forward to celebrating his courageous life."
The Global Citizen campaign, which aims to rally $1 billion in new commitments, with $500 million of that set to impact the lives of 20 million women and girls worldwide, will focus on the first six Global Goals: ending poverty, zero hunger, good health and well-being, quality education, gender equality, clean water and sanitation, and life below water.
To Earn Yourself a Free Ticket:
All you need to do is, starting 21 August, take action on the Global Citizen platforms – visit GlobalCitizen.org.za for more info.
There will also be opportunities for Global Citizens to earn free tickets by taking actions in their communities of Johannesburg.
Kweku Mandela, a grandson of Nelson Mandela, said: "My grandfather installed in me the need to use your voice and actions to champion the struggles of your community. He believed that poverty is man-made and could be eradicated by our actions. I am proud to be a part of a movement that reflects this and use citizen power to drive real change."
High ranking support
World leaders who are expected to attend include: South African President Cyril Ramaphosa, Deputy Secretary-General of the United Nations Amina J Mohammed, Norway's Prime Minister Erna Solberg and Ghana's President Nana Akufo-Addo, amongst many others.
Since its founding in 2012, Global Citizens have generated commitments and policy announcements from leaders valued at over $37.9 billion that are set to affect the lives of more than 2.25 billion people. This year alone Global Citizens have secured 29 commitments totalling over $2.9 billion that are set to affect the lives of more than 501 million people by 2030.
Chris Martin & @ShoMadjozi announce the Global Citizen Festival: #Mandela100 headliners incl. Beyoncé & JAY-Z. 🎉

Sign up and earn free tickets: https://t.co/eaX79JWHeh @GlblCtzn pic.twitter.com/1Dv1HIVMfM

— BEYONCÉ LEGION (@BeyLegion) July 9, 2018
Official: Beyoncé & JAY-Z are set to headline the Global Citizen Festival: #Mandela100 on Dec. 2nd in Johannesburg, South Africa for free. pic.twitter.com/2I2JnTIl5a

— BEYONCÉ LEGION (@BeyLegion) July 9, 2018
WATCH Nelson Mandela on Oprah Winfrey's Show