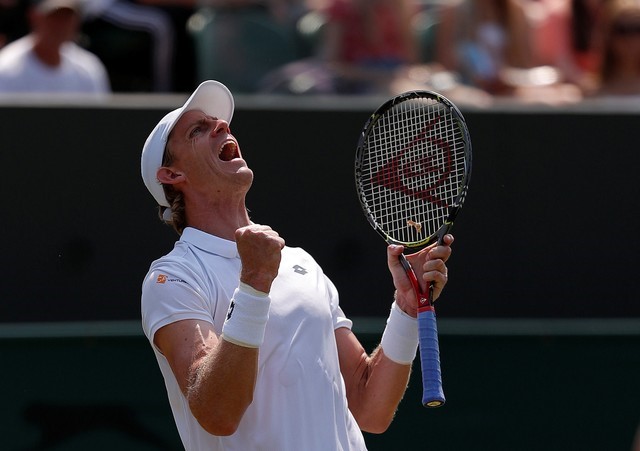 International sports journalist Simon Cambers has praised South Africa's tennis hotshot, Kevin Anderson, for leading the battle to reduce plastic in tennis – "including those pointless covers on newly-strung rackets".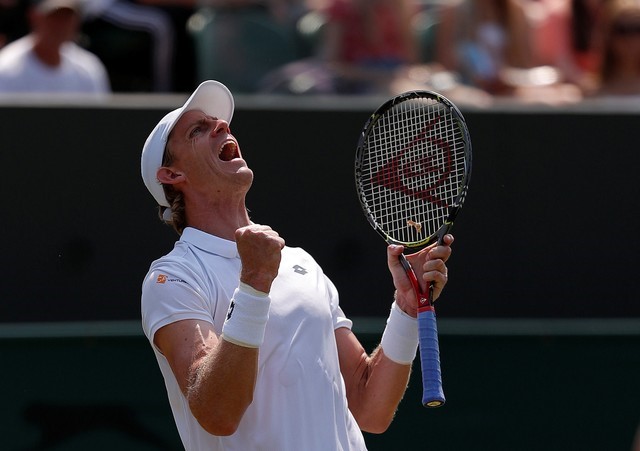 Kevin says "there's a huge opportunity for tennis to make a difference".
Viewers watching Wimbledon at the moment – where Kevin has just secured a spot in the quarter-finals, against Roger Federer – will have seen the common sight of tennis players removing the plastic from around their newly strung rackets, and giving it to the closest ballboy or boygirl to throw away.
"But if South Africa's Kevin Anderson has his way, it is a sight that may not be seen for much longer," says the Guardian article.
This year Wimbledon has banned plastic straws, and Kevin is calling on players to help make the entire Tour as plastic-free as possible. As Vice-President of the ATP Player Council, Kevin is in an influential position.
"This is going to be a big initiative for me going forward," the South African expat told the Guardian.
"I watched a documentary called Plastic Oceans on Netflix and it was an eye-opener for me… As soon as you start researching it and googling it, it just sort of becomes apparent very quickly. I've always been eco-conscious but these last few months I've just stepped up a little and when you're eyes are open, there's no going back.
"Here at Wimbledon, I've got a couple of emails to players reminding us of their initiatives, so that's great to see. But I think it's a great opportunity, tennis is such a global sport, can connect with so many people. I think it's a very important issue and I think it's one I think we can make a big difference in."
Kevin will also be working on encouraging players to change the water bottles they use during matches.
Read the full article on the Guardian here.
Kevin beat Frenchman Gael Monfils – 7-6, 7-6, 5-7, 7-6 – on Monday afternoon in a nail-biting match to go through to the quarter-finals.
South Africa's @KAndersonATP leading the battle to reduce plastic in tennis – including those pointless covers on newly-strung rackets https://t.co/RHDSuIPKKH

— Simon Cambers (@scambers73) July 7, 2018
There's a huge opportunity for tennis to make a difference. Thanks for helping me shed some light on this important issue! https://t.co/Udua5DkkvZ

— Kevin Anderson (@KAndersonATP) July 7, 2018