The son of former South African President Jacob Zuma – Duduzane Zuma – appeared in the Randburg Magistrate's Court in Johannesburg on Thursday morning, where a culpable homicide hearing was opened and adjourned.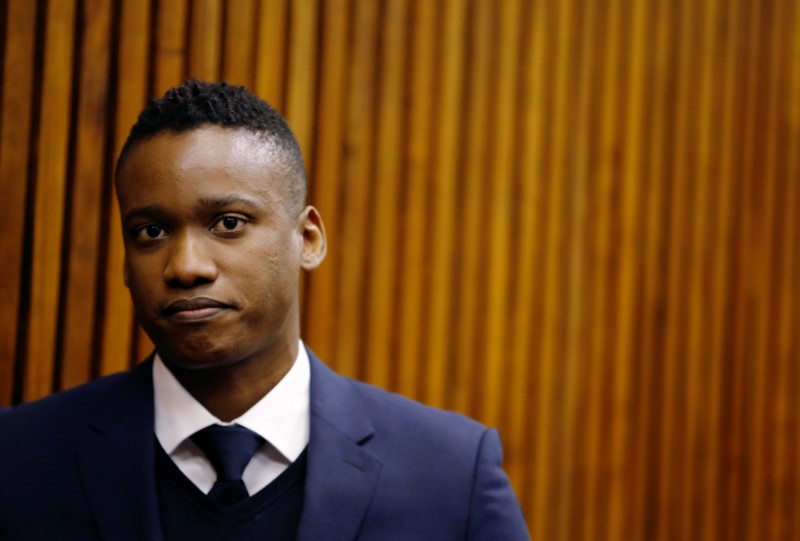 The 34-year-old made a brief appearance at a pre-trial hearing this morning, before it was agreed to postpone the case to 23 August.
Duduzane is accused of negligently causing the deaths of taxi commuters Phumzile Dube and Nanki Mashaba in a 2014 crash in which his Porsche 911 allegedly ploughed into a taxi, killing one of the women instantly, while the other passed away later in hospital.
Duduzane initially avoided prosecution, but was summoned to court last week to answer two charges of culpable homicide against him.
Defence advocate Mike Hellens said the court will assess the evidence and hoped to agree a start date for a trial on 23 August.
Duduzane was supported by his twin sister Duduzile Zuma, as well as his famous father – who arrived too late for the hearing, in a motorcade of black jeeps.
A group of Zuma supporters also paraded in front of journalists with placards reading "Hands off Duduzane."
The Black First Land First (BLF) lobby group, which says Duduzane Zuma is the victim of a political vendetta, scuffled with members of Afriforum, a group which promotes the rights of the white Afrikaner community and had called for him to be prosecuted over the fatal 2014 crash.
This is the latest legal headache for Duduzane, who faced separate corruption charges on Monday.
On Monday, Duduzane Zuma appeared in leg irons at another Johannesburg court on corruption charges, which his lawyers say he will contest.
He was released on bail of 100,000 rand ($7,420).
In that case, he is accused of taking former deputy finance minister Mcebisi Jonas to an October 2015 meeting with the Gupta family, friends of his father, who allegedly offered Jonas a bribe of over 600 million rand in his presence.
($1 = 13.4786 rand)
(Reporting by Wendy Mothata, Alexander Winning; Editing by Tiisetso Motsoeneng, John Stonestreet and Jenni Baxter)
Outside the Mag Court for #DuduzaneZuma culpable homicide case, BLF confronting AfriForum's Kallie Kriel. Shouts of "Go back to Europe" and "no racists!"; BLF protestors asserting that the case is between two black families and AfriForum shouldn't assume their opinions are wanted pic.twitter.com/4uu02s2sJn

— Tauriq Moosa (@tauriqmoosa) July 12, 2018