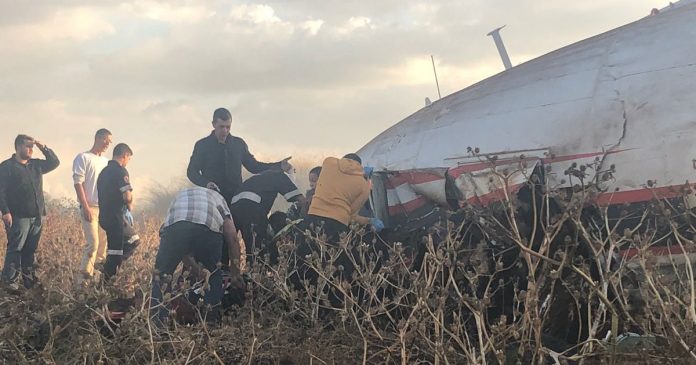 Video footage has emerged which was taken inside the vintage Convair-340 plane which crashed near Pretoria, in South Africa, last week.
Social activist Yusuf Abramjee posted the video to Twitter late on Tuesday evening, saying: "A video taken from inside the plane that crashed after taking-off from the Wonderboom Airport in Pretoria."
At least 20 people were injured in the charter plane crash, which occurred on 10 July 2018, about 5km east of the Wonderboom airport.
A South African crewman was killed on impact, and two people were injured on the ground after the plane hit a small factory. One of the factory workers later died in hospital.
The plane had been restored and was on its way from Wonderboom Airport to Pilanesberg, before embarking on a journey across Africa to its final destination of an aerospace museum in the Netherlands.
According to reports, the flight was a weight test and intended as a "joyride" to thank the team involved in the plane's restoration.
WATCH Video From Within the Vintage Plane that Crashed Near Pretoria, South Africa
A video taken from inside the plane that crashed after taking-off from the Wonderboom Airport in Pretoria. WATCH pic.twitter.com/7s0R5Zp2HQ

— Yusuf Abramjee (@Abramjee) July 17, 2018