As their contribution to the Mandela Day 67-minute campaign, a group of energetic youths from KwaNobuhle township in Uitenhage transformed a blind woman's house on Wednesday morning.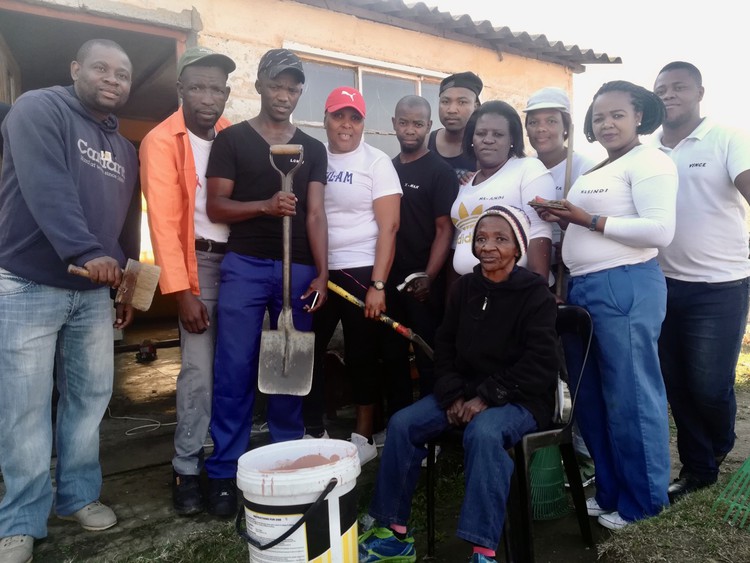 The youths had met on Facebook and established a group called Amatinarha Emayuyu. They heard about Thobeka Velele while attending a funeral in the area.
Velele is blind and lives alone. She sat in her yard, listening to Brenda Fassie's Black President, while the youths cleaned her four-roomed house, put down new mats, fixed a leaking tap and topped up her electricity credit.
"If you tell me your name, the following week I can tell you who you are just by listening to your voice," Velele told GroundUp.
"I can also clean the house and wash the clothes, but getting this kind treatment is new to me and most welcome … These youth are following the good example of Madiba," said Velele. "My soul is very happy today."
Secretary of the youth group, Andiswa Paulos, said, "We heard that she paid gardeners who just shook a spade and never got rid of the weeds or cleaned her yard for real. We discussed it as a group and decided to spring in and help her. We are here to transform her life as Madiba transformed the world."
Source: www.groundup.org.za