The sole survivor of the disastrous relocation of 11 black rhino to Tsavo East National Park in Kenya has sadly passed away.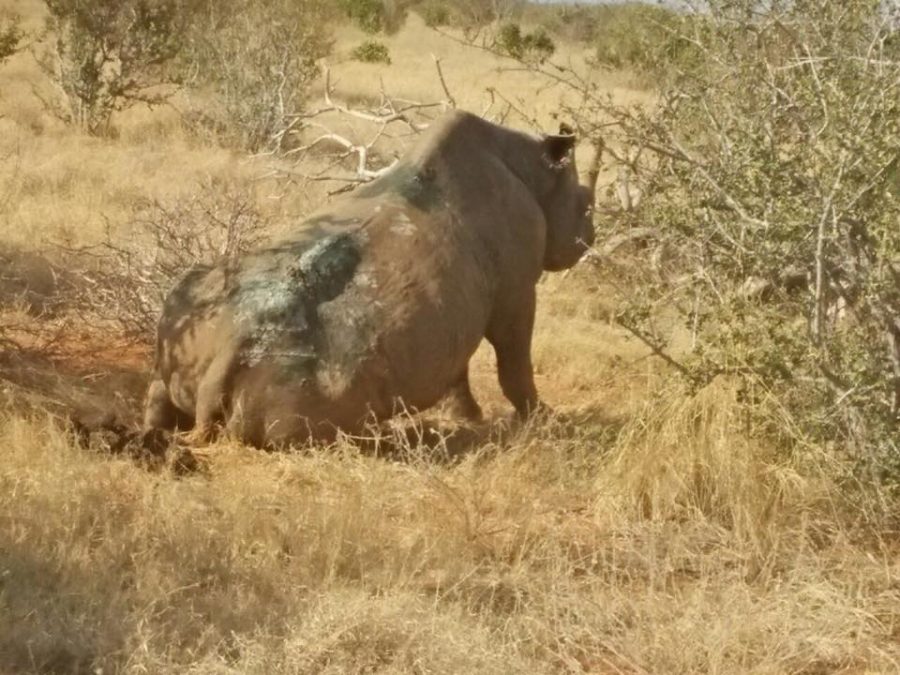 There has been no official statement from Kenya Wildlife Service (KWS), but several commenters on its page have cited "reliable sources" saying the last rhino – which KWS claimed was attacked by four lions – has died.
The last message from KWS about the rhino was on Saturday 4 August 2018, when they published photos of the wounded animal, and said their vets were attending to it.
KWS said it had been monitoring the rhino's condition since the attack, and that the rhinoceros had been doing well until Saturday, when it was seen limping due to the injuries inflicted by the pride of lions.
Later on Saturday morning they updated that the rhino "has lost body condition and the wound was septic. Prognosis is guarded to poor. Our vets are on the case."
Stroop documentary film-maker Bonne de Bod revealed that the plight of the rhino has been the most asked question she's received over the last few weeks… "which shows that the outpouring of shock and grief from the public is having an impact. We must never forget that we hold governments accountable. I'm absolutely devastated that something like this can happen in this day and age."
Many on social media have pointed fingers at KWS, the Kenyan government and WWF – who together organised the translocation – and insinuated that there is more to this story about 11 rhino that have died after a move that was intended to save and protect them.
An investigation found that the death of the initial 10 was due to the casual negligence of conservation officers who allowed the stressed and thirsty rhino to drink from salty water which poisoned them. Six conservation officers were suspended following the deaths.
This evening Bonne said on Facebook: "The last of the Kenyan translocated rhinos has died.
"A disastrous translocation organised by the government and WWF, has left all of the black rhinos dead and plenty of unanswered questions… lots of finger pointing and job terminations over alleged vet handling and ecological management…"
She said: "Hopefully a full inquiry will reveal what really happened as rumours abound.
"There are only a few thousand critically endangered black rhinos on the planet. This is a disaster of epic proportions. Thank-you to the public for continuing to apply pressure for answers."