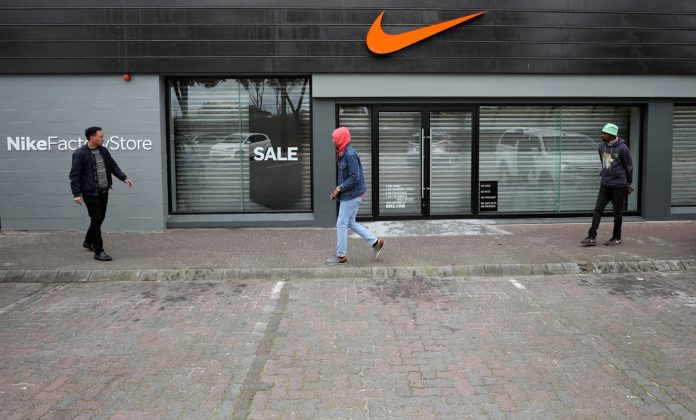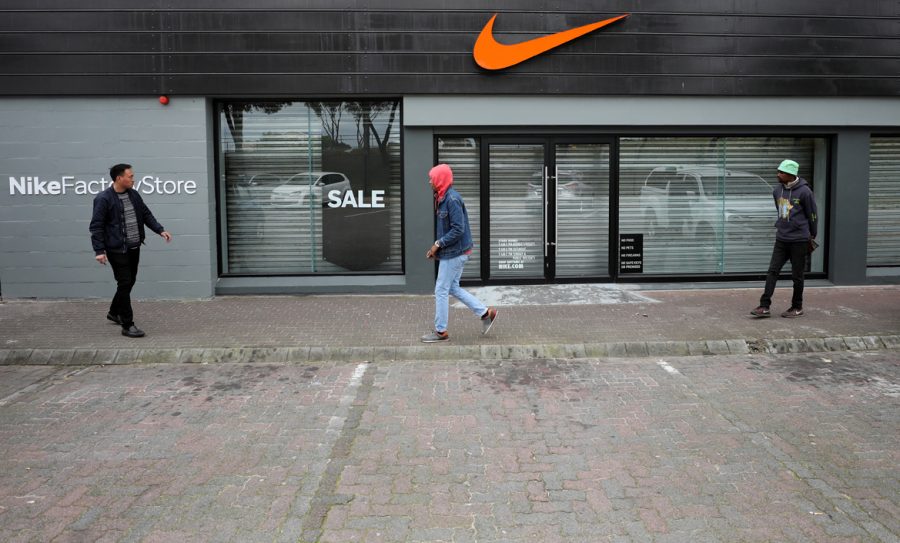 JOHANNESBURG – Some Nike stores were closed in South Africa on Wednesday after public outcry over a racist comment by a Johannesburg man, Adam Catzavelos, who is reportedly married to a Nike Africa manager.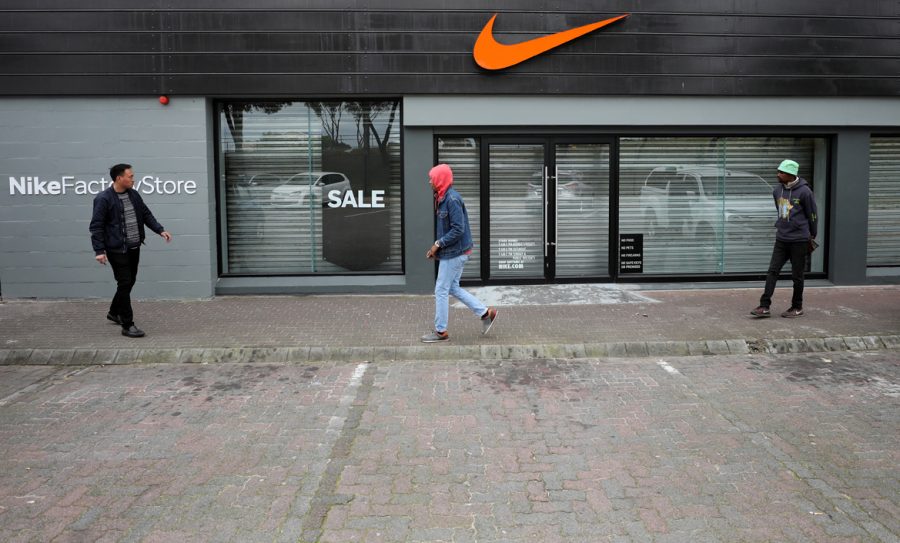 Nike declined to comment on the store closures, and did not respond to media requests sent by SAPeople last night, but has issued a statement reiterating its "long-standing commitment to diversity, inclusion and respect", adding that the man seen in a video posted online was not a company employee.
Adam can be seen in the video, taken at a beach resort, saying: "And not one k***** in sight. F****** heaven on earth."
The "K word" as it is known in South Africa is apartheid-era slang for a black person and is regarded as a deeply offensive slur on a par with the "N word" in America.
A Nike spokesperson in London declined to comment on Adam's wife Kelly's role at Nike, however her LinkedIn profile shows that Kelly has been Nike Africa's Merchandise Brand Manager, in Johannesburg, since 2014.
South African media reported Nike stores had closed their doors today. Reuters witnesses confirmed that two were shut at a mall in the Sandton district of Johannesburg.
The Economic Freedom Fighters (EFF), a party known for its hard-left and African nationalist positions, said it would file a criminal complaint against the man in the video.
In January, protesters led by the EFF trashed six H&M stores over an ad by the retail chain which featured a black child modelling a sweatshirt with the slogan "coolest monkey in the jungle."
Adam has also been fired from his family's business. St George's Fine Foods issued the following statement:
"It is abhorrent and we fully disassociate ourselves from the sentiments expressed. We reject racism in any form. Adam Catzavelos has been dismissed with immediate effect from the family business' St George's Fine Foods' and his minority shareholding will be unwound as soon as practically possible.

"Given the high-profile nature of this development' the business has been temporarily closed for the protection of all its staff. We have no further comment at this stage."
South Africa remains deeply scarred by its apartheid and colonial past, with the racial reconciliation embraced by the late president Nelson Mandela frequently marred by racist incidents.
After watching the shocking video, most South Africans were horrified and called for Adam to be fined or face a jail sentence. Many white South Africans expressed outrage and embarrassment and apologised on behalf of Adam. However there were some – a minority – who still questioned the outcry. One said: "If I had a penny for every racist comment I've heard on and off line.. This is stupid and ridiculous!!"
It's tragic that in 2018 views like that still exist, that there is still ignorance and a lack of empathy about the impact of such words. Or awareness of its consequences. It's tragic that Adam Catzavelos' social circle hadn't pulled him up on his racism before… and as a nation that has so much potential, there are calls from around the country to never let this happen again.
Enca journalist Nickolaus Bauer said: "White South Africa may not know #AdamCatzavelos personally. May not like or agree with what he said. But because we've all encountered a #AdamCatzavelos at some point and said nothing, he thought his video was a good idea."
It truly is time for every South African – black and white – to call their friends out on racist comments… so that videos like this are never made.
As columnist Tom Eaton tweeted: "White people who ask "Why must everything be about race? Can't we just move on?" #AdamCatzavelos is your answer. He's young. Racism is still being taught to children. The racists aren't moving on, so why should black people?"
Writer Robyn Porteous also called on white people offended by Adam to be "willing to show the same outrage when it's your brother, your best friend, your co-worker who shares racist sentiments. Will you sit politely in silence or call the racist fucker out? Enough is enough. Silence is violence!"
(Additional reporting by Patricia Aruo; Editing by James Macharia, Robin Pomeroy and Jenni Baxter)