A HUGE congratulations to Richard Wright… South Africa's World Ironman 70.3 inspiration!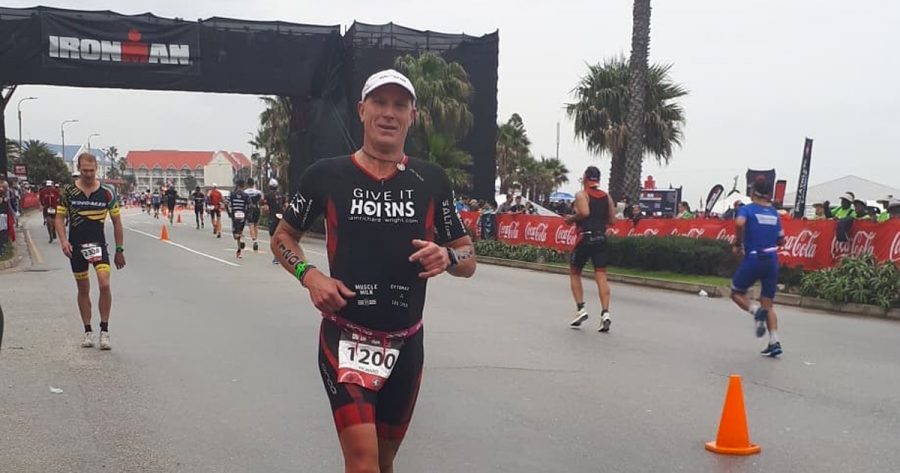 As many SAPeople readers will know, Richard has brain cancer and his health wasn't so great in the months leading up to the race. Ten days before the event, he revealed on Facebook: "Sadly, my health has deteriorated again and I'm into round three. I haven't cycled since the 22nd June, haven't swum since early June and have run only 4 times since then."
But still he decided to enter Sunday's Ironman challenge in Nelson Mandela Bay, Port Elizabeth. To just see how far he could get.
"One of the things that cancer has taught me is the importance of just starting things. Life isn't perfect, and will never be perfect. Stop waiting… commit… And just start somewhere," he said before the race.
And amazingly, and determinedly, Richard got over the finishing line! He did it in a time of 5:18:23.
And he did it for charity.
It was an emotional finish for all those supporting this incredible South African champion, whose main focus is on raising money to help kids with cancer.
After the race Richard wrote: "That was one super tough day!
"The power of the mind is an incredible thing. That, coupled with a burning desire and a deep deep reason can make anything possible. I pushed to my absolute limit, and the result blew me away."
Richard promises he'll be writing a blog about the experience – which included visits to the medical team at the event and apparently "being stripped naked".
He said: "What an incredible race, and a phenomenal privilege" and thanked all those who "braved the crappy conditions" to support him in the Eastern Cape.
Richard's main aim was to "make it count for something more than just me…"
Please get behind Richard by supporting his charities – see below!
"Any amount is just fabulous. Every kid deserves to believe in the power of magic, and no parent should have to witness their child suffer. You… can make a difference," says Richard.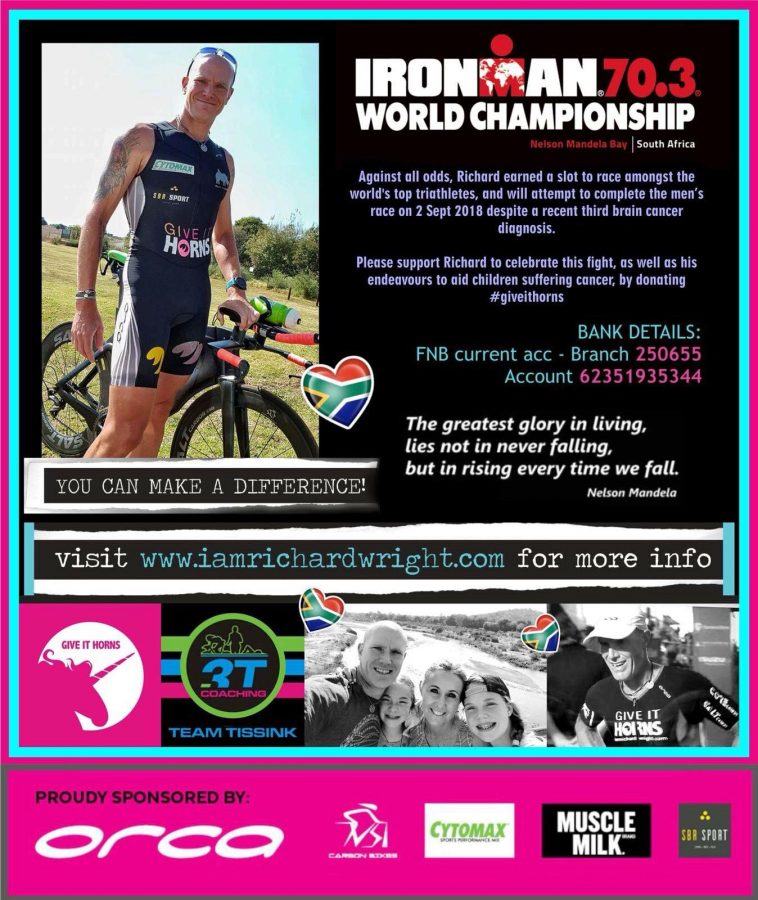 Follow Richard on FB here: www.facebook.com/wrightstuff01?