The African National Congress (ANC) say it rejects the South African Sunday Times' story claiming former president, Jacob Zuma, and other top ANC officials have held secret meetings to topple President Cyril Ramaphosa.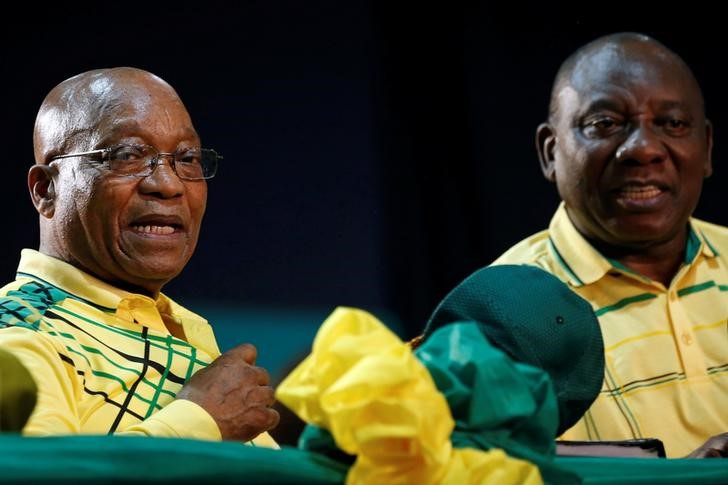 In a statement on Sunday, the ANC said that the story – titled "Exposed: Zuma plot to oust Cyril" – was "sensational hot-air" and "blatant lies and fabrications" that didn't deserve a detailed response.
"However, we would like to point out that we refute this shameless gossip. We also reject attempts to link our Secretary General, Cde Ace Magashule, to this alleged plot to oust the President of the ANC, Cde Cyril Ramaphosa," said the statement.
The article claimed that Zuma had met with the others at the Maharani hotel in Durban on Thursday, and that on the previous day another secret meeting had been held at the Beverly Hills Hotel in Umhlanga Rocks. Zuma apparently wasn't at that meeting, but former SAA Board Chair Dudu Myeni was.
The ANC said: "It is clear that this malicious gossip is calculated to cast aspersions on the integrity and commitment of our Secretary General to the unity and renewal project of the African National Congress."
The ANC said Magashule is focused on uniting the organisation and that he and the "entire leadership collective reject any attempts by agents opposed to the ANC to defocus them".
The ANC called on its members and the SA public not to be misled by this "factually baseless story" which it said was an attempt to sow divisions within its ranks.
"We are disappointed that the Sunday Times, in a very irresponsible and dangerous manner, proceeded to publish this misleading story. We urge the Sunday Times to immediately retract this story which is nothing but incoherent political gossip that has the potential to undermine the unity of the movement.
"The ANC supports freedom of the press but believes that such freedom should be exercised with care and responsibility," said the statement.