This week's episode of Carte Blanche investigates some of the hottest current topics in South Africa – the Daveyton Gangs, Mpumalanga tourism under threat and land expropriation.
The show is available to South Africans abroad from Tuesday 18 September 2018 – if you subscribe to Showmax.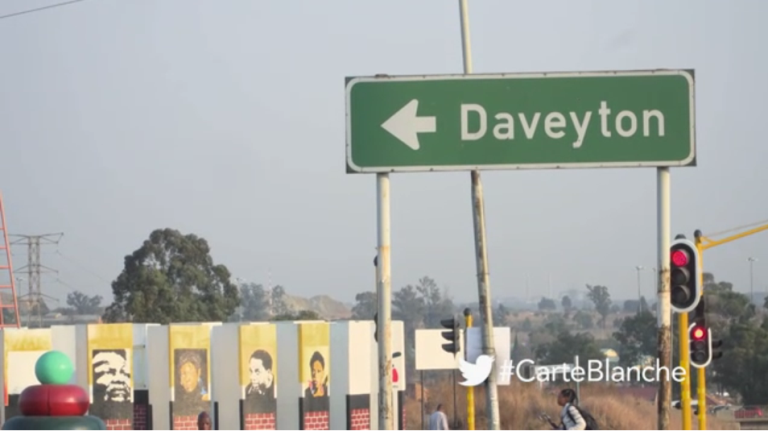 Earlier this week, Police Minister Bheki Cele released this year's South African crime statistics which shed some light on the increase of violent crimes and gangs throughout the country.
Daveyton in Gauteng is one such community which has been plagued by dangerous gangsters and brutal murders involving body mutilations.
Fed-up with poor policing, the enraged community finally took the law into their own hands, by beating a boy to death and necklacing a suspected teenage gangster! Carte Blanche investigates. (Producer: Sophia Phirippides, Presenter: Macfarlane Moleli)
Subscribe here to watch the show
Why has the community of #Daveyton on the East Rand turned on school boys, beating up one and necklacing another they accuse of belonging to violent gangs? @macmoleli reports this Sunday at 7pm on #CarteBlanche channel 101. pic.twitter.com/6wk2ibtQxV

— Carte Blanche (@carteblanchetv) September 13, 2018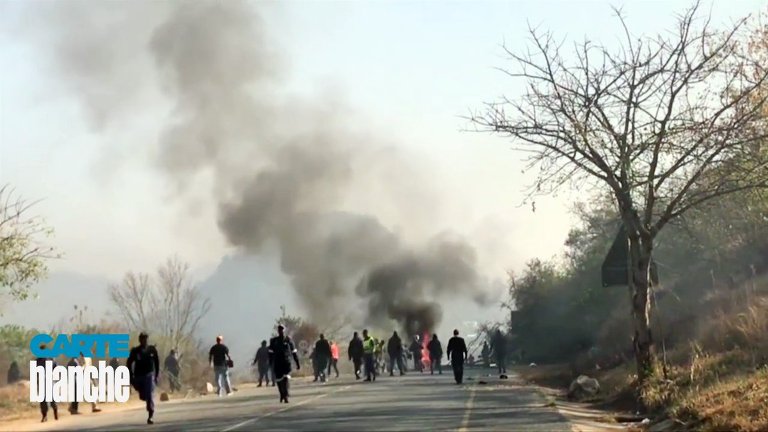 After 20 years and R40-billion spent, the government says land reform has taken too long and experts say some redistributed farms have failed. Now, amid a polarising tug of war fuelled by misinformation, rhetoric and fear, government is trying to forge a way forward to address historical injustices through land expropriation without compensation. But what does it mean when land claimants obtain the land, without the business and resources to make it profitable? (Producer: Sasha Schwendenwein,Presenter: Claire Mawisa,Researcher: Sinethemba Nogude)
From the iconic Kruger National Park to breath-taking locations on the Panorama Route, the Mpumalanga Lowveld is one of South Africa's prime tourism destinations. Just last year, it hosted more than 1,5 million foreign tourists and contributed 54% of the province's tourism GDP. Now, escalating service delivery protests, with the barricading of key tourist routes, are disrupting the entire industry. Carte Blanche examines the roots of dissatisfaction and asks what is needed to bring tourism in the region back from the brink.(Producer: Stenette Grosskopf, Presenter: Claire Mawisa)
Daily service delivery protests in the Lowveld region are threatening the livelihood of tourism operators as safety fears drive visitors away. @clairemawisa brings us this story Sunday 7pm on @MNet channel 101. #CarteBlanche pic.twitter.com/x3OnFPWOOM

— Carte Blanche (@carteblanchetv) September 13, 2018
***
Please note: Carte Blanche is only available to international Showmax subscribers in Andorra, Australia, Austria, Belgium, Canada, Denmark, Finland, France, Germany, Greece, Iceland, Indonesia, Ireland, Italy, Liechtenstein, Luxembourg, Malta, Monaco, Netherlands, New Zealand, Norway, Portugal, San Marino, Spain, Sweden, Switzerland, United Kingdom and United States. Not all titles are available in all territories. Showmax brings you the best South African series and movies, from the classics to the latest releases, from complete box sets to kids' favourites.