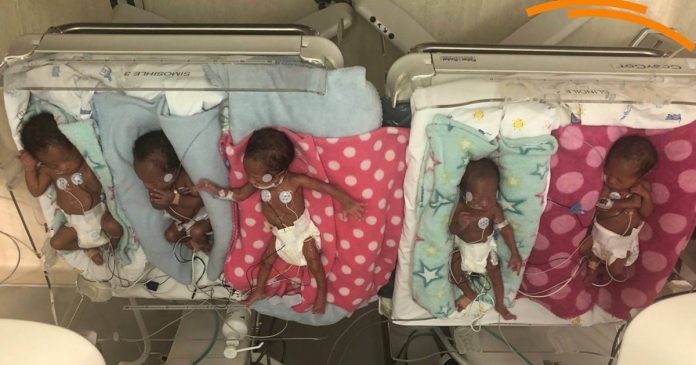 A set of quintuplets has been safely delivered in South Africa, only the third set since 1994!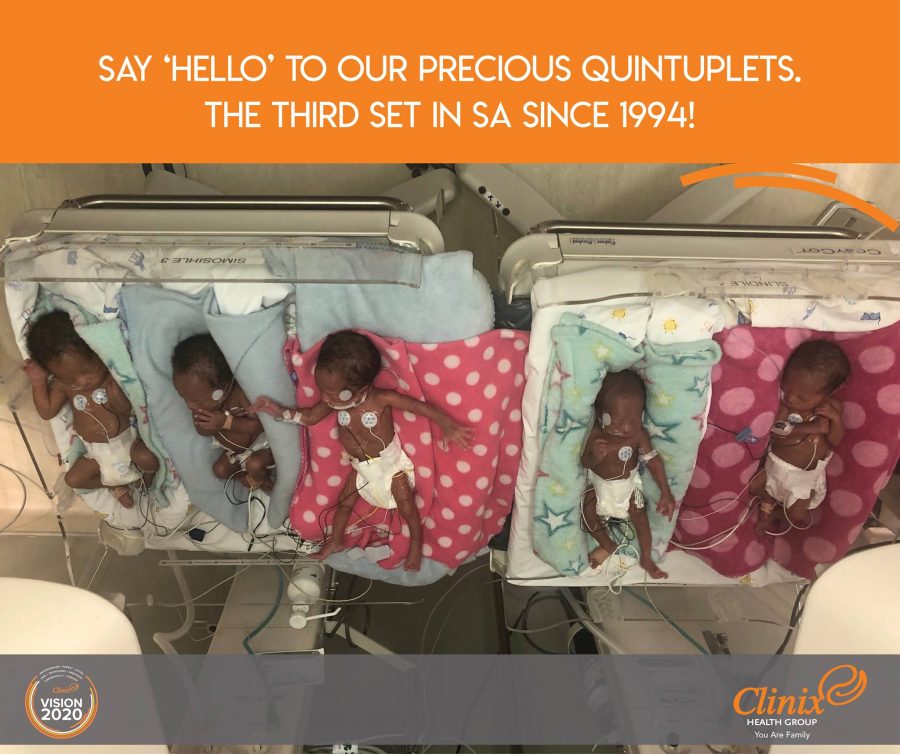 The Buthelezi babies were born at Clinix Botshelong Empilweni Private Hospital in Vosloorus, Gauteng.
Clinix congratulated the South African medical team, led by Dr Moeng Pitsoe, on the successful delivery; and also congratulated the proud parents and wished them all the best for their future!
Dr Pitsoe told the Sowetan: "The babies were delivered at 30-weeks of gestation, which is extremely good for multiple births [the average is 29 weeks for quintuplets]. Secondly, each of the babies was more than a kilogram at birth. Best practice tells us with these factors on our side, the babies have the best chance of survival."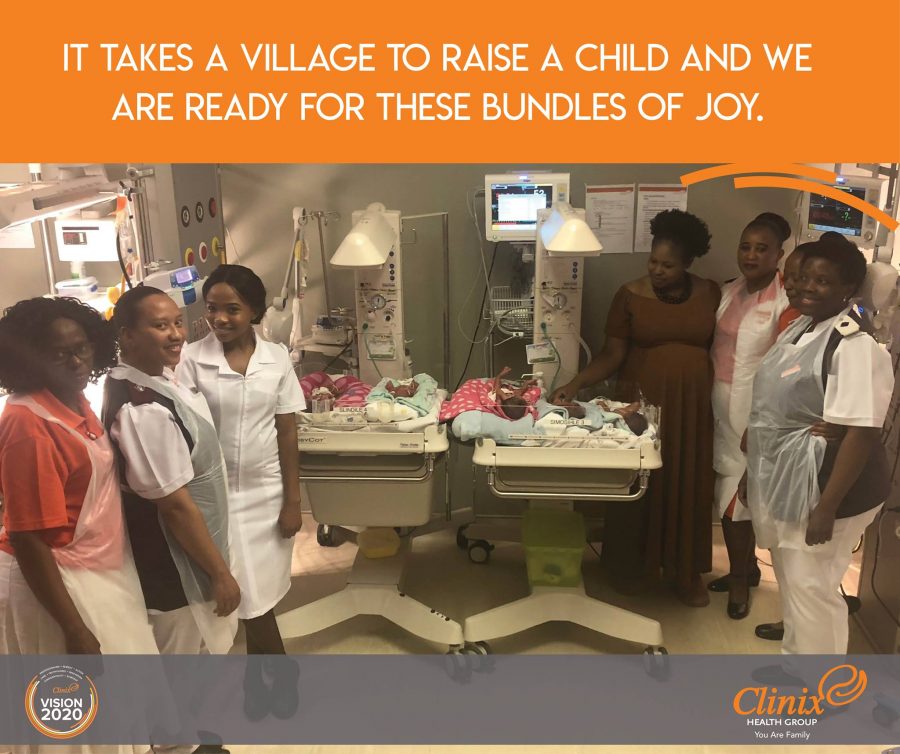 All the babies' names begin with an 'S'. According to The Sowetan, they have been named: Siyanda, Sibahle, Simesihle, Silindile and Sindisiwe.
The babies are all breathing on their own, and will be allowed home when they weigh 2kg each.
Clinix Health Group CEO, Dr Khamane 'Kop' Matseke, said: "Once again Clinix has delivered on its commitment to providing quality, affordable healthcare to peri-urban communities. We wish the parents and the healthy quintuplets all the joy and happiness."
Quintuplet Quick Facts:
Quintuplets are a set of five babies born at one birth.
Each individual baby is called a quintuplet or a quint.
Quintuplets can be all male, all female, or a combination of both, although all male or all female is rare. (And the first surviving all female quintuplets, born in Canada in 1934 – the Dionne Quintuplets – were taken from their parents and put in the care of a doctor who showed them off as a tourist attraction!)
The spontaneous conception of quintuplets is rare with the average estimate being 1 in about 60 million births.
Source and read more: www.verywellfamily.com/quintuplets-quints-2447327