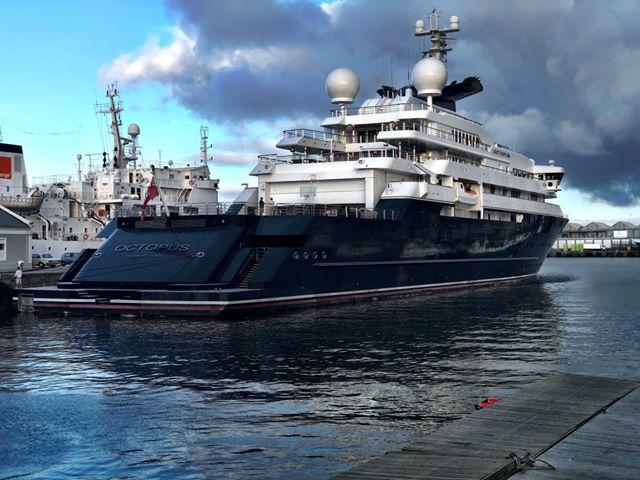 Capetonians have gathered at the V&A Waterfront harbour, South Africa, to photograph the latest international celebrity to visit the Mother City – the 126,2 metre long Octopus superyacht. Regular SAPeople contributor, Madhuri Kooverjee Chavda, was dockside on Friday to capture the photos on this page.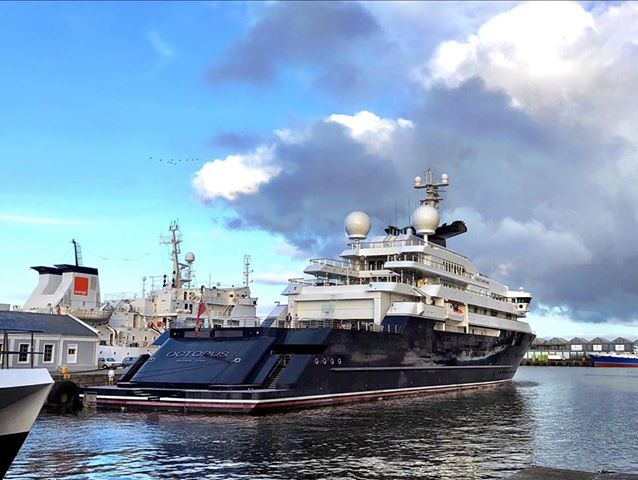 "It was a beautiful afternoon at the V&A Harbour admiring the view… it's only worth a R3,671 billion!" she says.
The famous superyacht is owned by Microsoft co-founder, billionaire Paul Allen, and has been host to many celebrities during the years… and, according to insiders, there have been occasions in the south of France when Allen has invited rock legend Mick Jagger on board, and jammed with him until the early hours of the morning. The boat has its own recording studio, as well as a dance floor.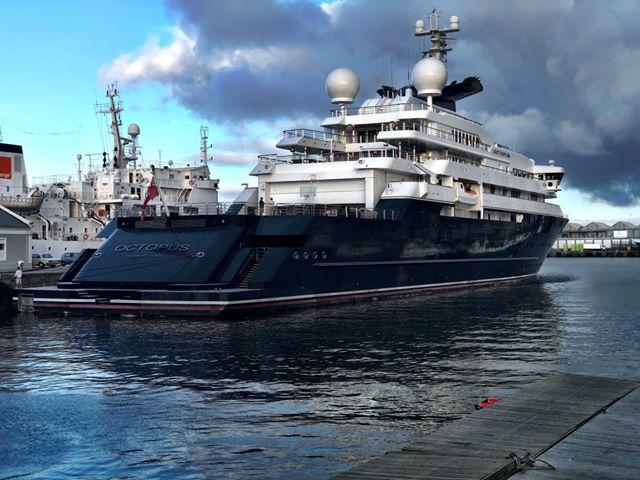 It's not just a party boat though. The luxury yacht, built in 2003, has a submarine dock with two submarines includes – and is used as an important research vessel for ocean conservation. Allen is a philanthropist who's passionate about marine conservation.
Octopus left Durban earlier this week and has been docked at the V&A harbour since Thursday.
Although one of the largest superyachts to visit South Africa, Octopus pales in comparison to vessels like Russian oligarch Roman Abramovich's Eclipse which is 164 m in length!
Octopus has 41 suites and accommodates 26 guests and 57 crew members. Guests can languish in the on-deck jacuzzi or swim in the pool… or hop off and enjoy Cape Town's beautiful beaches!!!