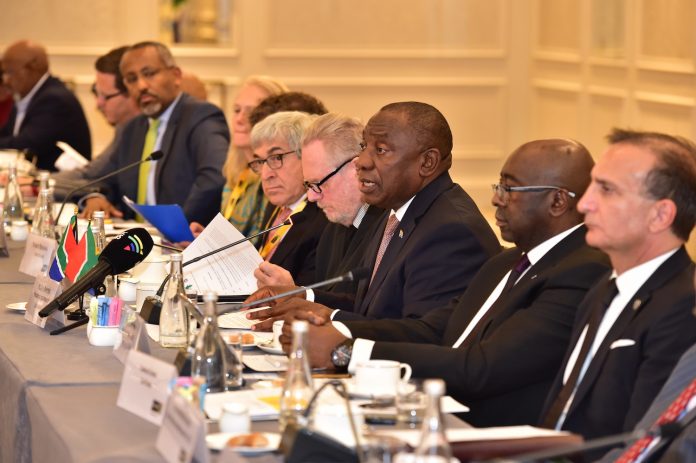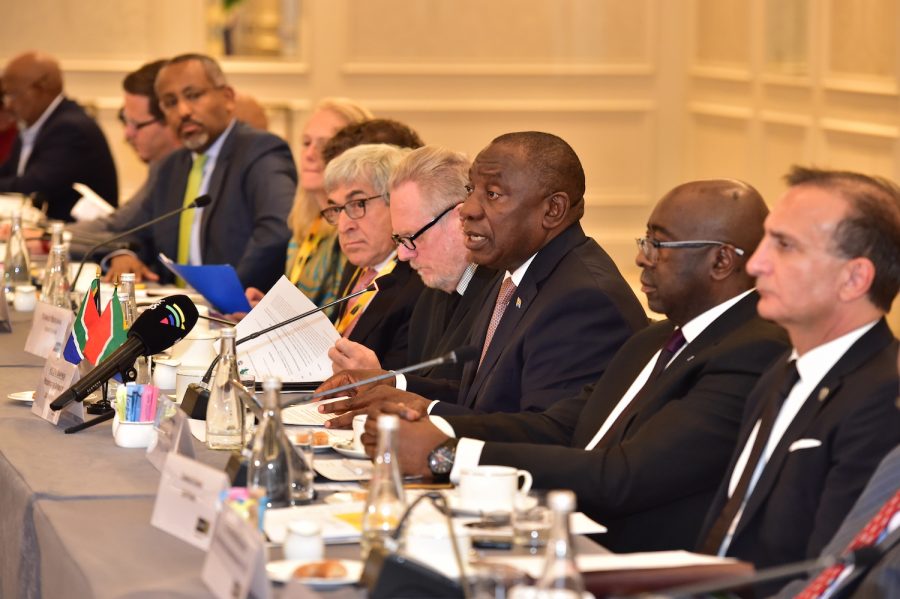 President Cyril Rampahosa has reassured delegates at a business seminar, on the side of the United Nations General Assembly in New York, that "there's no land grab in South Africa". (Watch below.)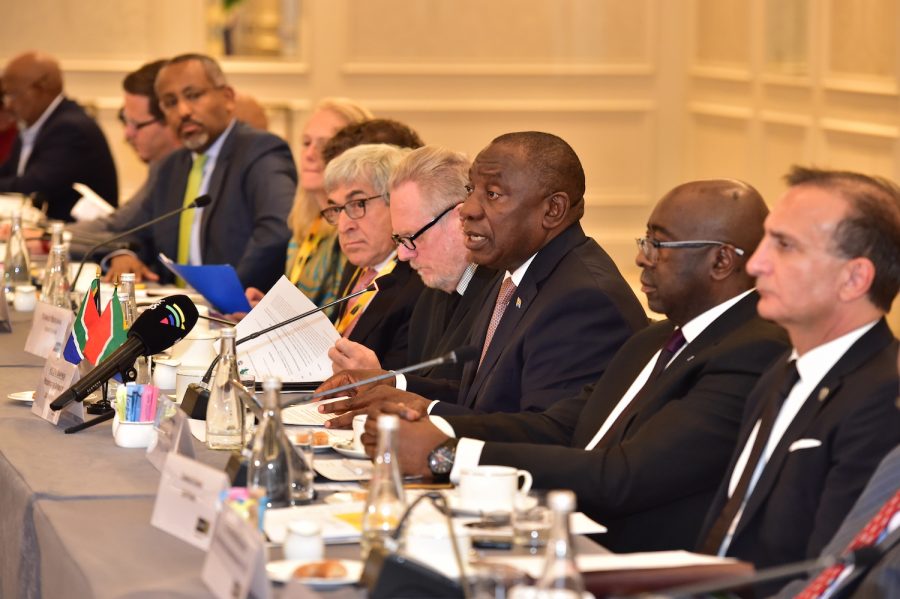 Speaking to Bloomberg during his trip to the US, the South African president also said that President Donald Trump's tweet about the country's land reform had been misinformed (following a Fox News report about attacks on white farmers).
Trump and Rampahosa were seated at the same table at a luncheon, but Ramaphosa said there was no time to discuss the tweet.
Ramaphosa took part in a roundtable discussion hosted by former New York mayor, American businessman Michael Bloomberg, on investment opportunities in South Africa. Several photos also showed Ramaphosa enjoying discussions with former US President Bill Clinton.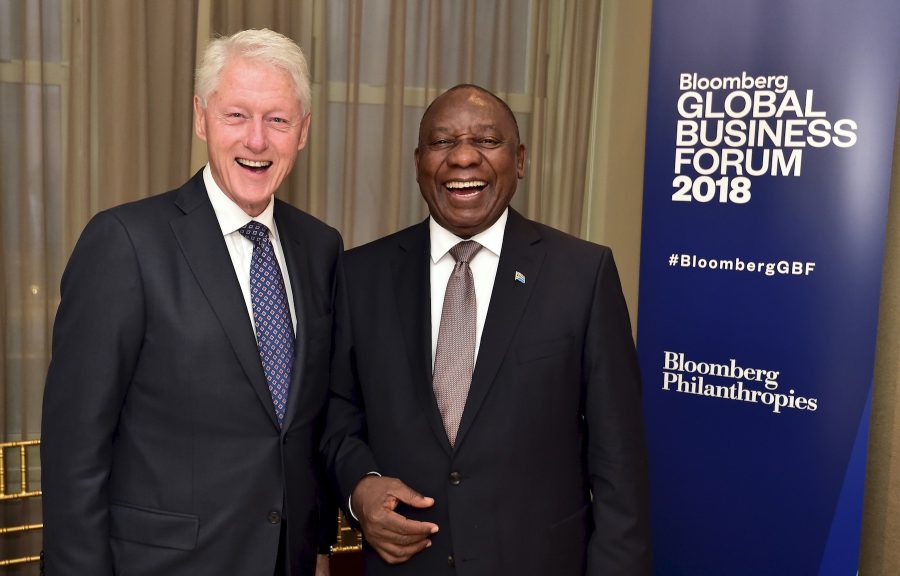 Speaking on land, President Ramaphosa assured delegates that land reform will be undertaken in a manner that is consistent with the Constitution, enhances agricultural production and food security and promotes economic development.
"For generations, black South Africans were denied opportunities to own assets, establish businesses, acquire skills and enter professions.
"Nowhere was this more apparent than in the patterns of ownership and usage of land. The extreme concentration of ownership of land is one of the great impediments to the full realisation of our country's potential," said the President.
WATCH Ramaphosa speaking to Bloomberg: "There's no land grab in South Africa"
"There's no land grab in South Africa."

President Cyril Ramaphosa says Trump's tweet about the country's land reform was misinformed pic.twitter.com/PBniYJQcQZ

— Bloomberg QuickTake (@QuickTake) September 27, 2018
Sources include Bloomberg and SANews.