South African expat Bradley Steyn has posted a video pleading with the international community to help do something about murders in South Africa. (Watch below.)
Bradley – who tragically lost his brother-in-law this week, after he was murdered on his Nelspruit strawberry farm – says in a video message and statement: "The murders across South Africa are affecting all of our citizens. We ask that you share this around the world and we urge you to please contact your local government representatives, and forward this information and make the World aware that farm attacks in South Africa are very real."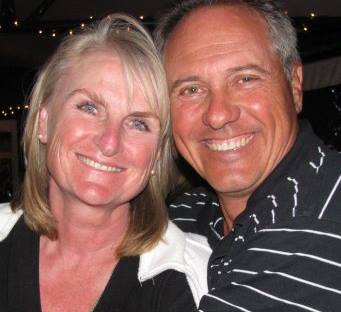 This week has seen the murder of farmers of all races across the nation – from Brad's brother-in-law John Bosman, on Tuesday night in Mpumalanga; to farmer Mandeni Johannes Moloi on Thursday in the Free State and an unnamed elderly man in his 70s on his small holding near Joubertina in the Eastern Cape this morning.
Bosman, a well known businessman in the Lowveld community, was reportedly sitting in the lounge watching television, while his wife was getting ready to go to sleep, when three armed intruders walked through the open door. He had apparently left it open because of the heat.
"John passed away due to gunshot wounds along with trauma from a knife," said Bradley in the statement.
"John fought bravely whilst alerting his wife Leigh to barricade herself in a bedroom of the farm house and to call the armed response security company, High Tec and SAPS. The three intruders of slender description stole personal items and attempted to steal the vehicles on the farm.
"The security response company arrived and fired several shots at the murderers as they fled in a southerly direction towards the Barberton road and/or other farms in the area. One intruder lost a red woollen cap/beanie with ABSA Bank branding on it.
"John Bosman leaves behind his beloved wife Leigh Foster Bosman, sons Steven and Dylan. Family and his mates. Along with a devastated community.
Bradley – who normally lives in California in the US – appealed to viewers around the world, saying: "We in South Africa are hamstrung and need your international pressure to lift gag orders against freedom of the press on crime reporting and coverage. We need to lobby behind these initiatives."
WATCH Call for international pressure to help South Africa 
If your device cannot view the video above, please try this:
The South African Government has to do something about the crime, or no one will go Visit South Africa anymore!!!!! A few weeks ago the Bureau of consular affairs here in the U.S issued a travel advisory for South Africa. Stop sweeping it under the rug! Do something about the crime!!!! People's Lives are at stake! Brad I'm sorry for your loss my friend. Any info or tips can be forwarded to hawksteyn@gmail.com

Posted by Sharon Dilworth on Thursday, October 4, 2018
Bradley has asked for anyone with any leads to please notify him at: Hawksteyn@gmail.com
MORE
WATCH South African farm widow Mariandra Heunis' video message to President Cyril Ramaphosa and the American people