CAPE TOWN (Reuters) – South Africa's top anti-corruption body – the office of the Public Protector – said on Tuesday it would investigate whether Finance Minister Nhlanhla Nene breached ethics guidelines over a state pension fund investment, piling pressure on Nene as he faces questions about his future.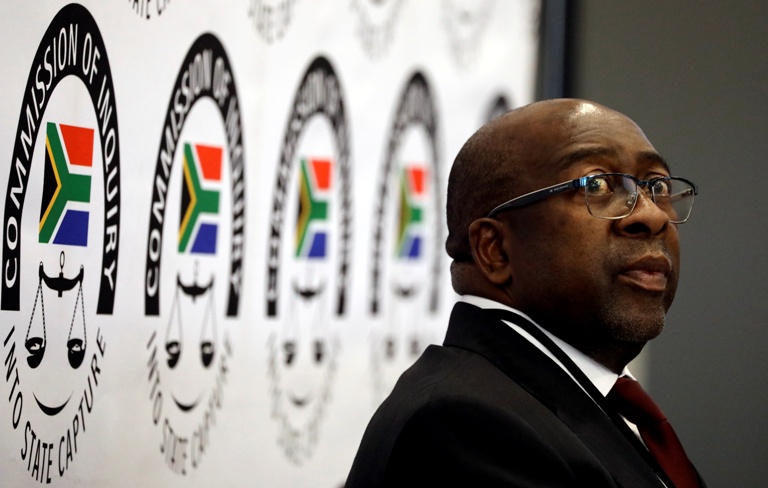 The Public Protector's office said it would look into a complaint by the main opposition Democratic Alliance (DA) party about the investment, carried out when Nene was chairman of the fund and Deputy Finance Minister.
There was no immediate comment from the minister, who was due to travel to an International Monetary Fund (IMF) meeting in Indonesia. He has in the past denied any wrongdoing connected to investments by the Public Investment Corporation fund.
On Monday, the Rand initially sank more than one percent – its lowest in six months – on a newspaper report that Nene had asked President Cyril Ramaphosa to sack him.
Business Day newspaper said the minister made the request after acknowledging in a hearing that he had visited the Gupta family, friends of former leader Jacob Zuma accused of unfairly winning state contracts.
Both Zuma and the Guptas have denied any wrongdoing.
Nene, who publicly apologised for not previously reporting the visits to the Gupta brothers, has not made any statements confirming or denying the report by Business Day newspaper.
The president's spokeswoman told Reuters his office was not aware of any such request from Nene.
Asked repeatedly at a media event in Cape Town whether Nene still enjoyed his confidence and what the future might hold for the finance minister, President Ramaphosa made light of the questions and pretended there was something wrong with his hearing.
"I am hard of hearing. I actually have go to an ear (specialist) … see you later," he said.
The rand later recovered some ground on Monday was flat in the morning session on Tuesday.
(Additional reporting by Nomvelo Chalumbira and Ed Stoddard in Johannesburg; Editing by Andrew Heavens; Writing by James Macharia)