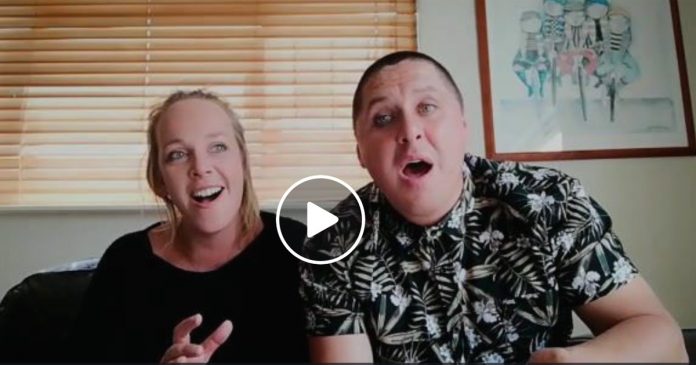 Two South African actors from Gauteng have found a brilliant way to deal with whatever bad news blows their way – through humour and song!
Marissa Claasen and Thiart Li have teamed up to create "PUN-demonium" with their regular video songs, posted together with positive hashtags like #enoughsaid #proudlysouthafrican and #Laughatyourself.
Thiart says: "Even though SA has a lot of 💩, it's still OUR country and we have the power to decide how we are going to look at the glass, half full or empty. I just see space for vodka. Our country is beautiful, the people strong, and we will rise above all these obstacles."
Thiart  (29) and Marissa (27) studied drama together at TUT in Pretoria, graduated in 2012 and 2013 respectively… and have both been involved in several theatre productions since.
Marissa told SAPeople: "We make these videos as often as we can, punny videos with well known tunes. We usually choose topics that people can relate to and laugh at."
The "Proudly SA" edition below was specifically written because of the current political climate and the issues in the country like the rising petrol price and the SARS video that went viral.
"As South Africans we always deal with these kind of issues using humour, and that is what appealed to us. We write these punny songs to make people laugh, even if it is about serious issues."
WATCH "PROUDLY SA!!!" Punny Video
As promised… Here is our new video PROUDLY SA!!!Please feel free to like, comment and share! We always enjoy your feedback and support! #enoughsaid#PUNdemonium#proudlysouthafrican

Posted by Marissa Claasen on Thursday, October 25, 2018