JOHANNESBURG – South Africa's Home Affairs Minister Malusi Gigaba should be disciplined for lying under oath about the wealthy Oppenheimer family's attempt to open a private airport immigration facility, the country's official anti-corruption watchdog – the Public Protector – said on Wednesday.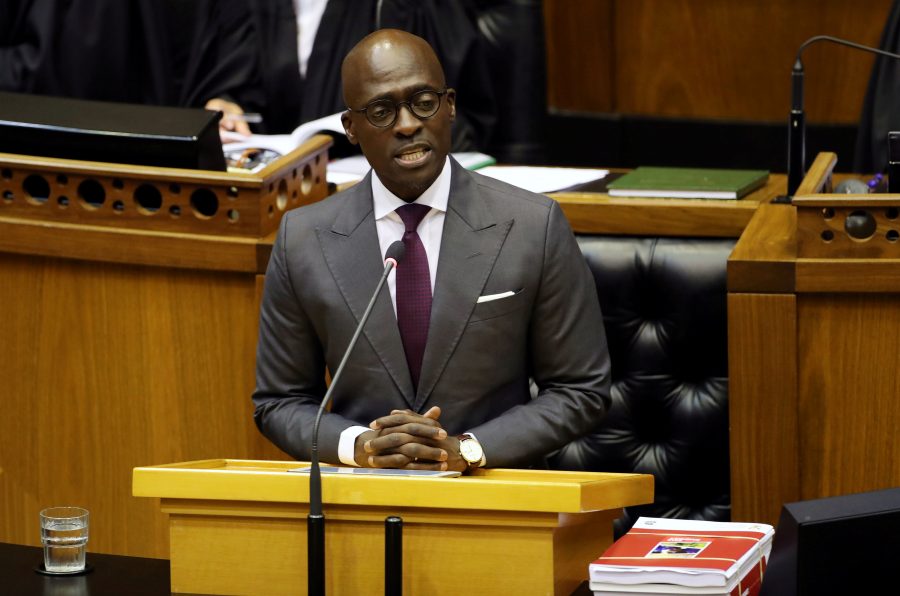 This is the latest setback for Gigaba, who said on Sunday that he had faced blackmail threats over a private sex video that was leaked after he said his phone was hacked.
Gigaba was finance minister between March 2017 and February 2018 under scandal-plagued former president Jacob Zuma. He was moved back to the home affairs ministry by President Cyril Ramaphosa in a cabinet reshuffle in February (although many questioned the wisdom in that since it was Gigaba who implemented the stringent immigration policies that have deterred many foreign tourists from visiting South Africa).
A South African court ruled last December that Gigaba had violated the constitution when he denied having ever approved an application by the Oppenheimers to operate an immigration service for wealthy VIPs at Johannesburg's main airport.
Nicky Oppenheimer, former chairman of diamond miner De Beers and one of South Africa's wealthiest people, told a parliamentary committee this week that Gigaba had initially approved his family's plan to open a private terminal at OR Tambo airport in 2016.
On Wednesday Public Protector Busisiwe Mkhwebane directed Ramaphosa to discipline Gigaba and to inform her of the action he had taken within 20 days.
"The minister has committed a breach of the constitution," Mkhwebane told a news conference.
Gigaba's spokesman did not answer his phone when called by Reuters on Wednesday.
(Reporting by Alexander Winning; Editing by James Macharia; editing by David Stamp)