We're used to seeing touching pictures of police in Cape Town stopping the traffic to allow ducklings to cross the road. But this morning, there is outrage in South Africa as one careless driver – perhaps in too much of a rush to notice – ran over two ducklings while passersby frantically tried to get him to wait for the little family to cross the road.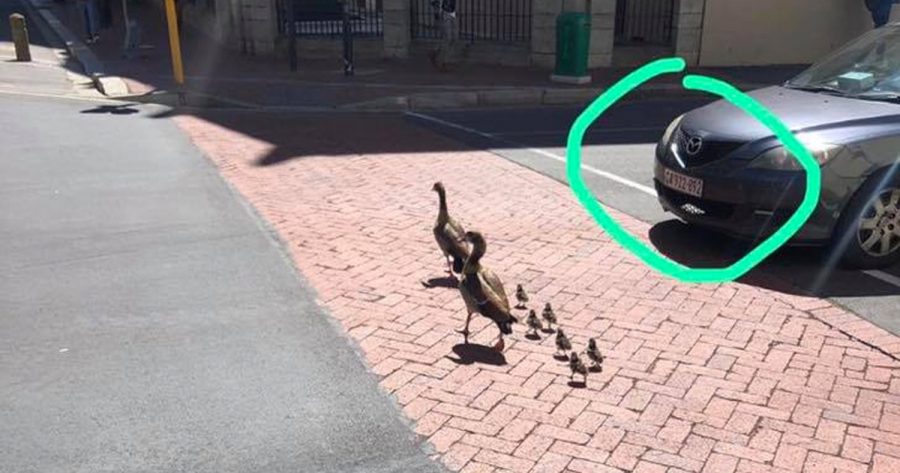 Capetonian Jessica Shelver posted the photos and video evidence, seen on this page, on Facebook on Friday morning.
She said: "I just saw this heartless inhumane person kill two ducklings purposefully on the corner of Spin Street and Adderley Street – I say purposefully because we tried to stop him from driving off at the traffic light and he saw them and just drove over them! What a disgusting human!!!"
The SPCA has apparently been notified of the incident.
Ryno Engelbrecht from DARG (Domestic Animal Rescue Group) in Hout Bay told SAPeople: "I have asked the person who reported it, if they are prepared to lay charges. I will draft affidavits for them and a charge sheet… that is what we do.
"I have the culprit's name and area where he stays. Awaiting his physical address."
WATCH Careless driver runs over two ducklings in Cape Town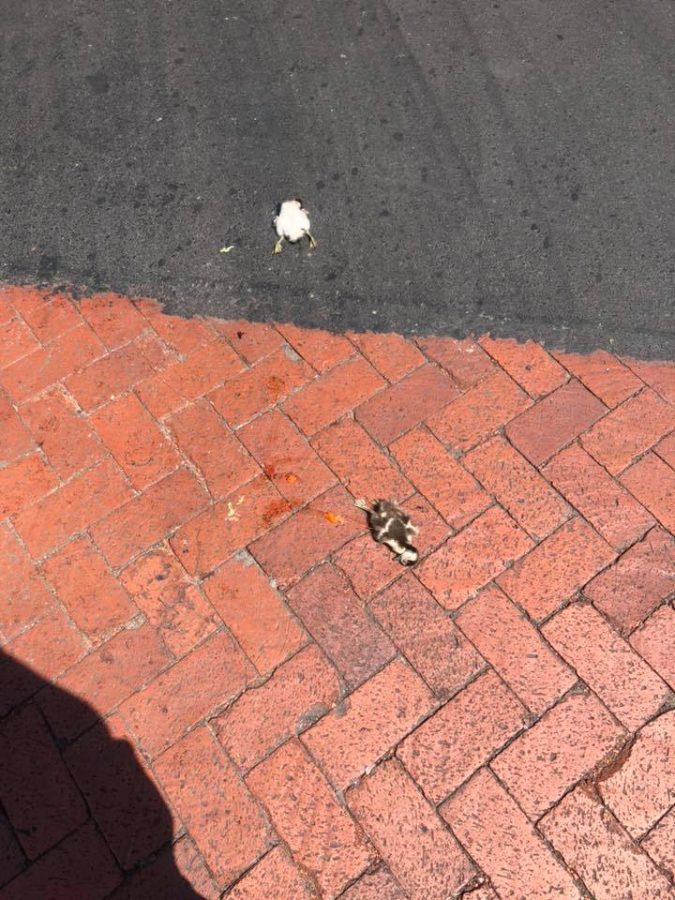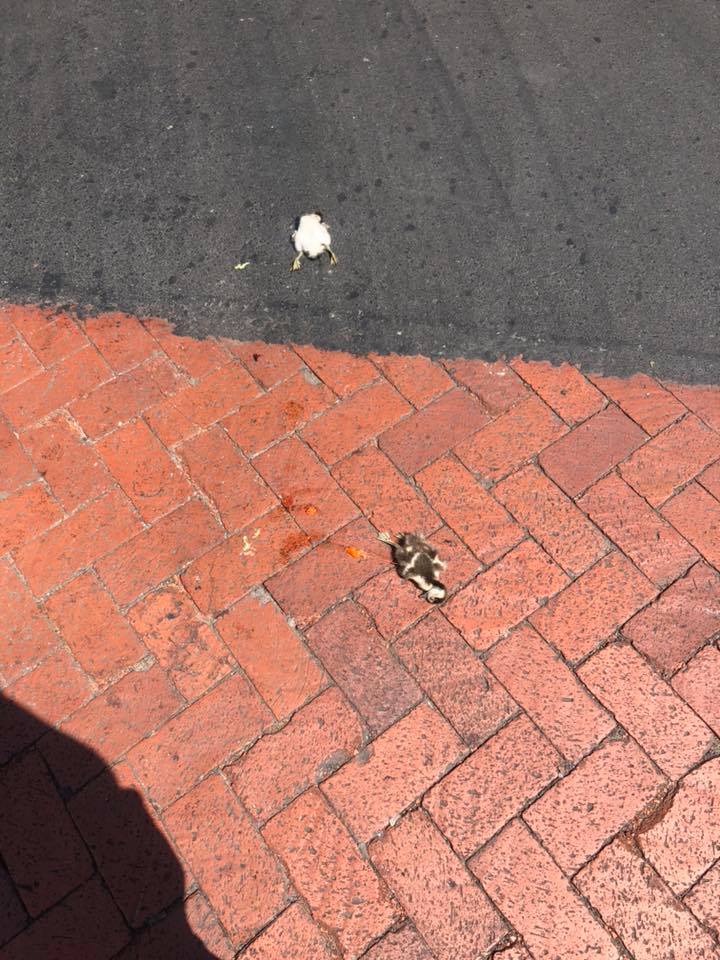 Several people have posted the name and nationality of the car owner, as well as photos, but are urged to please remove all details as this could jeopardise the case.
Jessica says: "Hi everyone, please do not post the details of the owner of the car. A woman owns the car and a male was driving. It can also jeopardise the case against the perpetrator… Also – the SPCA are investigating and are going to lay charges. It has also been reported to the traffic authorities."