Capetonian co-founder and Director at Read to Rise, Taryn Lock, is jetting off to the USA this weekend, as the only South African selected to attend the 2018 Obama Summit in Chicago.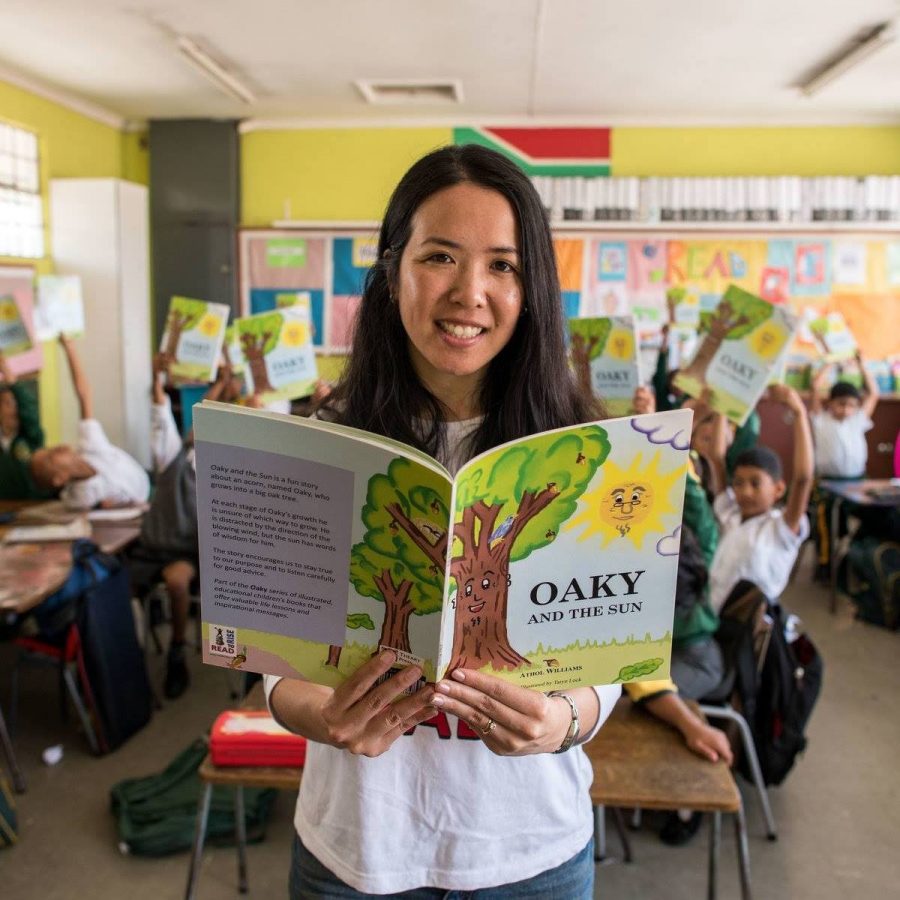 Her husband, award-winning poet and author, Athol Williams, announced the news, saying: "Proud of my wife! The only South African selected to attend this summit of social development with the Obama Foundation. No doubt Read to Rise and SA's youth will benefit from the insights she derives!"
Athol and Taryn are co-founders of Read to Rise which in its fifth year has gained the attention of Barack Obama.
The non-governmental organisation – with a passion to get children excited about reading – has conducted 2,565 class programmes at 90 schools in Mitchells Plain, Soweto, Makhado and surrounds; and given out 130,595 new story books to the benefit of 72,689 children.
Taryn says: "There's been good times and also bad times – running an NGO really is hard work but I've learnt so much and remain inspired to make a difference in these children's lives."
Taryn – who was also one of the 200 young African leaders who took part in the Obama Foundation convention in Joburg in July – said today on Facebook: "Am honoured to be attending the 2018 Obama Summit in Chicago this weekend. I look forward to meeting many community change makers from around the world and learning how I can make more of a difference in South Africa to further uplift our communities."
Taryn and Athol are an incredible couple making a difference in South Africa (he's currently taking part in the SARS Commission of Enquiry, having given up major opportunities abroad to do his bit for South Africa).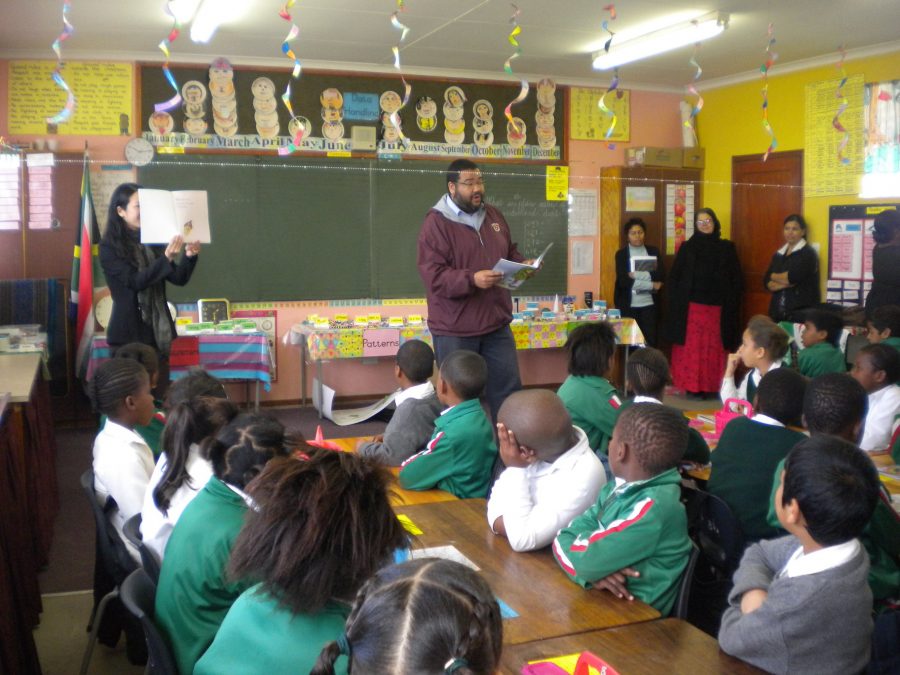 Taryn says: "I am lucky to share my life with someone who loves and supports me. Together we are better!"
The Obama Foundation summit is being held on November 18-19. President Obama will be speaking at the event, along with other special guests.
This event will for the first time bring together participants across the Foundation's inaugural programs, including the Africa Leaders.
The theme of this year's Summit is "Common Hope. Uncommon Stories."
The summit is being held in Chicago because it is "the place the Obamas' story began and the future home of the Obama Presidential Center and Museum", according to Obama's website.
More details, including a livestream of the Summit, will be available at Obama.org.
WATCH Taryn Lock on Read to Rise
Meet the Leaders: Taryn Lock and Read to Rise

78% of South African grade-four kids can't read. That's why Taryn Lock, one of our Obama Foundation Leaders: Africa, works to inspire kids to love books through her non-profit, Read to Rise: Obama.org/Africa

Posted by Obama Foundation on Sunday, July 15, 2018
To Support Read to Rise:
Attend READ to RISE's Comedy Evening Fundraiser on Saturday 1 December 2018 at 8pm at Groote Schuur Primary School in Rondebosch – more here.
GREAT CHRISTMAS GIFT: Order your Oaky Series now – all five books for a discounted price of R450. Your purchase will allow READ to RISE to give 5 books to children in need. More here.
Follow Read to Rise on Facebook here.
Watch Barack Obama on Africa's young leaders
44 countries. 200 #ObamaLeaders. One continent poised for change. Obama.org/Africa

Posted by Obama Foundation on Saturday, July 21, 2018