JOHANNESBURG  –
 The Democratic Alliance (DA), South

Africa's main opposition party, has called for an independent inquiry into a $36,000 payment made to a fund that financed President Cyril Ramaphosa's successful campaign for leader of the

African

National Congress (ANC) last year.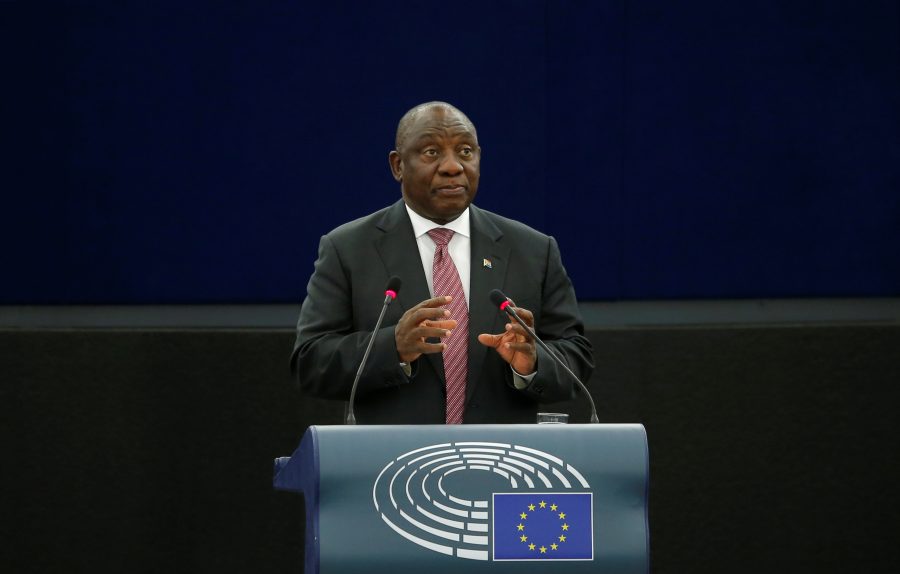 Ramaphosa, who has staked his reputation on rooting out corruption, told lawmakers this month that the R500,000 payment by facilities management firm African Global Operations, controversial government contractor formerly known as Bosasa, was for consulting work done by his son.
On Friday, Ramaphosa said he had inadvertently misled parliament and that the money was used to support his candidacy in the ANC leadership race which he narrowly won last December.
The disclosure is uncomfortable for Ramaphosa as he is trying to restore public confidence in the ANC ahead of next year's national election.
Ramaphosa's close ally, Nhlanhla Nene, resigned as finance minister in October after admitting to lying over the number of times he had met the Gupta family, friends of former president Jacob Zuma who have been implicated in state capture.
DA leader Mmusi Maimane said there should not be "double standards" over the payment to Ramaphosa's campaign fund. He wants Ramaphosa to appoint an inquiry headed by a retired judge selected by the country's chief justice.
"Ramaphosa has appointed independent inquiries to investigate corruption elsewhere. Now the same standard must apply to him and his family," Maimane said in a statement.
Seeking to defuse the controversy surrounding the donation, Ramaphosa's campaign team said over the weekend that it would return the money and that it would audit other donations to ensure that they were "above board".
Ramaphosa's spokeswoman Khusela Diko was not available to comment on whether the president would appoint the inquiry called for by Maimane.
Spokesmen for African Global Operations and the ANC did not answer their phones.
(Reporting by Alexander Winning; Editing by James Macharia and Alison Williams)